Upon Further Review; A Second Look at Jets vs Giants Preseason Opener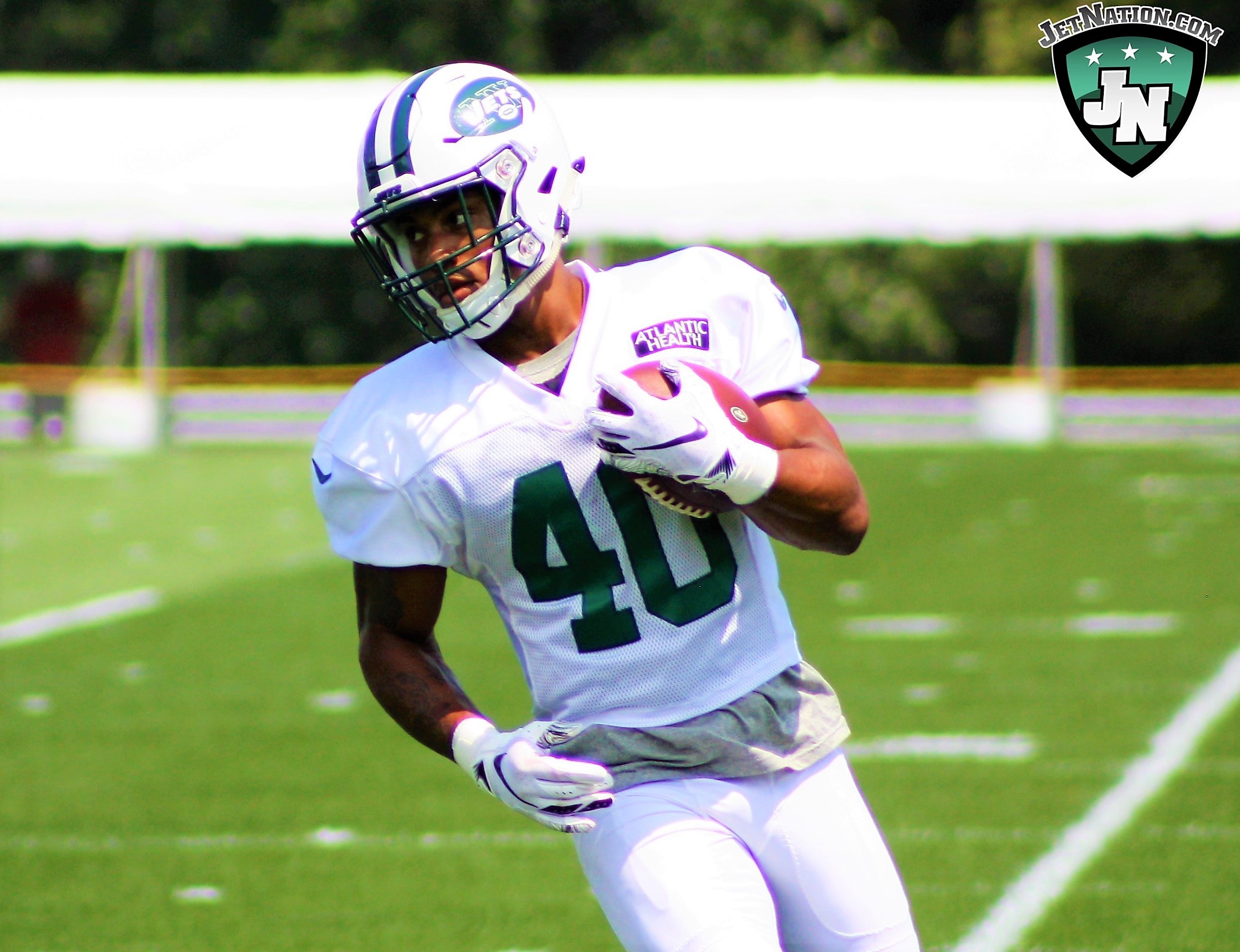 Having watched the Jets mostly lackluster performance against the New York Giants from Thursday night using NFL.com's replay feature, a few things jumped out that we thought we'd pass along to those of you who missed the game or who may have missed these tidbits.
Kelechi Osemele: Okay, the first thing isn't a tidbit but we have to mention it. Following the game we sent out a tweet saying how impressive Kelechi Osemle was in limited action but had to repeat it after watching the Jets first drive again. Osemele showed some of the traits that made him an All-Pro lineman, including one play that saw him come off of a double team with Jonotthan Harrison to obliterate a Giants defender who was engaged with Kelvin Beachum. If healthy, the addition of Osemele will be as important as any this offseason.
Tweeted after the game that Osemele (70) was very impressive. Love seeing him peel off of the double team here to help Beachum and take the defender off off his feet. pic.twitter.com/FWZ9ncEMbK

— Glenn Naughton (@AceFan23) August 10, 2019
Chuma Edoga: So much for the unoffical depth chart. When the team released their first one to the media last week they had Eric Smith listed as the second left tackle with Chuma Edoga at right tackle. Come game time, Edoga got reps at left tackle with the second team and he was rather impressive. In 30 snaps at left tackle, Edoga didn't allow a single pressure according to pro football focus, as he graded out as the Jets top pass blocker on the day at 82.7.
Brandon Copeland: Fans are excited about the arrival of rookie linebacker Jachai Polite, but don't forget about last year's (sometimes) starter Brandon Copeland. Copeland flashed on plays against the run and the pass as he hopes to dial things up a notch following a career-high 5 sacks in 2018.
Trenton Cannon: He looks too tentative to be a regular return man and his work at running back still needs a ton of work. However, his play on special teams makes him worth keeping around to continue to develop as a better all-around player.
If you value special teams, you want Trenton Cannon to find a way to make this roster. Picks up right where he left off last season. pic.twitter.com/mUuBGR0Duw

— Glenn Naughton (@AceFan23) August 10, 2019
Nathan Shepherd: He didn't show up all that much on the stat sheet, but Shepherd impacted multiple run plays when he penetrated in to the backfield and forced opposing running backs to improvise. On one play in particular, Jordan Jenkins was credited with a tackle for loss when the runner bailed deeper in to the backfield where Jenkins caught up with him. On another play, Shepherd drew a holding call after beating his blocker to the inside immediately off the snap.
Frankie Luvu: Luvu had a forced fumble and four tackles all around the line of scrimmage. After impressing as a pass rusher last season, if Luvu steps his game up as a run defender, he's a lock to stick for the second year in a row.
The cornerbacks: It would be impossible to pick on any one corner in breaking down the secondary. They were terrible. Parry Nickerson was beaten several times and Derrick Jones was also beat deep. Acquiring a corner should now be Joe Douglas' top priority.
Davis Webb: As bad as he looked during the live telecast, Webb looked worse the second time around. Significantly outperformed by Luke Falk, Webb won't only have a hard time sticking with the Jets, but in the NFL if he doesn't get much better.
Jachai Polite: The rookie edge rusher got plenty of run but was nearly invisible in trying to get to the quarterback. He had a similarly slow start to camp before turning heads and working his way up the depth chart so now we wait to see if there's improvement as the live action continues in the coming weeks.
Folorunso Fatukasi: The highest graded Jets defender at 89.4, Fatukasi held his own in the middle and came away with a couple of run stuffs early on. We loved the strength Fatukasi showed at the point of attack in training camp last season and it looks like he has come along a bit from his rookie campaign.
Neville Hewitt: The sub package coverage 'backer is probably feeling the heat with the emergence of Blake Cashman and while neither was spectacular in the opener, Hewitt came away with a stronger performance in our estimation.
Videos
JetNation
4.6K
Subscribe
Broken Brains; Critics of Jets Quarterback Aaron Rodgers Begin Stirring up Conspiracy Theories