Bell Won't Play In Preseason; O Line & Injury Updates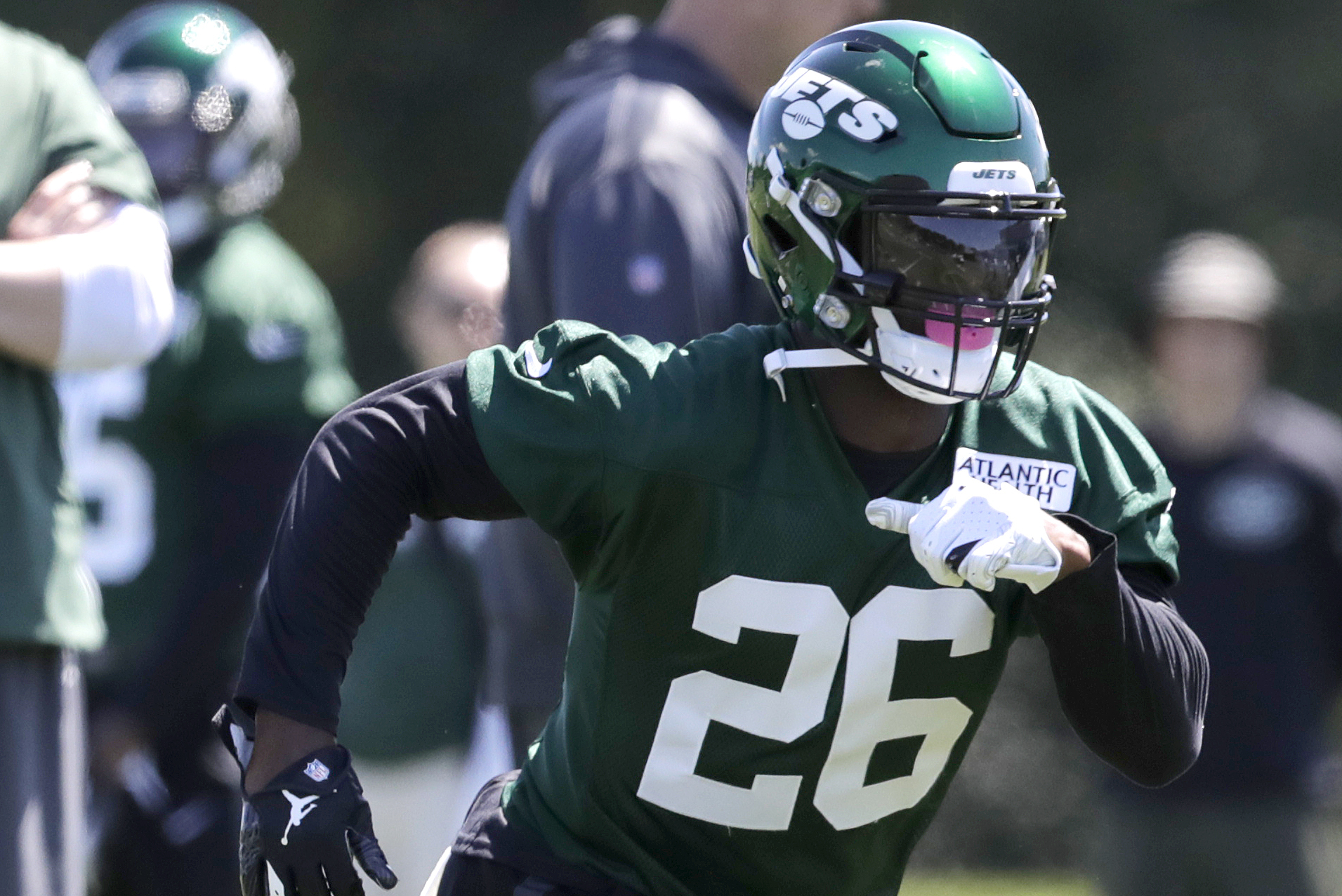 Adam Gase spoke to the media and there is a lot of good information in this transcript. They are trying to play Kalil in preseason week 3, Bell won't play at all and there are some thoughts on Chris Herndon's work load with a suspension looming.
Opening statement…
Couple of updates, you guys know, Avery (Williamson), he's going to be done for the season, Jamey Mosley, he didn't practice today. We're kind of going to take that day-to-day right now. He had a knee, they evaluated it, it's not anything that we think it's going to be really prolonged, just see how that goes. As far as Marcus (Maye), he will be back this week he'll be full go starting today, kind of see how this week goes and we'll make a decision on a game, right now it looks like it's trending to he'll play this weekend. Harvey (Langi) will be back this week so that'll be nice to get him out at practice. We really held him out today just kind of being on the turf, and then the last thing is going to be, Le'Veon (Bell) will not play this week, he won't play in the fourth game so we will be holding him until the season.
On why Bell won't be playing in the preseason…
I was about 99% sure heading into the preseason. It was all based off of how he practiced, conditioning, all those type of things, we talked about it before we started. I told him we wanted to increase the reps last week, we're going to do the same thing this week, where we just get him as game ready as possible because he's not really going to know until we get into a real game but I feel like he's in great shape. He's been contacting about as good as anybody out on the practice field so I feel confident that he'll be ready to go Week One.
On if Ryan Kalil will play in Saturday's preseason game…
We're hoping to be able to. We'd love to get him in there for a series. We'll kind of see how this week goes but that's kind of the direction we're heading.
On if he regrets playing Williamson into the second quarter…
Yes, I do. We had him in a new position compared to what he played in the past, him and Neville (Hewitt) were together, you know, the thought process was getting Neville's feet wet, as far as playing MIKE linebacker, he's playing a different position, wanted Avery to be in there because Neville would be with a guy that's a starter and just looking back on it, hindsight is 20/20. I wish I would have gotten him out of there a series earlier but I've talked with him and it's on me. I'm the one that has to make that call and get him out of there but we didn't and that's a shame because he was having a good camp.
On what the conversation with Williamson was like…
He's as positive as you can get right now. I know it's going to be some ups and downs but I told him we're going to need him to help these young guys and we're going to need him around the building, we're going to need him around everybody and we talked about plan once he gets on his feet as far as what we want to do with him, with meetings and trying to help him keep learning as a football player.
On if he shared a similar message with Williamson…
Yeah, I did.
On if Hewitt will fill in for Williamson position…
Yeah, I mean we're just going to be working all those guys in there.
On if Williamson's injury had an impact on his decision not to play Bell in the preseason…
Like I said, I was about 99.9% sure what we were going to do, that probably made it 100%.
On if has concerns that Bell will not play until the start of the regular season…
I will say this, he is in a good place right now. The way he's working in practice, the way he's running the ball in practice, I feel really good about him going into the regular season.
On Kalil being prepared for the regular season…
Well, he's a quick learner and today was the first day that we actually had him in there with all the guys. We were doing some stuff, it was all call-it periods, it wasn't like he could snag a script and study what was coming, it was just whatever he heard from Sam (Darnold) so, I think this week will be really good, we'll put a gameplan together so he can have a chance to learn that and we'll just see how it goes.
On the thought process of holding Kalil out of practice until today…
We were just taking it slow. My biggest thing, I just wanted to make sure that he felt good mentally. I didn't want him thinking too much and not being able to really play football. I think we got him to the point where, it's probably less thinking and he can just play ball.
On if there is any chance of Kelechi Osemele and Brian Winters coming back this week to play…
It doesn't look like it. I think KO (Osemele) looks like he's going to start bugging me about going out to practice this week. But, as of right now, I don't really have plans for those guys playing. I really like how the two guys (Tom Compton and Alex Lewis) that filled in for them played this last game. I think Alex needs more reps. He was kind of on a pitch count because he really hasn't had a ton of practice and both of those guys did a great job in the game.
On Brandon Shell…
Everything looks to be okay. It was probably more of a scare than anything, but he was trying to go in the game. He's like, "I'll go play." We had the conversation on the sideline, 'We don't know what it is. This could be, really, not a smart thing for us to do.' So, we held him out, everything came back to where he's in good shape. We've just got to kind of take it slow and just make sure that he's good to go.
On the rhythm of the offensive line…
I think we'll be all right. I think when you have guys that, especially our two guards (Osemele and Winters) that have played as long as they have, these guys do a great job of just being on it mentally. At the end of the day, those two guys are our enforcers. I'll call stuff that will get them downhill and go scare some people.
On Trumaine Johnson…
Yeah, we're targeting that Week One. He had a legit injury. That's one of those deals, at his position, where you're running all the time and you get a hamstring (injury). We've just got to make sure that he's good to go. It's still week-to-week, day-to-day, however you want to look at it, we just need him to just keep getting stronger.
On Arthur Maulet and Kyron Brown…
Arthur has been trying to fight through. He just tries to stay out there. It's going to be the same thing – they're going to be week-to-week and Arthur is probably more day-to-day.
On if he would consider not having Darnold play due to the rotation of the offensive line…
No, I feel really good about those guys that are filling in. Those two guys playing guard, I feel confident.
On if they will stay with Taylor Bertolet or bring in another kicker…
Right now, that's what we're doing. He's going to be our kicker.
On his confidence in the offensive line after seeing them play last week…
I feel a lot better.
On the scouts working to improve the depth at cornerback…
Those guys are always looking for guys they can get their hands on and bring in and tryout or sign somebody or trade for. That's what they do. They're doing it all the time. You only see the final result. All the little steps, nobody gets to see. We'll just kind of see how it goes. We still have three weeks left before the start of the season. If they end up bringing anybody in, then they do. If they don't, then we'll coach those guys up and put a gameplan together that suits the group we have.
On his expectations on Bertolet being the kicker for Week One…
I know he is today. One day at a time.
On if there are any other healthy starters that won't play in the game on Saturday…
Not that I can think of.
On if he'll cut back on Chris Herndon's reps…
No, we feel good about where we're at right now with the other guys. Kind of have an idea how we're going to handle this going forward. He wants to be in there. We need him in there. I want him to keep doing what he's doing. I want him to focus on this week. I don't want him to worry about the first four weeks of the season.
Videos
NY Jets Phase 3 OTAs, Expectations and a Minor Calf Tweak with Greg Renoff