Does Enunwa Injury Close the Book on the "Idzik 12"?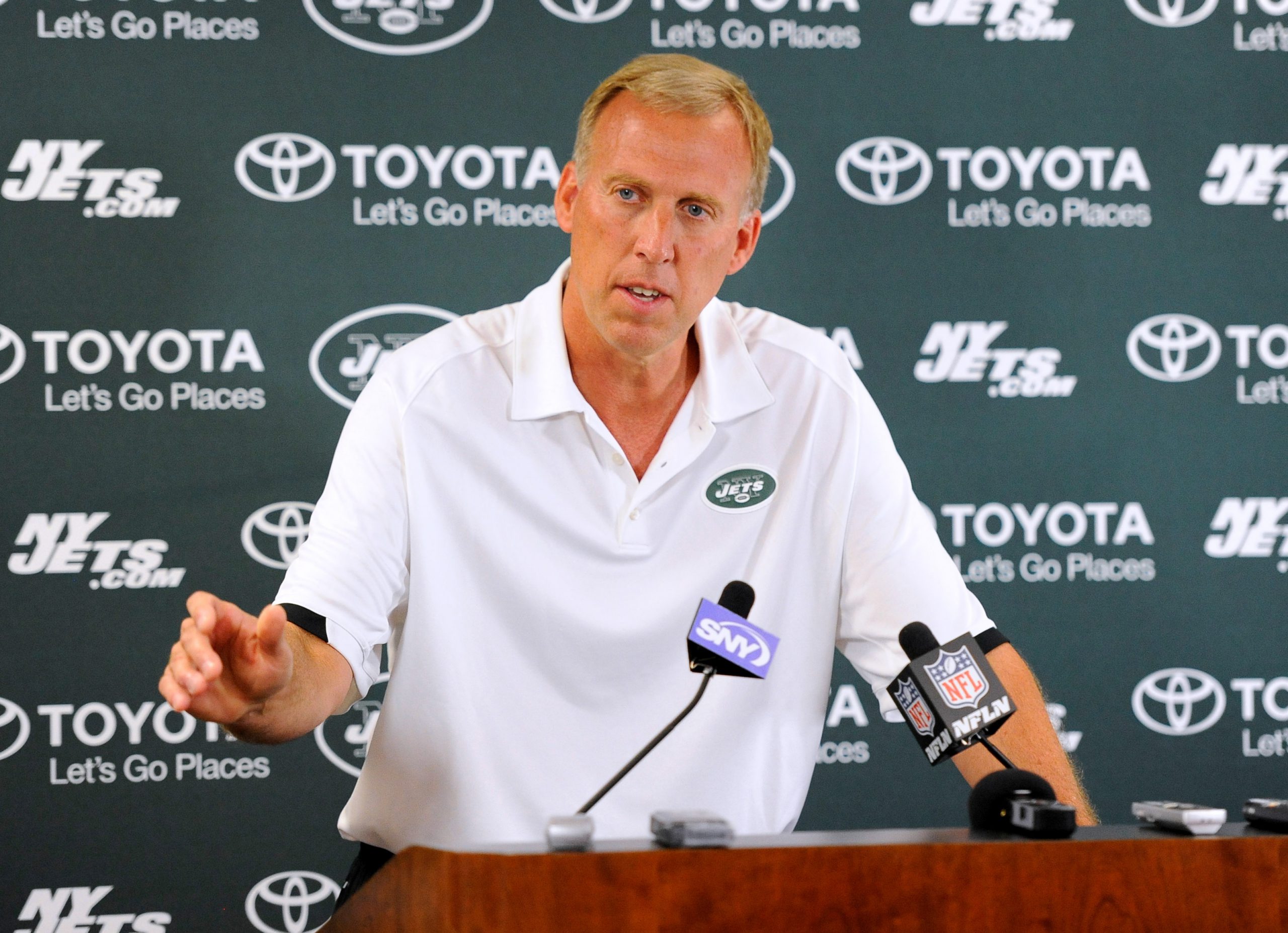 2014 was supposed to be a special draft for the New York Jets as then-GM John Idzik set the franchise up in prime position to have a franchise altering draft. Moves made by Idzik gave the Jets a whopping 12 draft choices, and after just four NFL seasons, all but one of them were gone with Quincy Enunwa left as the last man standing.
As Enunwa suffers his second season-ending neck injury in three years, one has to wonder if he has played his final NFL snap, meaning he has played the last snap for any of the "Idizik 12". Who were they and where are they now?
SS Calvin Pryor: An Idzik favorite out of Louisville, Pryor clearly wasn't NFL material as he was a former Jet after just three seasons. He was traded to the Browns but never appeared in a game for them, and was then signed and dropped by the Jacksonville Jaguars where Idzik was employed by Tom Coughlin.
TE Jace Amaro: In his sixth career game, Amaro had ten receptions. Over the course of the rest of his career, he had 17. He would be out of the league after spending time on a few practice squads.
CB Dexter McDougle: McDougle struggled to stay healthy with the Jets and has bounced around on a few different teams since being traded to the Philadelphia Eagles two years ago.
WR Jalen Saunders: Released just a couple of months after being drafted in the fourth round, the 5′ 7" Saunders was last seen in the CFL.
WR Shaq Evans: Never appeared in an NFL game.
OL Dakota Dozier: Dozier may go on to have the longest career of the bunch as a spot starter along the O-line who departed for the Vikings this offseason.
LB Jeremiah Geroge: Spent time on a few different rosters and even started a game in 2017.
CB Brandon Dixon: Has been in and out of the league as a back-of-the roster player since being chosen. Started 5 games for the Giants in 2017 but didn't play in 2018.
WR Quincy Enunwa: Obviously the best player in the group, but his career hangs in the balance after suffering another neck injury.
LB IK Enemkpali: Famous for breaking the jaw of Idzik's hand-picked quarterback Geno Smith over an unpaid debt, Enemkpali is out of the league.
WR Tajh Boyd: Was promptly let go by the Jets following a disastrous training camp and never took an NFL snap.
OLB Trevor Reilly: Spent time with the Jets, Dolphins and Patriots over parts of 4 NFL seasons. Appeared in 37 games and had a sack.
Of the total of 19 players chosen by Idzik in 2013/2014 only one remains in right guard Brian Winters.
Videos
New York Jets OTA Presser Takeaways, Aaron Rodgers' Impact and Summer Delusion