Gase has to Find Answer to Most Important Jets Question Sooner Rather Than Later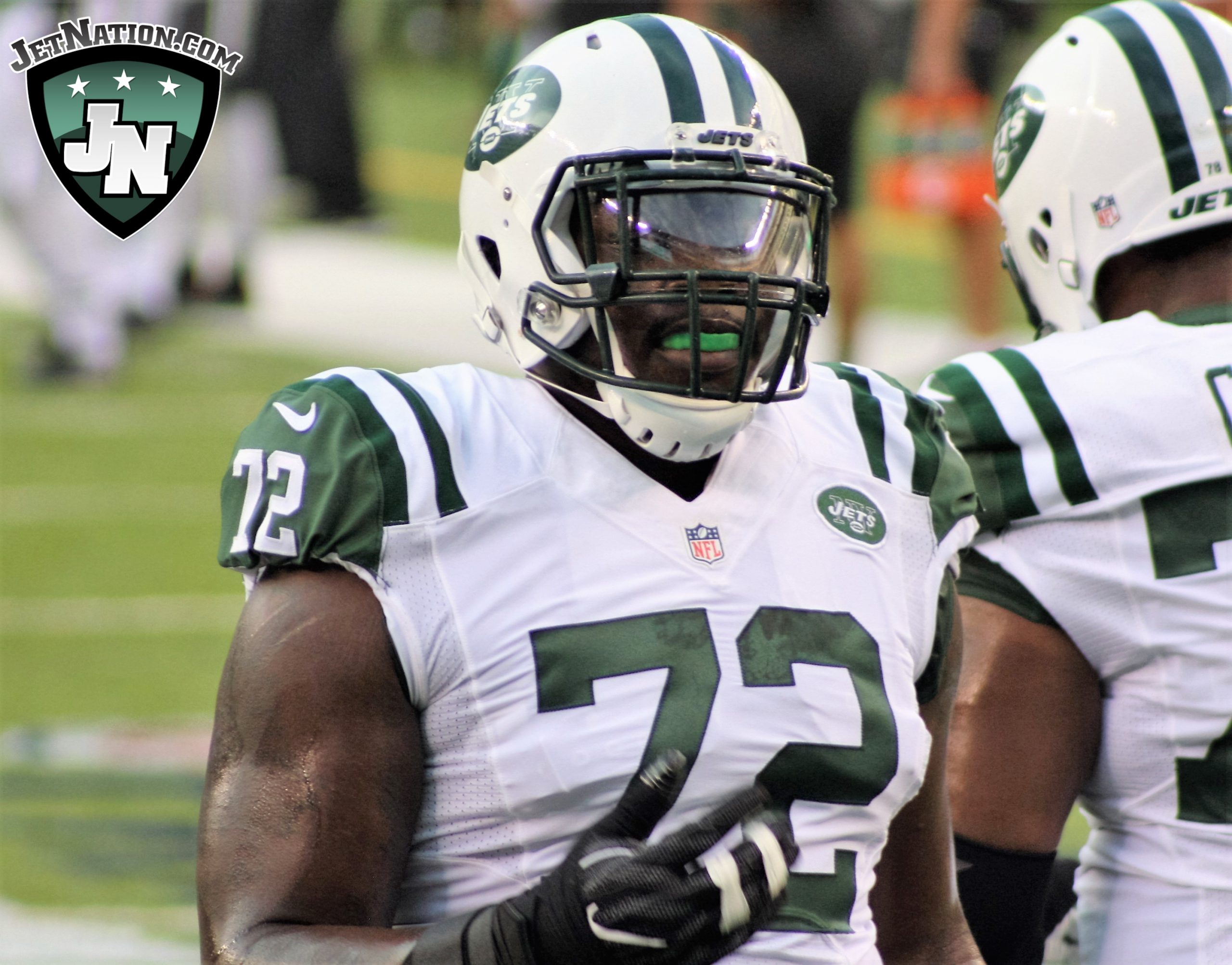 The first three games of the 2019 Jets season can be easily summed up in one classic video clip of legendary Green Bay Packers head coach Vince Lombardi; "What the hell is goin' on out here?"
In 2018, the doomsdayers and naysayers made proclamation after proclamation, week after week, saying that Sam Darnold was going to "get killed" by that week's opponent due to the team's inability to pass protect along the offensive line. In the end, Darnold did miss a few games as a result of being hit while chasing errant snaps from his injured center, but by and large, the pass protection was about middle of the pack.
Most onlookers expected an improved unit this season with the addition of a pair of former All Pros in left guard Kelechi Osemele and center Ryan Kalil. Now, nobody was predicting that either Osemele or Kalil would return to All Pro form, but surely they would be upgrades over James Carpenter and Spencer Long, right? Not so fast.
PFF ranked the Jets O-line 14th in the NFL in pass blocking efficiency in 2018. Through 3 games in 2019, they rank 23rd. How is a unit that supposedly upgraded at 2 spots and is the same at the other three so much worse? This is the no. 1 question for Adam Gase right now.

— Glenn Naughton (@AceFan23) September 23, 2019
According to Pro Football Focus, the 2018 Jets offensive line ranked 14th in the NFL in pass block efficiency. As we said, middle of the road.
In 2019 however, after just three games, the supposedly improved unit, playing with the same left tackle, right guard and right tackle in Kelvin Beachum, Brian Winters and Brandon Shell is currently ranked 23rd in the NFL in pass blocking efficiency. Head coach Adam Gase brought in a respected offensive line coach in Frank Pollack this offseason to lead his group, but right now he's leading them off a cliff.
The Jets have the bye week to get this fixed. If the offensive line can't at least be coached up to be as "good" as they were last season, the concerns for Darnold's health may eventually be legitimate.
100164559
Videos
Aaron Rodgers Injury Fallout & Jets/Bills Recap