Fresh Faces Provide Added Boost on Jets D-Line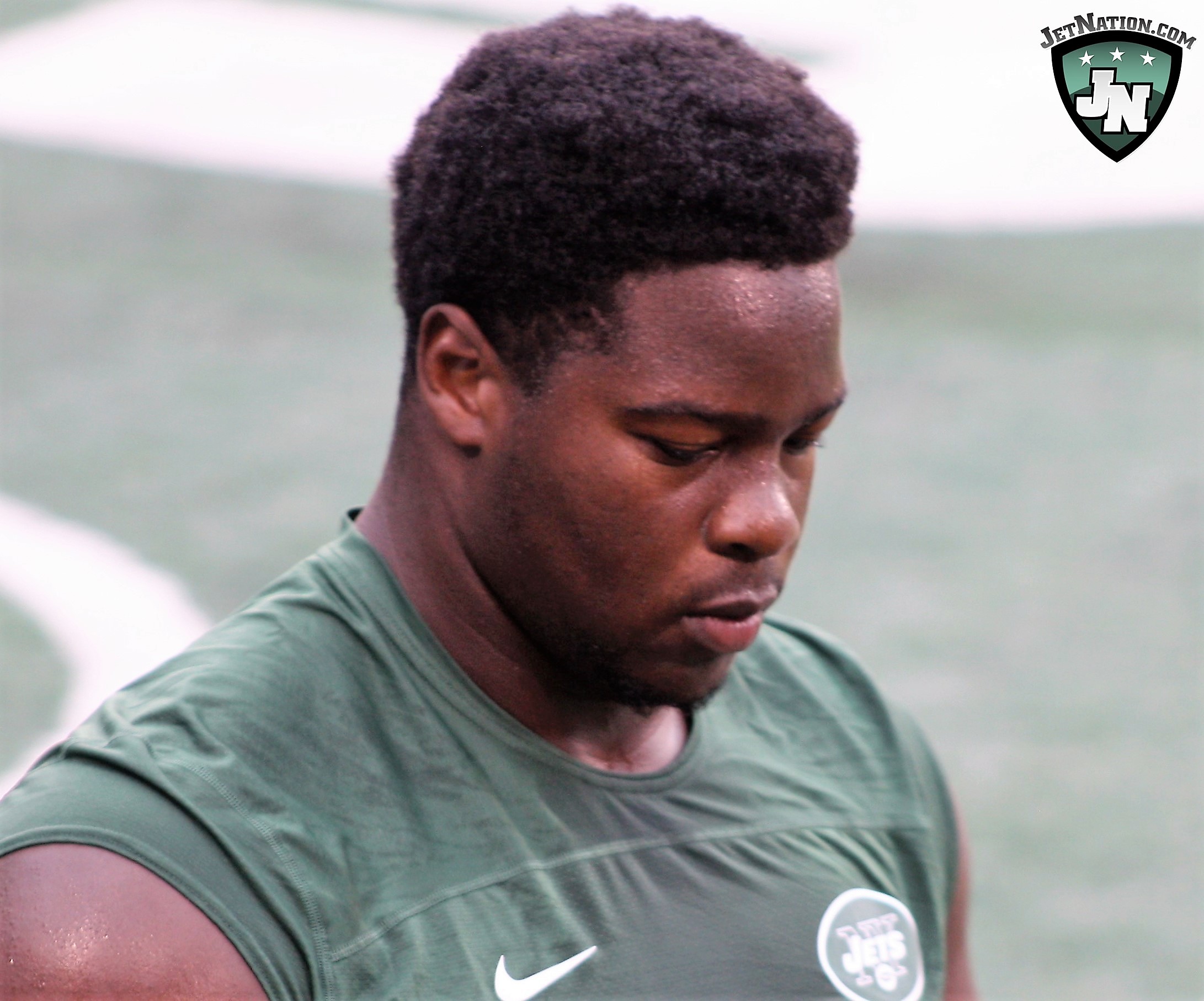 With 3:46 left to play in the second quarter of Sunday's 24-22 win over the Cowboys, Sam Darnold and the Jets offense lined up on their own 8-yard line.  Darnold would take the snap from center Ryan Kalil, survey the field in a relatively clean pocket, sidestep slight pressure from his right side and with a flick of the wrist, loft a beautiful ball to Robby Anderson.  Anderson hauled in the pass at the 45-yard line and take it the distance for a 92-yard touchdown.  It was a thing of beauty that was all made possible by a pair of young Jets defensive linemen.
That's right, on back-to-back plays, second-year player Folorunso Fatukasi and rookie Quinnen Williams made outstanding plays to set up the Jets big scoring strike.  The good news for the Jets and their fans?  It wasn't just Fatukasi and Williams who played well, and it wasn't just in a short space of time.
Hell of a game for the Jets D-Line, especially for Folorunso Fatukasi who played the best game of his young career. Here on 3rd down, splits two defenders to get in the backfiled and envelop Zeke Elliott for a big stop. pic.twitter.com/n5BDzPjvN0

— Glenn Naughton (@AceFan23) October 15, 2019
Fatukasi, a seond-year player out of Connecticut flashed time and again, leading to the top Jets defensive grade per pro football focus at 83.0.  Meanwhile Williams, the third overall pick from this year's draft also made an impact.
Next player after Fatukasi stop, Quinnen Williams beats his blocker to the inside and pursues Dak for stop on 4th down. Those two stops made 92-yd TD to Robby possible. Quinnen making his presence felt. pic.twitter.com/lZdDLMlpDk

— Glenn Naughton (@AceFan23) October 16, 2019
Williams was disruptive as he racked up a season-high six tackles.
From a purely statistical perspective, it was undrafted rookie free agent lineman Kyle Phillips who led the way with 7 tackles, 1 for a loss and a quarterback hit.  Combine that with Leonard Williams having his best game in what feels like a lifetime and you get a big part of the answer to those asking how in the world the Jets upset the Cowboys.
While Zeke Elliott did finish with over 100 yards, he was bottled up for the first half before some chunk plays chipped away and a spread out Jets defense when Dallas opened things up and went with multiple wide receiver sets to give Elliott some room to work with.  Even still, the Jets held the star running back to just 3.75 yards per carry.
They forced plenty of bad throws by putting the quarterback under duress, they kept one of the league's top runners bottled up for much of the contest, and they did it all with major contributions from very young, and in some cases unknown defensive linemen.  Now all they have to do is find a way to contain Tom Brady and the Patriots on Monday night.  Good luck with that, fellas.
Videos
NY Jets Phase 3 OTAs, Expectations and a Minor Calf Tweak with Greg Renoff