Darnold Returns to Practice After Toe Injury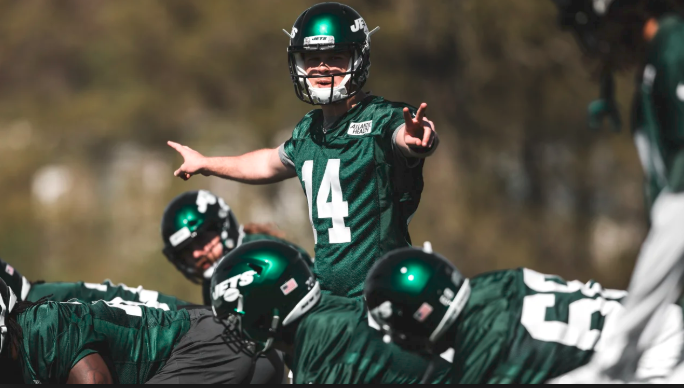 To say that the start of this season has been bizarre for Sam Darnold would be an understatement. After a strong training camp he missed several games with mono. He battled back and won player of the week honors after an impressive game against the Cowboys. Then the wheels feel off on Monday Night Football against the Patriots.
Darnold was seen on the field with a slight limp on Monday night. A toe injury was the cause and earlier this week the toenail was removed. He returned to the practice field on Thursday and was asked about the injury.
On how his toe is…
Toe is good, toe is really good. Working to continue to get better every single day. I thought I moved around really good out there today.
On if he got stepped on in the game…
Yeah more or less. It got stepped on and a little but harsher than you usually get stepped on so, it hurt, and we had to do some things to the toe this week, but it felt really good in practice.
On what additional protection he'll have for the game…
They're making sure it's protected and they're making sure my toe and my foot feels normal and making sure the cleat feels normal to me like it usually does but also making sure that it's protected.
On what alterations are being made to his cleat…
They're hardening the part where my toe is, other than that nothing changes.
On if his toe impacts his footwork…
No, not really. I feel really good out there. Again, it is just continuing too, once I get out there, and today was awesome, I didn't feel it at all. So if I am like that on Sunday, which I know I will be, it is only going to get better from here so I am excited about Sunday and I am not worry about my foot at all.
Videos
Aaron Rodgers Injury Fallout & Jets/Bills Recap