Gase: "We're All Upset Right Now, We're 1-6"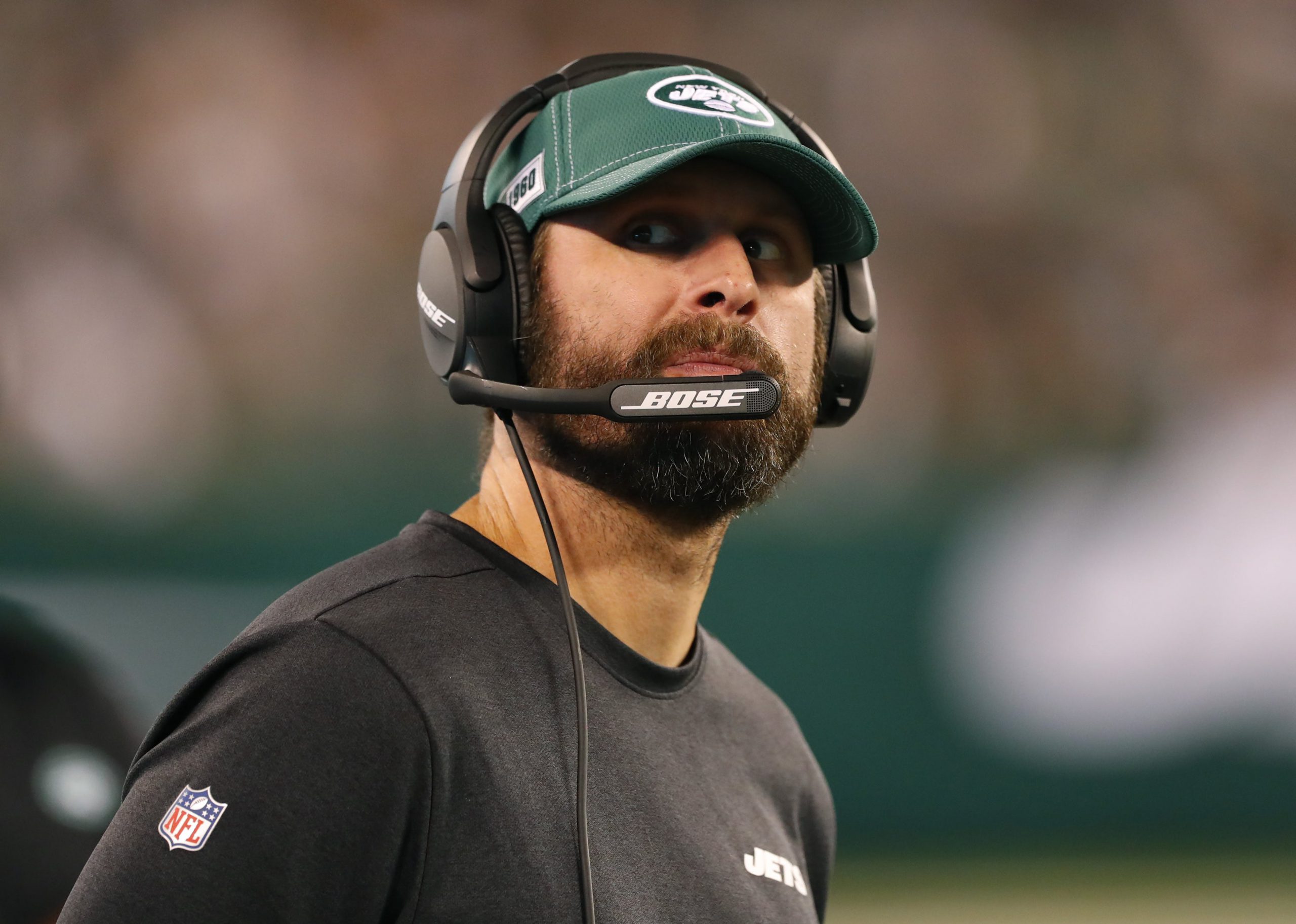 Adam Gase was asked today if he has spoken to Jamal Adams. The answer was, "No, I watched him practice yesterday. I watched how he interacted with his teammates. He's focused on this game. I look at it as, he's focused on this game. As long as he's focused on this game, that's what I care about."
What does Gase think about Adams being upset though?
I think we're all upset right now. We're 1-6.
The Jets are banged up heading into Miami. As we mentioned earlier Blake Cashman is injured and the depth at inside linebacker is beyond thin. Here is the full injury report from coach Gase.
All right, you guys saw yesterday that Albert (McClellan) was placed on IR. We felt like that was the best thing for him with where he's at in the protocol. He is getting better, so it's good to see that's trending in a better direction. He's going to be on IR for the rest of the season. All right, the rest of the injuries here, we've got (Josh) Bellamy, he's not going to participate today. (Trenton) Cannon, same thing. Neville (Hewitt), he'll be out there, but he still can't do any kind of team drills or anything. He's not cleared for contact. Trumaine (Johnson) won't practice with both ankles. (Ryan) Kalil, same thing with the knee. Rontez (Miles) won't practice, he's got the neck. C.J. (Mosley), obviously, is going to be rehabbing. In addition, (Blake) Cashman, will not practice today, his shoulder. We're going through a lot of evaluations. We should have more information here at some point today. So, the doctors are going to inform us what's going on. (Kelvin) Beachum, we're trying to get him to the limited part, see kind of how he does at the beginning of practice. Yesterday, he kind of came out and was just watching him move around a little bit. He's trying to put himself in position so he can go this week. I still don't know. It's still up in the air. (Chris) Herndon was limited. He'll be limited, again, today. Then, yesterday, you guys probably saw Ty (Montgomery) was limited on the (injury report), but he's good.
This link has updates on what Sam Darnold had to say about his thumb injury and current mindset.
Chris Herndon still hasn't seen the field. When can we expect to see him?
He did do some team periods. We had him in there a little bit. We've got to take it day-by-day right now. I'm still waiting to kind of see him feel good about everything, whether it's run across the field and that burst that we've all seen in practice, the vertical speed. I'm just trying to make sure that we don't set him back. The last thing we need is we rush him back and he's feeling something and then all of a sudden we have another setback. That's what we don't want.
On if Herndon will have to have a full practice in order to play on Sunday…
I don't know if it's so much that, I just want him to feel right. My conversations with him, he'll have really good sections of practice and then, I think he'll have some moments where he feels a little tight.
The full injury report appears below, Jamal Adams was added. Connor Hughes has the explanation.
Jamal Adams had his foot stepped on in practice a couple of times, so the #Jets sat him out a couple of series. That's why he was limited

— Connor Hughes (@Connor_J_Hughes) October 31, 2019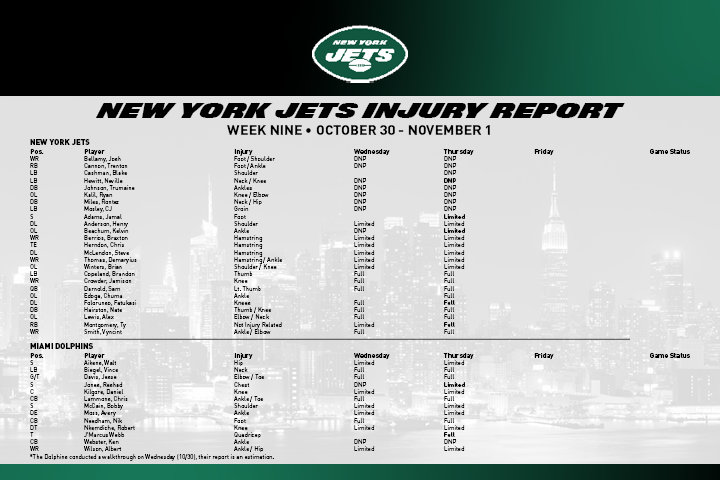 Videos
New York Jets OTA Presser Takeaways, Aaron Rodgers' Impact and Summer Delusion