Jets Beat Trying to Drum up Support for Adam Gase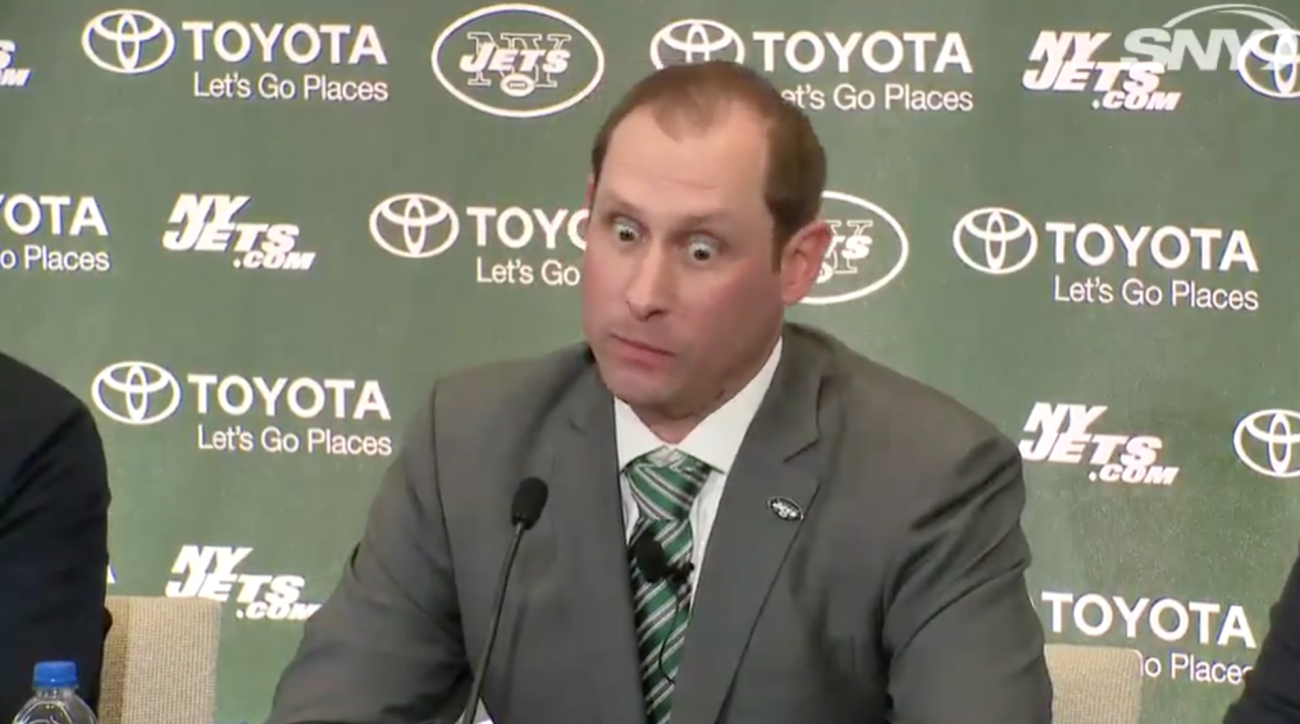 A strange thing happened in the world of the New York Jets over the past few days, and unlike most of the disasters fans have sit through this season, this oddity occurred off the field.  It would seem that over the past 72 hours or so, several Jets beat writers have come to the defense of maligned head coach Adam Gase.  Through use of mostly dishonest excuses and straw man arguments, all of a sudden, the media would like for Jets fans to forget what their eyes and ears are telling them…how very 1984.
It started with this tweet from Brian Costello of the New York Post:
Those of you calling for Adam Gase to be fired after 8 games, ask yourself this: Why would any coach want to come here if they think they will only get 8 games to prove themselves? Let the guy have a season and then make the call.

— Brian Costello (@BrianCoz) November 8, 2019
In it Costello suggest that firing a coach who was hired to revitalize the Jets offense, an offense that is currently ranked 32nd in the NFL, would scare off any potential head coaching candidates.  Costello might be right about this, but the only candidates it would scare off would be those who don't think they can do better than dead last in offense in the NFL.  Not sure that's a good enough reason to keep Gase on board.
Later on in the day, Connor Hughes chimed in, suggesting that asking Gase not to field what might be the most dysfunctional offense in the history of this inept franchise is akin to a "win now" mandate.  Comical at best.  Nobody is killing Gase for not winning.  They're killing him because his offensive line has already given up 37 sacks this season, putting them on pace for 74 after allowing just 37 all of last year.
Better: Why would any coach sign on to work for a team that gave up on a guy after one year, with a change in ownership (Woody return) around the corner, and a roster with a massive talent deficiency but an apparent "win now" mandate? You really think someone would want this job? https://t.co/QhMjVIFoyS

— Connor Hughes (@Connor_J_Hughes) November 9, 2019
They want Gase out because after looking like a franchise quarterback over the quarter of the 2018 season, Sam Darnold has regressed considerably, often looking lost on Sundays.  This, despite the addition of Le'Veon Bell and Jamison Crowder on offense.  When you add the best running back in the NFL and a legitimate weapon in the slot and somehow get significantly worse, you need to go.
Then there was this piece in Newsday from Al Iannazzone, pointing out the fact that Sam Darnold says Adam Gase is not to blame for the Jets woes.  Shocking development there, isn't it?  The headline for that story should have just read "Nicest guy on team says he likes his coach".  Darnold is a 22-year old second year quarterback who doesn't have the temperament of Baker Mayfield.  Every quote is going to praise the person he's being asked about.  That's just who Darnold is.
In an odd twist, the only beat writer who looks to be calling for a change is the often-criticized Manish Mehta of the New York Daily News.  While the rest of the beat looks to be taking the side of the team, Mehta has taken a completely different approach, asking why fans haven't heard from acting owner Christopher Johnson, and why isn't Gase being held accountable?
NFL general manager on Adam Gase: "He's a professional excuse-maker."

Story: https://t.co/5d5RXsxJP6 pic.twitter.com/CQRFYEkHAV

— Manish Mehta (@MMehtaNYDN) November 9, 2019
In covering the team during training camp, JetNation.com has had brief exchanges with both Costello and Hughes and they come across as really good guys.  This is not a commentary on their character at all.  But their message is concerning for one big reason.  It reeks of an attempt to build support for Gase at a time when we're hearing that the Jets plan on "being patient" with their new head coach.  Those who want Gase gone sooner rather than later shouldn't count on it.  At this point, Jets fans will just have to sit back and pray to the football gods that the damage being done to Darnold isn't irreversible.
Videos
Aaron Rodgers Injury Fallout & Jets/Bills Recap