Adam's Apple; Gase Promised More Time in New York Despite Horrendous Results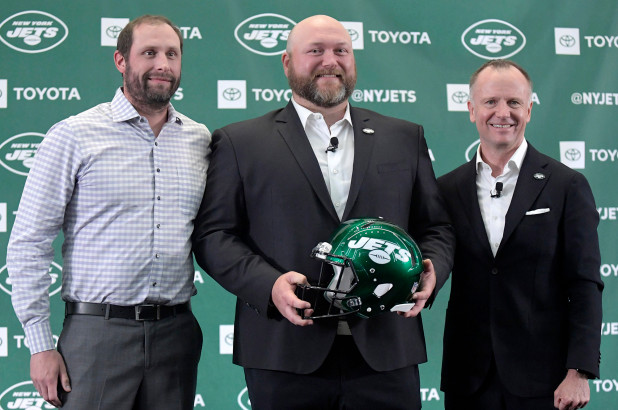 Undeterred by his team's 2-7 record, the regression of both his quarterback and offensive line and multiple blowout losses, Jets interim owner Chrisopher Johnson provided head coach Adam Gase and his 15-26 record since 2017 a vote of confidence today, announcing that Gase can do no wrong this season.
Gase will apparently be back even if the Jets don't score another point, but Johnson wants Jets fans to know that he's frustrated by the team's performance, despite his odd way of showing it.
The hiring of an offensive innovator, whose offense is currently ranked 30th in the NFL, was supposed to lead to different results this season.  The days of not being able to move the ball or get in the end zone were supposed to be a thing of the past, but they're still very much en vogue in Jets land.
At his disposal, Gase has a young franchise quarterback who closed out the 2018 season on a high note under the tutelage of the since-fired Jeremy Bates. Gase has arguably the best running back in the NFL, one of the league's best deep threats in Robby Anderson and a veteran receiver in Demaryius Thomas.  Despite all of that, Jets fans long for the days of Brooks Bollinger and Herm Edwards as safety Jamal Adams is currently tied for second on the team with 2 touchdowns.
Speaking of Adams, Johnson was asked about the likelihood of him remaining with the Jets for the long-term.  The interim would pass the buck to GM Joe Douglas, saying he would love to have Adams play for the Jets forever, but the 53-man roster belongs to Douglas.  An odd comment unless Johnson simply believes Jets fans aren't smart enough to realize that he is Douglas' boss, and can veto any moves the GM makes.
Funny organization, the Jets.  A failed franchise that has an odd habit of getting unexpectedly successful results out of their first-year head coaches (Herm Edwards, Eric Mangini, Rex Ryan, Todd Bowles), and ownership's strongest public stance among the lot of them comes for the worst of the bunch.
Videos
New York Jets OTA Presser Takeaways, Aaron Rodgers' Impact and Summer Delusion