Cimini: Darnold Meeting With Gase got Offense on Right Track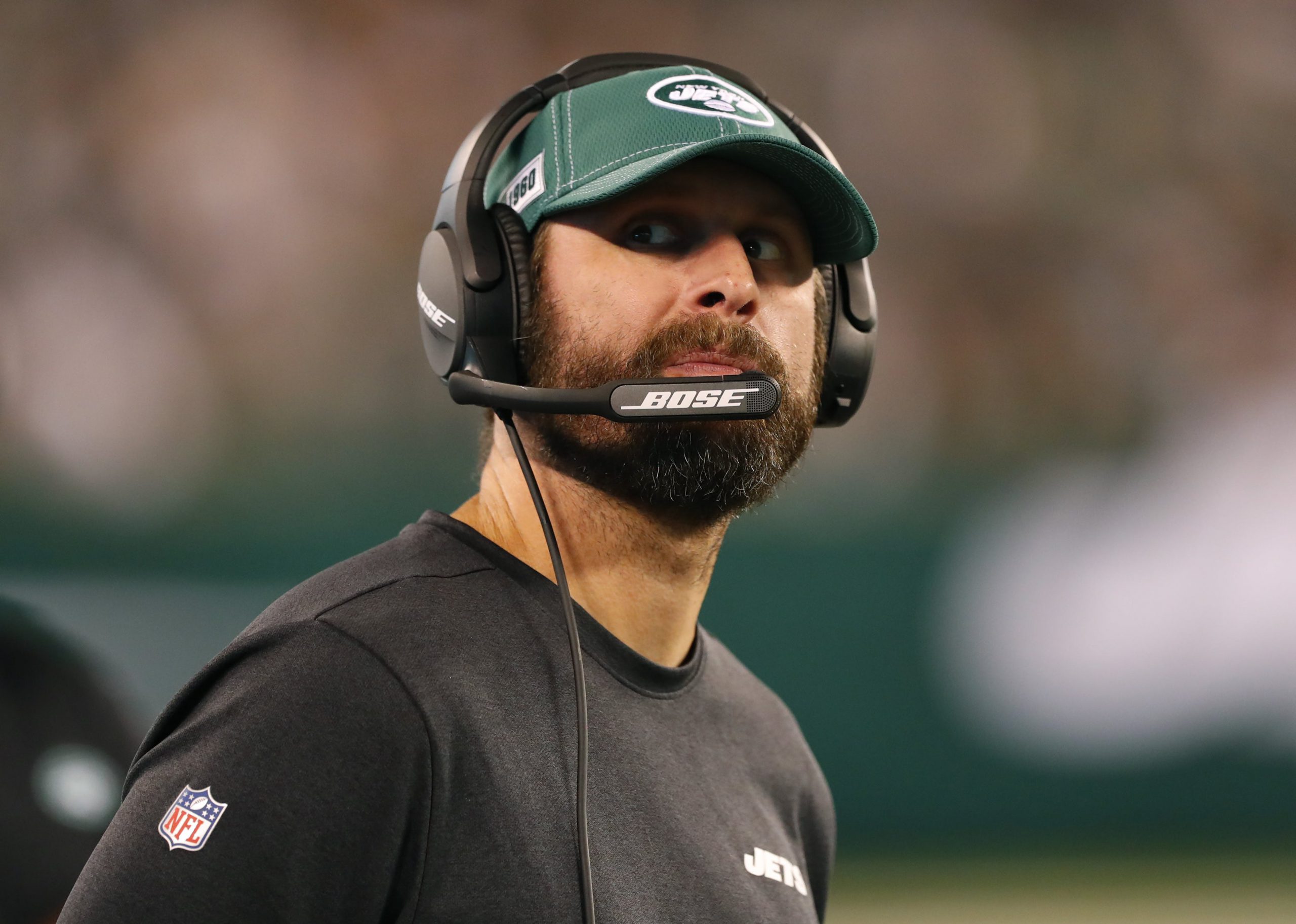 For much of the Jets season, observers were left scratching their heads and wondering why head coach Adam Gase wasn't playing to the strengths of quarterback Sam Darnold.  Yes, Darnold missed a chunk of time after week one, but even after his return, there weren't any rollouts, very little play action, no run-pass options.  Well, not enough to make an impact anyway.  For some reason, many of the things that had Darnold playing like a franchise quarterback late last season were no longer present.  It seems Darnold noticed, and he took things in to his own hands.
It all started changing for Darnold when, after the Jacksonville disaster, he met with Gase and started telling him how HE wanted the offense to run. #Jets https://t.co/90Xdxgz0IT

— Rich Cimini (@RichCimini) November 18, 2019
According to Rich Cimini of ESPN, Darnold met with Gase after the Jacksonville loss and told him how he would like the offense to run.  Darnold was suddenly more assertive in meetings with Gase as well, a trait that has apparently carried over to the huddle where Darnold appears to be feeling more comfortable.
In the three games since the two met, the Jets are 2-1 with Darnold throwing six touchdowns to just two interceptions while completing 66% of his passes.  Prior to that, Darnold had thrown 5 touchdowns and an eye-popping 8 interceptions.
The best of the three games came yesterday when the Redskins surrendered a season-high 4 touchdown passes to Darnold along with his 293 yards through the air despite having the league's 14th ranked pass defense going into the day.  Darnold showed excellent touch when it was needed and put enough mustard on the ball as well when the situation called for it.
So just when fans were beginning to worry about Adam Gase having broken Sam Darnold, it appears Darnold may have stepped up and helped fix Adam Gase.
…
Videos
NY Jets Phase 3 OTAs, Expectations and a Minor Calf Tweak with Greg Renoff