Jets Fans Endure Gase's Incompetence in Face of Belichick's Advice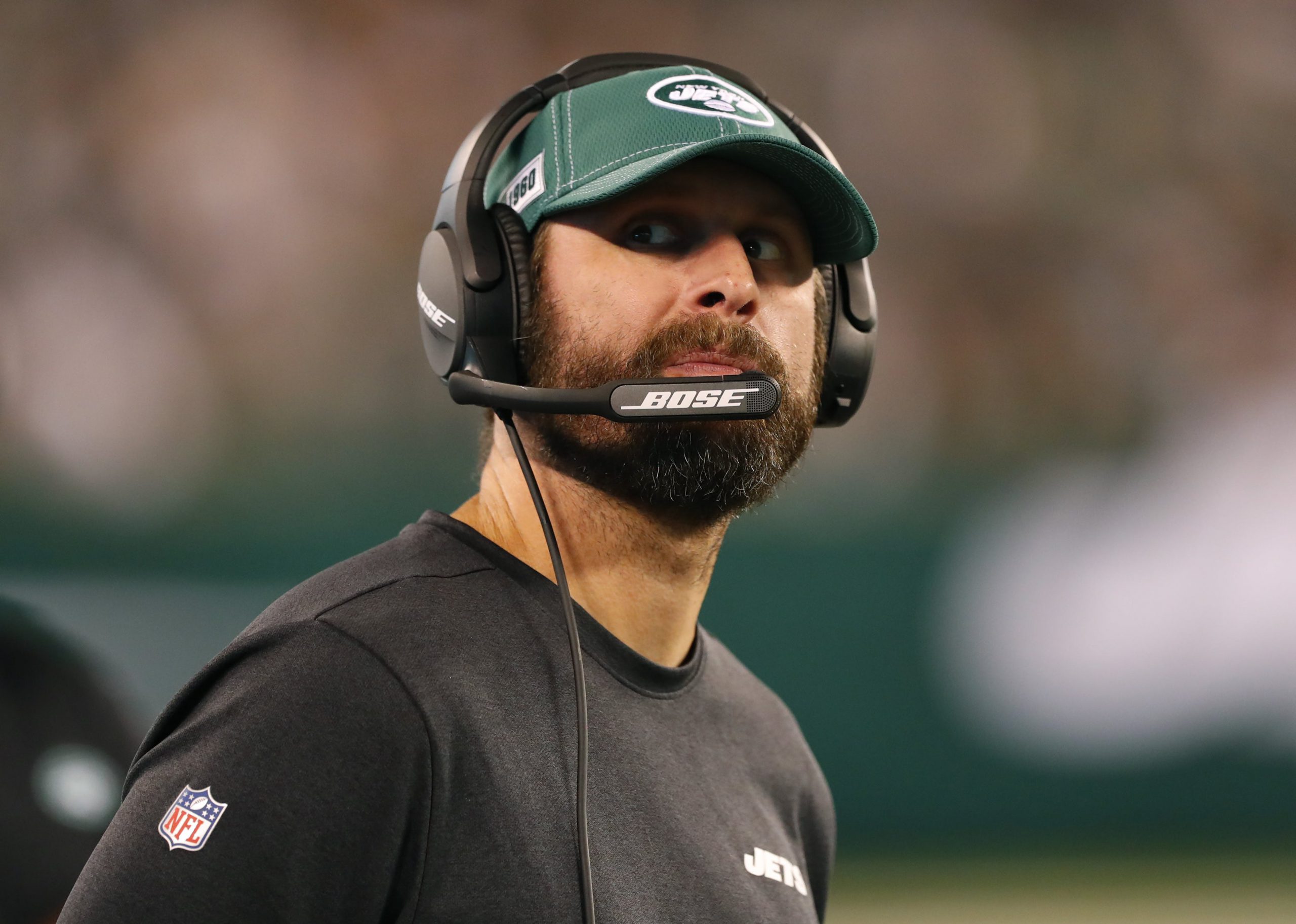 As if losing to the 0-11 Cincinnati Bengals on Sunday wasn't enough for Jets fans to endure, the football gods found a way to make the loss even more frustrating, humiliating and embarrassing than the 22-6 final score would have done on its own.  Unintentional as it might have been, Jet fans were treated to the work of their inept coaching staff, with a sprinkling of Bill Belichick's coaching advice dropped in for what would feel like a rather large does of salt in the wound.
Armed with one of the most dynamic running backs in the history of the NFL while facing off against the 31st ranked defense against the run, the Jets seemed primed to finally get a breakout day from Le'Veon Bell, who has at times become all but invisible in Adam Gase's offense.  Despite the golden opportunity, this would be one of those Sundays that would leave you forgetting Bell was on the roster if you happened to blink.
In what was tight contest for much of the day, Adam Gase continued to drop quarterback Sam Darnold back to pass against a porous Bengals run defense.  Sure, Gase would run Bell right at All-World defensive lineman Geno Atkins a few times, but never did we see an attempt to get Bell outside, even in space perhaps, to gain any momentum on offense.
So what did Jets fans get to see during the broadcast?  At one point, a glimpse of former Jets head coach (remember that day?) Bill Belichick, who took part in a special NFL Network broadcast that addressed the leagues all-time greats.  In it, Belichick was asked about his approach to coaching, and of course, the future Hall-of-Famer's advice was the complete opposite of what the Jets were watching Adam Gase do.
Quoting the legendary "Sun Tzu", a well-known work on military tactics, Belichick would stress the importance of studying your opponent to gain an understanding of their weaknesses, so that you can then attack and exploit it.  This is what Jets fans got to hear during a commercial break, right before going back to the live action.  Live action in which Le'Veon Bell was withering away, occasionally running straight up the middle in to the arms of a waiting defender.  Sam Darnold dropping straight back with a defense that had no need to respect the run and could pin their ears back.
Some would argue (and have argued) that while the Bengals run defense is terrible (true), the Jets run blocking is equally bad (also true), so running bell outside the tackles would make no sense.  However, nobody is asking Adam Gase to run Cedric Houston or Kevan Barlow to the edges.  This is Le'Veon Bell.
This is a guy who signed a  four year, $52 million contract to be a difference maker.  So even if it's one group that can't run block versus a group that can't stop the run, why not let Bell do that?  Let him be the difference.  How about bringing in an extra lineman or two to run some jumbo?  Why not bring in a tight end to try to help spring something on the outside?  All of those options were on the table, but all options Adam Gase took a pass on in favor of a few runs up the gut, where the Bengals best defensive player resides.
Study your opponent to learn their weaknesses, Bill Belichick says.  When you find the weakness, exploit it, Belichick says.  What would Gase say to such a suggestion?  "OK Boomer"?
Videos
NY Jets Phase 3 OTAs, Expectations and a Minor Calf Tweak with Greg Renoff