Gase Back in the Crosshairs? Player Quote, Cryptic Comments from Ed Reed Raises Eyebrows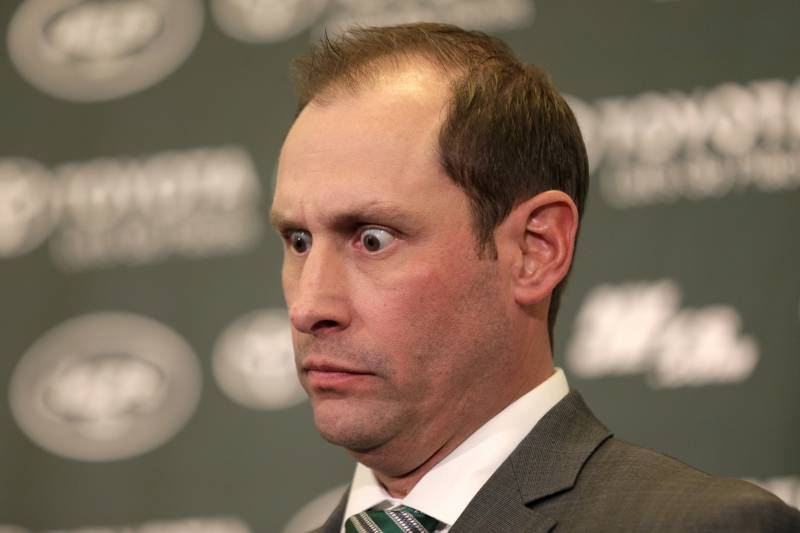 Is Adam Gase's job still safe?
That's what Jets fans are wondering amidst a recent report from Matt Miller of bleacher report in which he claims an anonymous Jets player had this to say about Gase:
"One guy told me Adam Gase has lost the respect of the locker room with his 'tough guy bulls–t attitude' and the team's lack of any plan offensively.'Guys actually repsect Gregg Williams,' the player said, 'No one respects Gase'.
Ouch.  That one's gotta' sting for owner Chris Johnson who has done nothing but heap praise on Gase despite his team's miserable performance, but then things got worse.  Hall of Famer Ed Reed would visit Florham Park late in the day and then, from the team's own practice field, sent out a video that people are speculating is in relation to Gase:
https://www.instagram.com/p/B6TlF0lnEYg/?igshid=p6csmrxjxk09
In the video, Reed spends a little bit over a minute talking about how some people in life are gifted a job that they're not qualified for.  "Just because you get a job and get a title", Reed said, "Doesn't mean you're qualified to do that job".  He would continue on, saying "Some people don't even know how to approach you, or to handle the gift they've been given".
Those fans who still view Adam Gase as the future of football will tell us that Reed may have had lunch at the team facility and could have very well been talking about the kitchen staff because his mashed potatoes were a bit lumpy.
However, it was the final comment from Reed that sounds an awful lot like he's talking about Adam Gase.  Gase came from Miami with a reputation for not knowing how to interact with his players and who often rubbed guys the wrong way.  Then of course there was the story about how the Jets were pondering the hire when Peyton  Manning stepped in and sealed the deal for Gase by convincing owner Chris Johnson to make the hire.  Could this be the "gift" Reed was referring to?
It's cryptic, but on some level seems clear as to who Reed is talking about.  The Reed video, coupled with the player quote from Miller could have Jets fans wondering if Adam Gase is the next Eric Mangini.  Remember, Mangini was told by owner Woody Johnson that his job was safe during the 2008 season.  Then, a catastrophic finish to the season forced Johnson to reverse his decision.  Now some Jets fans are hoping his kid brother does the same after promising another bad head coach that this season will not be his last.
Videos
Aaron Rodgers Injury Fallout & Jets/Bills Recap