Gase Won't Comment on Le'Veon Bell's Future, has yet to Speak with Enunwa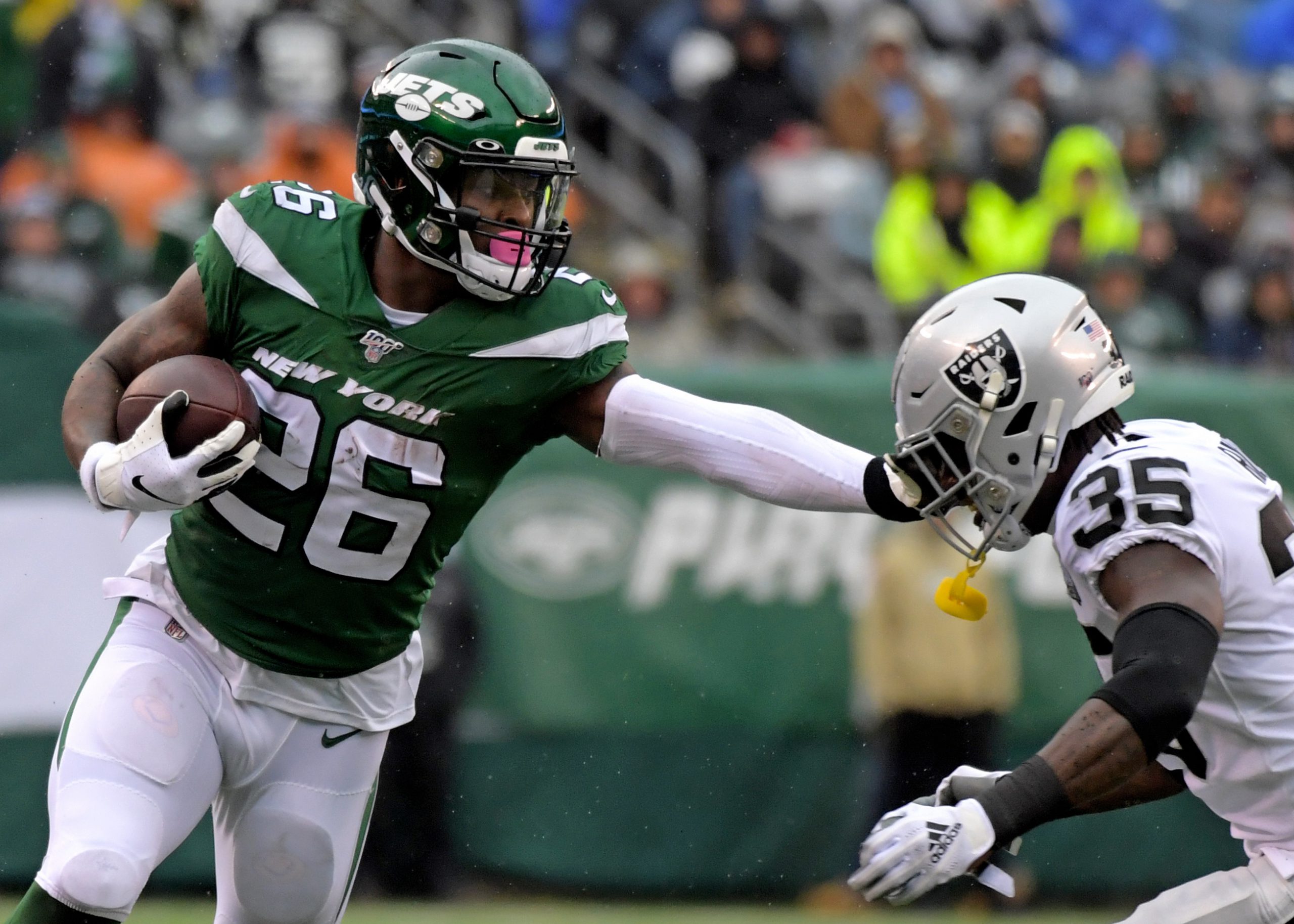 As the Jets wrap things up at 1 Jets drive in Florham Park, head coach Adam Gase met with the media and wasted no time in distancing himself from running back Le'Veon Bell when given a softball question early on during the session.  Asked if he would like Bell, one of the best running backs in the NFL, to return next season, Gase deferred to GM Joe Douglas.
After saying Bell was "under contract" for the next three years, he was pressed not about the contract, but his own personal preference in having Bell back.  Gase told the press that they could "ask Joe (Douglas) tomorrow" as Gase is not in charge of personnel.  Now, everybody knows Gase isn't in charge of personnel, and this wasn't a question about what Douglas will do with Bell.  It was a question about whether or not Gase would like to have Bell back, and refusing to answer is your answer.  Look for the Jets to part with Bell whom Gase was unable to find a way to get more involved this season.
#Jets HC Adam Gase on if he wants Le'Veon Bell back: "He's under contract for three more years … Ask Joe Douglas. I'm not in charge of personnel"

Not exactly an endorsement.

— NFL Update (@MySportsUpdate) December 30, 2019
Of course there's the possibility that Gase's answer had to do with him having thin skin.  Manish Mehta of the New York Daily News asked the question and hasn't issued any free passes to Gase this season as other scribes have, so Gase ally Brian Costello of the New York Post had this to offer.
I think Gase's short answer about Bell had more to do with who was asking the question than his feelings on Bell. #nyj

— Brian Costello (@BrianCoz) December 30, 2019
Jets wide receiver Quincy Enunwa also met with the media for the fist time since being placed on injured reserve.  He told the press that he was diagnosed with spinal stenosis but would not require surgery.  Enunwa says he has not yet spoken to Adam Gase which should come as little surprise.  Gase does not speak to players who are on IR according to Connor Hughes, who later explained Gase doesn't meet with injured players because he is in his office while injured players are in the training room.  Our understanding is that the walk from Gase's office to the training room can sometimes take up to a minute.
Enunwa later said he will not have surgery. Doctors didn't advise it if he wants to keep playing.

He also hasn't talked to Adam Gase yet, but will later during exit meetings. Gase doesn't talk to guys on the IR. https://t.co/ctk9CCEBy1

— Connor Hughes (@Connor_J_Hughes) December 30, 2019
A healthy Enunwa would be a welcome sight for the Jets next season, but he's not a player that you can go in to the season expecting to be available during the season.  His hefty price tag means he'll likely get a shot to show if he can go again next year, but don't hold your breath.
Videos
JetNation
4.6K
Subscribe
Broken Brains; Critics of Jets Quarterback Aaron Rodgers Begin Stirring up Conspiracy Theories