JetNation Propect Preview(s): Pair of Defenders who Could Intrigue Joe Douglas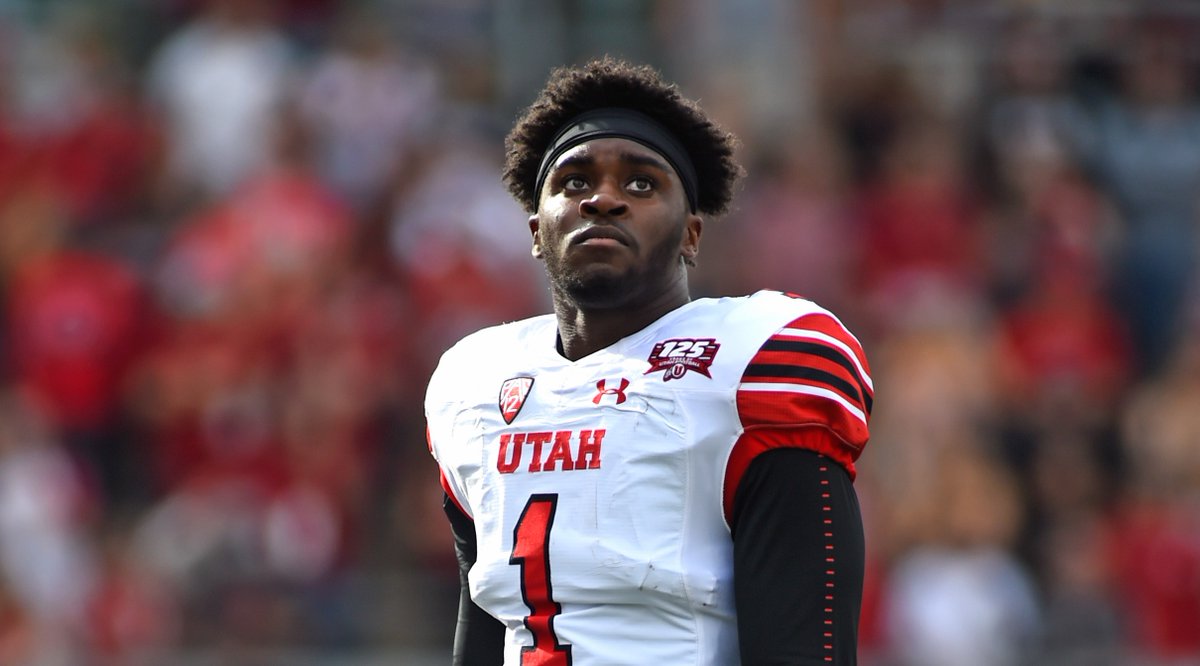 In this edition of prospect preview, we're going to be looking at two players on the defensive side of the ball that can give the Jets some reliable pass rush/pass coverage. Based on early(and obvious) assumptions, Joe Douglas will invest plenty of draft capital at wide receiver and along the offensive line. In this case, we could be looking to attack CB and Edge afterwards if the correct player is sitting there. Now of course this approach all depends on exactly what direction Joe Douglas chooses to go in Free Agency so we decided to go with two sleeper picks for both positions to give our reach some depth.
Cornerback:
With a seemingly stacked class at offensive line and wide receiver, it's easy to forget how deep the 2020 cornerback class really is. Not every corner is Jeff Okudah, but this class offers a bit of everything. There are cover corners with size, versatile corners who can thrive in slot or the outside, and smaller guys with athleticism who specialize in playing the slot, which is more important than ever given the wide open aerial attacks we're seeing.  The interesting part about this is the fact a lot of these sleeper corners are non-power conference players.
The first corner we're going to look at is a guy who is a 2-time 1st Team All PAC-12 corner in Jaylon Johnson out of Utah.  Johnson cheks in as a 6'0 190-pound aggressive defensive back. He racked up 7 interceptions, 102 tackles, 21 passes defended and flashed natural playmaker ability at times as he finished with 2  defensive touchdowns and 165 interception yards in his 3 years with Utah.
Jaylon Johnson allowed a passer rating against under 60.0 in each of his three seasons with the Utes. pic.twitter.com/cxjRICgsDG

— PFF Draft (@PFF_College) February 12, 2020
Pros:
— Shows willingness to play run support and attack the QB. He has impressive burst and tackling form.  Often times you will see him wrap up as he's making contact and that immediately jumps off film as a positive habit. A lot of the times cover corners will shy away from heavy contact or half heartedly attempt to tackle the opposing player but Johnson plays like an angry bull in run support and it's fun to see.
— Long, lengthy, athletic and a frame to handle bigger NFL WR's.
— Doesn't panic when playing the ball in the air. Gambler who will come away with the PD or INT more than others due to his length and aggression.
— Fluid hips. Works his man to the sideline and restrains him to limited running space/tight throwing window.
— Closes in nicely on the ball in off man coverage.
— Once hands hit the receivers chest on a jam, he's sticks with his man and never leaves him alone. Super sticky, good balance, follows his man stride for stride in most cases.
Cons:
— Lacks transition speed. Doesn't seem to recover once beaten.
— Zone coverage leaves a lot to be desired as his reaction skills aren't where they need to be.
— Feet look a bit slow at times
— Gets a bit grabby at the top of routes to stay in play rather than trusting his position.
— Scheme restricted player as of today.
— Needs to settle down as a ball player. He looks for the big play often and it can get messy when it doesn't work out.
Overview:
Jaylon Johnson will fit in a press man scheme looking to generate pressure and force passes down the field. He will make his money there but he will need to refine his ability to read and react. He can play man coverage well and offers a physical presence in shedding blocks and making ball carriers pay. He's a very competitive kid and he loves the big play. His ball hawking mindset is great until it's not. He will make the play one play and get burned for a huge touchdown the next if he doesn't learn to be more patient and pick/choose when to gamble. His size and lack of footwork will hold him back in off ball zone for most of his career but he can be developed into a consistent playmaker in time.
Edge Rusher:
Jets fans have longed for an edge rusher who can finally pressure the QB consistently since 2007. They tried taking shots on big athletic guys like Vernon Ghloston and 3rd round work horses like Lorenzo Mauldin — nothing has worked.(and they haven't tried hard enough) We're going to look at Kenny Willekes from Michigan State. He came into the lineup in 2017 producing 72 tackles, 5.5 sacks and 13 TFL. In 2018, Willekes recorded 78 tackles, 20.5 TFL and 8.0 sacks. His final year in college, Willekes recorded 78 tackles, 15.5 TFL and 10 sacks. He isn't a fresh, young 20 year old prospect but he is a seasoned player who takes all aspects of his job seriously. He might remind some fans of Chase Winovich in the sense that he's older, hard working and seems like a high floor player.
Look at Kenny Willekes career game log

This guy just showed up & terrorized backfields against the run/pass – EACH and EVERY week. Can't take him off the damn field!

I don't know if he's Jared Allen or Rob Ninkovich or Kyle Vanden Bosch – but he's a guy I want & need on my team

— Ben Fennell (@BenFennell_NFL) February 11, 2020
Pros:
— Very good motor. Nonstop until the whistle
— First step is very nice. He's getting out of his stance smooth and he's repetitive with it.
— Fills the gap well and always fights for it with good effort. He's not just a pass rusher. He's very well rounded and produced a ton in run support.
— Good awareness in the sense that he understands how to use his body and his leverage while shedding blocks, bouncing from tackles, etc
— Active hands and good placement. Repetitive with it as well.
Cons:
— As everyone has already mentioned, he needs a season in an NFL weight room. Needs to add more strength for NFL OT's.  It's nothing major though..
— Needs more pass rushing techniques. Seems like he's just pushing and shoving his way to the QB most of the time. No real swim move, spin move, ect.
— Can he transition to a full time new role which would be a need with the Jets?
— Doesn't have high-end athleticism
Overview:
Kenny Willekes is a very polished player who plays with great effort each and every time the ball is snapped. He is very well rounded but does carry a few concerns if you're looking for a pure 3-4 OLB…I think he would have to be eased into that full time role because from what I'm seeing he isn't a guy who has extensively worked on any of the exclusive responsibilities that stand up LBers have. Willekes is a tremendous locker room player, puts fourth great effort in all areas and has all the tools to develop into a very solid player. Overall, he's a high floor/low ceiling player who could fill a need that has plagued the Jets for more than a decade.
Videos
Aaron Rodgers Injury Fallout & Jets/Bills Recap