Jets Fans Less Than Thrilled WIth Ruggs Rumor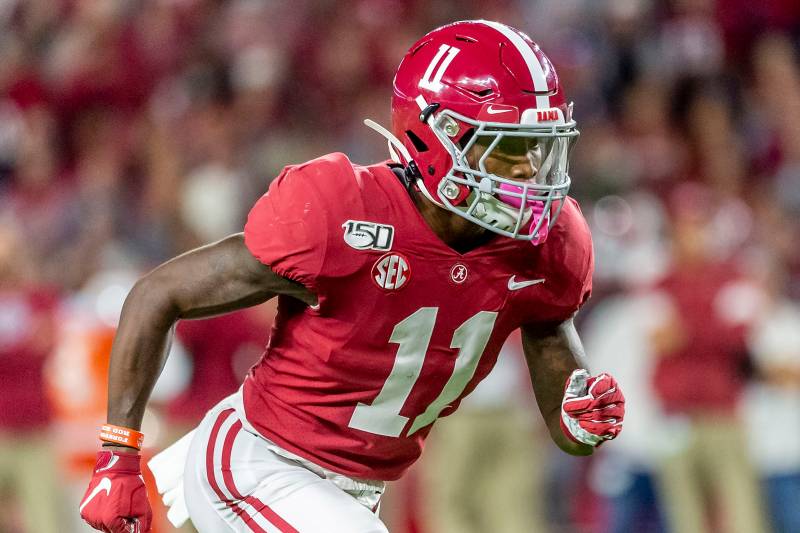 It's the start of the NFL's "lying season", a time at which the NFL draft is coming closer, the combine is under way, and you can't believe a word you hear.  "Inside info" will be leaked from executives to insiders that's more likely being leaked to prompt a response or reaction from another team.   It seems there may be a case of this already with the Jets, and it seems fans are hoping it's a lie.
Jets beat writer Rich Cimini claims here that the Jets have had their eye on Alabama wide receiver Henry Ruggs III "for a while", meaning that if the Jets nabbed a player who is believed to be the fastest in the country, they'd be passing on the top tackle still on the board.
Would taking Henry Ruggs over a top OT be a wise decision?

— Glenn Naughton (@AceFan23) February 26, 2020
We asked Jets fans how they'd fell and it's fair to say that such a move would be unpopular as over 90% of those in our poll said that the move would not be a wise one.  Alex Varallo of JetNation Radio also chimed in.
I think Henry Ruggs is great…I REPEAT an awesome prospect but lets remember from Cincy when they took John Ross and when Jacksonville took DJ Chark b/c they were fast.

#Jets need to protect Sam so let's entertain this idea once Free Agency signings have completed 😎✌🏽

— Alex Varallo (@NYJetsLife24) February 26, 2020
There's no denying that a player like Ruggs would bring quite the electric element to the Jets offense, but the consensus appears to be that protecting Darnold should be priority number one.  Is this posturing by the Jets to entice a team to make a deal, or is the first big rumor of the offseason legitimate?
Videos
Aaron Rodgers Injury Fallout & Jets/Bills Recap