Special Guest Manish Mehta Calls in to Talk Free Agency and NFL Draft Prospects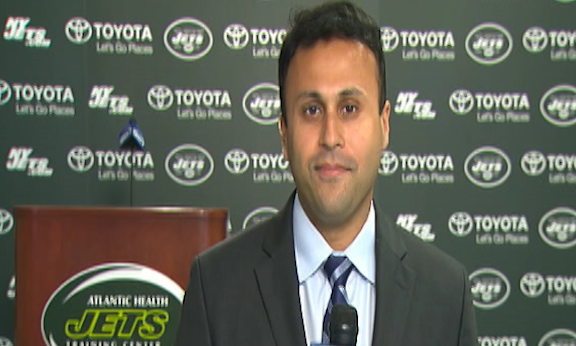 On this week's episode of JetNation Radio, Manish Mehta of the New York Daily News will be calling in to talk free agency and the NFL draft.
Jack Conklin?  Joe Thuney?  Byron Jones? What's the latest?  We'll also look at the Robby Anderson contract situation which looks to be changing before free agency even kicks off.  We'll also talk about Jamal Adams taking to twitter to comment on his value along with some discussion about the backup QB spot.
A big thank you to the official sponsor of JetNation Radio, MILE Social.  If you're a business owner, MILE Social will help your business by managing your web site and all of your social media platforms.  Check them out today at milesocial.com.
Videos
New York Jets OTA Presser Takeaways, Aaron Rodgers' Impact and Summer Delusion