Senior Bowl Exec has High Praise for Pair of Potential Jet Picks at 11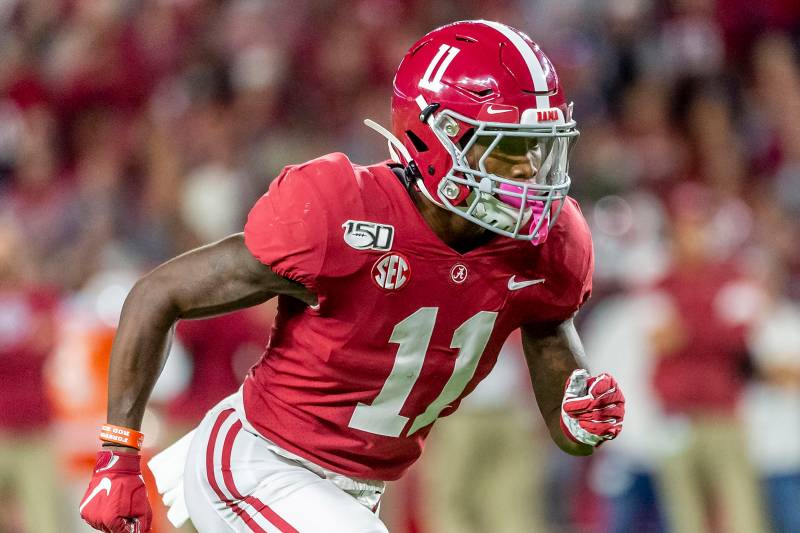 If you're not familiar with the name Jim Nagy, then there's a chance you don't pay all that much attention to what some consider the single most important week of evaluating draft-eligible players during the pre-draft process.  As the head of the Senior Bowl, which is every team's only chance to see the top players go head-to-head on a large scale, Nagy is charged with assembling the rosters for each squad.  Because of this, there are few people in the country who spend as much time looking over the draft's top players as this pro scout of 18 years.
In a pair of tweets in recent weeks, Nagy has had such high praise for a pair of players that we thought would be worth passing along as both players are potential targets for the Jets with the 11th overall pick in the draft.
First up, Alabama wide receiver Henry Ruggs.  For those who haven't watched Ruggs play but have focused only on his 40 time, they may not believe what Nagy is saying, but this isn't an agent trying to promote one of his own guys, but a key evaluator offering his perspective.  In discussing Ruggs, Nagy said Ruggs "is WR1 in this draft class and don't let anyone else sell you otherwise".
Here's 4.27 comin' at ya on a Friday night. Henry Ruggs (@ruggs_iii) is WR1 in this draft and don't let anyone else sell you otherwise. pic.twitter.com/mm9fhFjPd6

— Jim Nagy (@JimNagy_SB) March 6, 2020
High praise indeed while Jerry Jeudy and CeeDee Lamb are garnering all of the attention for that WR1 designation.  When asked why Jeudy had the better career, Nagy said that after watching the two up close five times this season, Ruggs, in his mind, is the better prospect and the alpa in a strong group.
And if you want to talk "alpha", anyone In Tuscaloosa that's been around this program will tell you the "alpha" in the WR room is Ruggs.

— Jim Nagy (@JimNagy_SB) March 7, 2020
This coming from a scout with 18 years of experience.  Could Ruggs be the guy for the Jets at 11 after Joe Douglas acknowledged his desire to add speed to his offense?
Staying on the offensive side of the ball, Nagy recently mentioned a name that picked up plenty of steam during senior bowl week and was mocked in the top 10 by ESPN's Todd McShay before drifting in to the background a bit once again in Houston left tackle Josh Jones.
Saying that the class lacks an elite Hall of Fame talent along the lines of Joe Thomas or Tyron Smith, Nagy looks at Jones and feels he belongs in the conversation with the top tackles in this class.
Don't agree with popular take that this is an elite OT class. Lots of good prospects but none are lock top-10 talents or future Pro Bowlers. Not a Joe Thomas or Tyron Smith in this group. Off tape, @UHCougarFB Josh Jones belongs in mix with 4 juniors everyone is talking about. pic.twitter.com/6m0S0obv3P

— Jim Nagy (@JimNagy_SB) March 27, 2020
In going "off tape, Josh Jones belongs in the mix with the 4 juniors everyone is talking about".  This is significant because if the Jets agree with Nagy's perspective here, it puts Jones in play at 11 if he's the top left tackle on the board once they're on the clock.  It's easy to see why Nagy would have such praise for Jones.  With prototypical size at left tackle, four years of experience in a pass-heavy attack at Houston and an outstanding senior bowl performance, he was bound to open some eyes and enter the discussion as a first-round pick.  In just about three weeks, we may find out where the Jets stand on Nagy's evaluation.
Videos
Aaron Rodgers Injury Fallout & Jets/Bills Recap