Jets Draft Florida DE Jabari Zuniga 79th Overall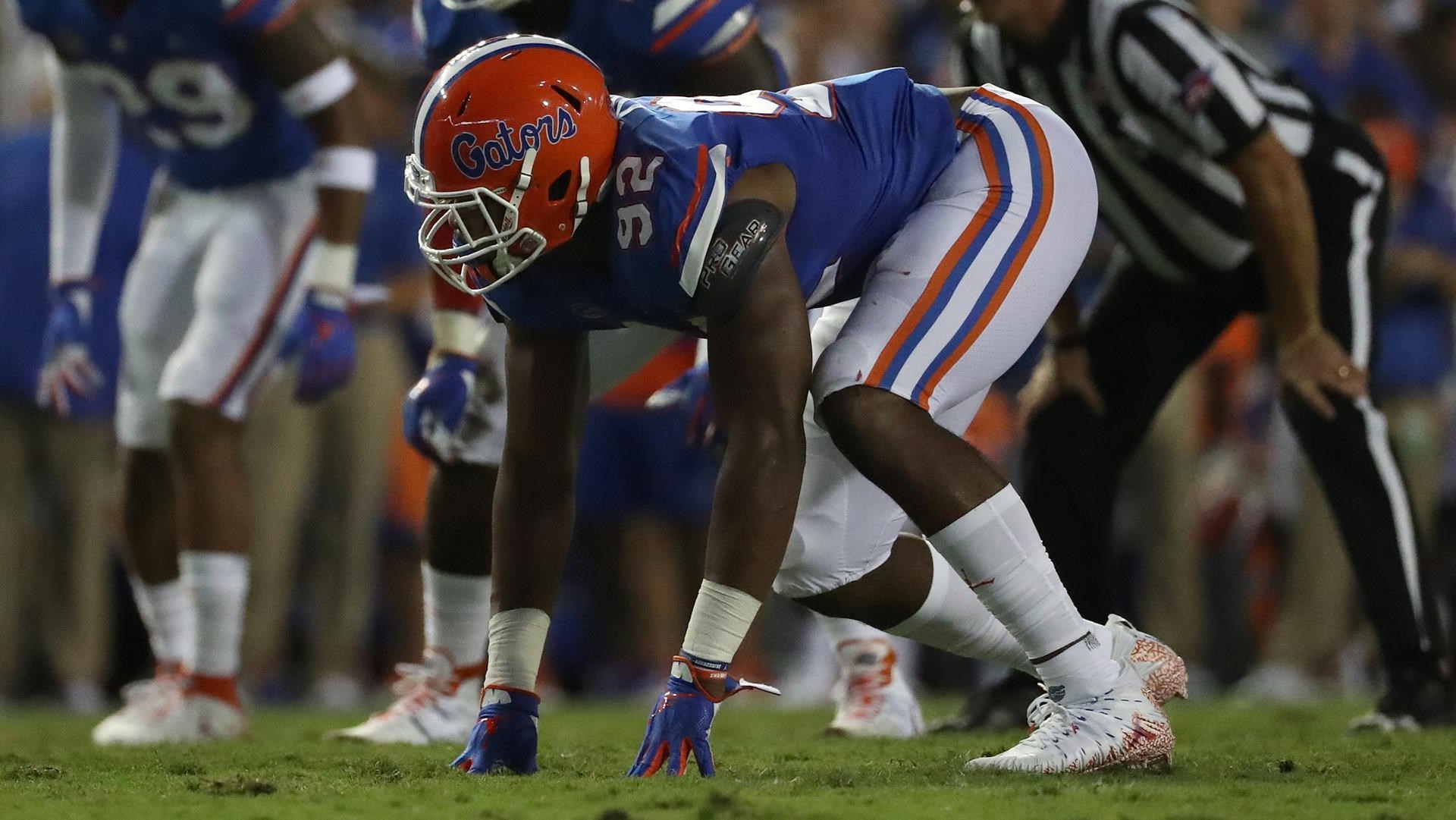 With the 79th overall pick in the 3rd round the NY Jets selected Jabari Zuniga from Florida. He is considered a player who is considered to have a lot of upside after having a disappointing senior season.
The 6'3″, 264lb Zuniga ran a 4.64 at the NFL Combine.
With Zuniga, you either buy into the flashes or you don't. He's an explosive athlete who has been splashing and flashing since his freshman season but failed to fully reach the promise his traits and explosiveness implied. A monstrous start to 2019 was truncated due to a high ankle sprain. He's disruptive in the gaps but is not stout enough at the point of attack. He has edge-rushing ability but could find stardom as a reduced rusher in sub-packages, where he's craftier and more capable of exploiting athletic mismatches. His boogeyman qualities could spring themselves upon unsuspecting offenses relatively early in his career, but his grade is based on projection over production.
Here is his scouting profile from NFL.com.
Strengths
Long-limbed, athletic frame with chiseled upper body
Looks the part of an NFL "dude." Played at a variety of spots up and down the line
Flashes playmaking talent on the other side of the line
Able to ravage gaps with exciting snap quickness
Rangy, fast and long to close and corral in pursuit
Displays adequate toughness at four- or five-technique inside
Can slow feet then reignite upfield burst to sneak tackles
Scary potential as interior rusher in sub-packages
Fluid to punch, separate and race past guard's edge
Suddenness has yet to be fully developed and exploited
Weaknesses
Lacks sand in lower body for sturdy base
Gets driven off his spot by power
Has difficulty unhinging from feisty tight ends
Hasn't proven to have definitive positional fit
Speed-to-power rush charge tends to run out of gas
Doesn't get enough hip sink to consistently dip and flatten to QB
Late activation of rush counters turning sacks into pressures
Missed seven games and was never 100 percent after high ankle sprain in Week 3
Below-average awareness and instincts
Videos
New York Jets OTA Presser Takeaways, Aaron Rodgers' Impact and Summer Delusion