Should Jets Prioritize Premium Position With Pick 48?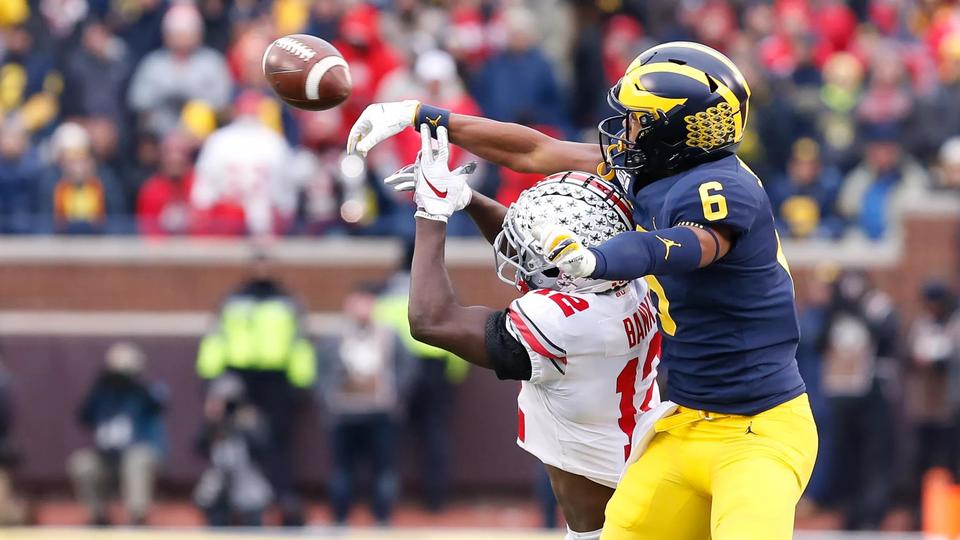 The Jets came away from round 1 of the NFL draft by adding an elite prospect at a premium position in left tackle Mekhi Becton.  While they have a glaring need at wide receiver, should Jets GM Joe Douglas hold off on a pass catcher and try to add another player at a premium position as it looks like there's a chance one could fall to them?
For years the Jets have been without a truly dominant left tackle or edge rusher, and the cornerback spot has some promise but plenty of question marks.  And while interior offensive line isn't considered a premium position, it would be silly to rule it out given Douglas' background and the players at that spot that could be available at 48.  Let's take a look at what Douglas may be looking at in round 2.
Edge Yatir Gross-Matos, Penn State:  One of the top edge rushers in this class, it's highly unlikely he'll be there at 48, but it was also unlikely he'd make it out of round one and somebody is going to fall.  If Gross-Matos makes it to 48, he could be the type of player that forces them to kick the can down the road at receiver.
CB Jaylon Johnson, Utah: A very good corner out of Utah, Johnson would be an immediate starter at cornerback and is actually projected to the Jets in Bleacher Report's updated 3-round mock after last night's first round.
OT Lucas Niang, TCU: Technically not a "premium" position as a RT, but that side of the line is becoming just as important as the left side as pass rushers are moved all over the field at this point.  Could the Jets grab bookend mauling tackles by getting Niang to play opposite Mekhi Becton?  A road grader on the right, Niang's addition wouldn't be sexy, but it would set the Jets up for years to come up front.
Edge Josh Uche, Michigan: Another possible option off the edge, Uche is one of the few quality options in a class that lacks top pass rushers.  While he's nowhere near the player Chase Young is, he's still a player that many view as a second-round talent that would likely give the Jets their best pass rusher in years.
CB Trevon Diggs, Alabama: With only one running back chose in round one, there are those who feel there's a run no backs coming early in round two.  Should that happen, Diggs is another player who could fall to the Jets at 48.  A high-level player at a premium program, Diggs is likely another player who could win a starting job for the Jets out of the gate.
These are high-level players at premium positions, and we'll find out later tonight if Joe Douglas is tempted by the value, or if he keeps building his O-line with a player along the lines of guard Robert Hunt, or grabs a receiver such as Notre Dame's Chase Claypool or USC's Michael Pittman.
Stay tuned, Jets fans!
Videos
Aaron Rodgers Injury Fallout & Jets/Bills Recap