Jets Go RB; Select La'Mical Perine from Florida at #120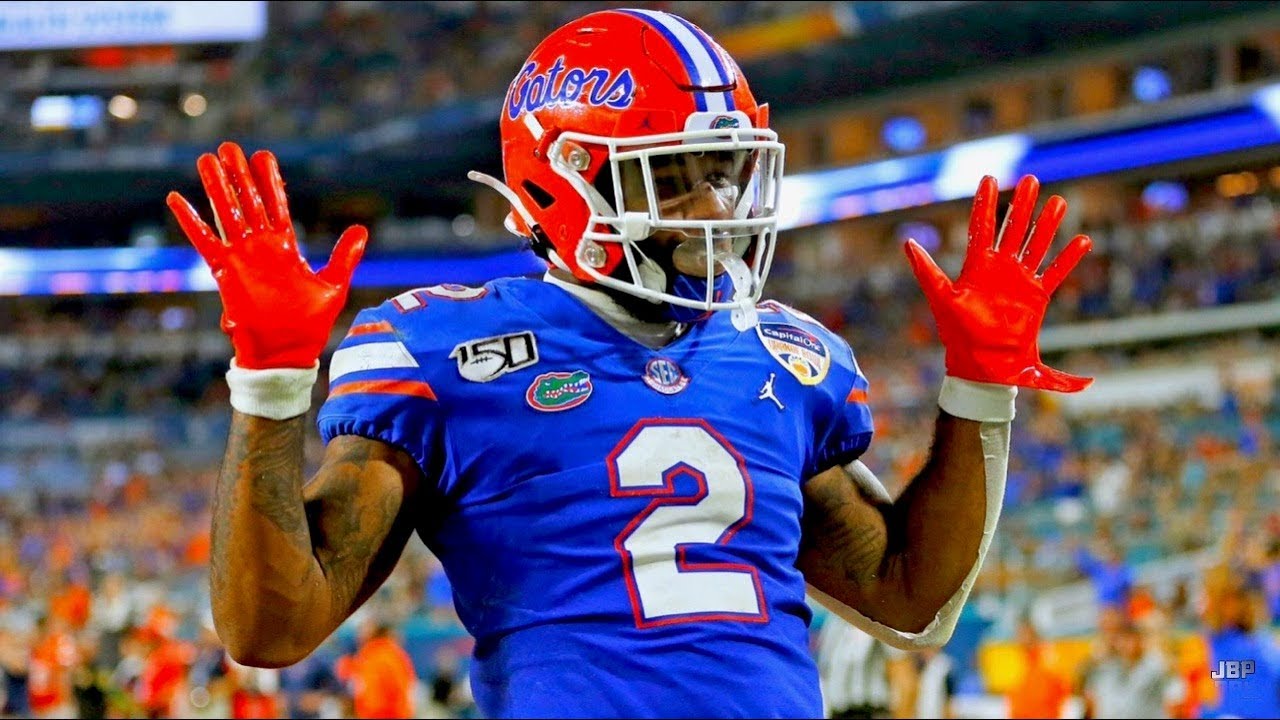 With their first pick on day three, the NY Jets have selected La'Mical Perine a running back from Florida. Here is some more information on the newest Jets who stands at 5'11, 216 lbs.
Perine grew up in Mobile, AL, and after a productive scholastic career at Theodore HS, he declined an offer to play at Alabama to go to Florida. There, he proceeded to put up productive numbers for four seasons.
He became the starter as a sophomore in 2017 and led Florida with 562 rushing yards and 8 touchdowns. He increased that to another team-leading 826 rush yards (6.2 yards/carry) and 7 TDs. Last year as a senior team captain, in 13 starts, he totaled 676 rush yards (5.1 average) and 6 TDs and added a career-high 40 catches for 262 yards and 5 more TDs.
Here is Perine's offical scouting report from NFL.com.
Overview
Backup-caliber running back who fails to dazzle in any particular area, but who does enough of what's asked of him and has the character traits to become a dependable pro. He's most skilled in the early stages of the run, where his sticky feet and quick eyes help him find his initial rush tracks, but his lack of burst and second-level creativity make him more of a grinder than a playmaker. He has the play traits to compete for a backup role in a one-cut scheme, and his special teams experience improves his chances.
Strengths
Prototypical size of today's NFL running back
High-character, hard worker on and off the field
Gets behind the wheel and patiently steers lead blockers into their targets
Plays with decisive eyes and sticky feet for sharp gather and cut
Foot twitch to bound back and forth around early penetration
Understands the physical nature of his job
Low center of gravity allows for additional balance to defeat arm tackles
Intuitive near goal line with ability to spot routes to pay dirt
Experience as core special-teams player in 2018
Rarely drops it as pass-catcher and has potential to get better as blocker
Weaknesses
Tends to run with monotonous tempo, allowing linebackers to find him
Lacks desired burst to accelerate both inside and outside
Early shake tends to dissipate once he hits second level
Drops head and plows forward prematurely rather than re-setting rush path at times
Takes on excessive amount of contact for his carry total
Still training eyes to recognize protection duties
Needs more technique work before he can be trusted to protect his quarterback
Videos
Aaron Rodgers Injury Fallout & Jets/Bills Recap