The Joe Douglas Playbook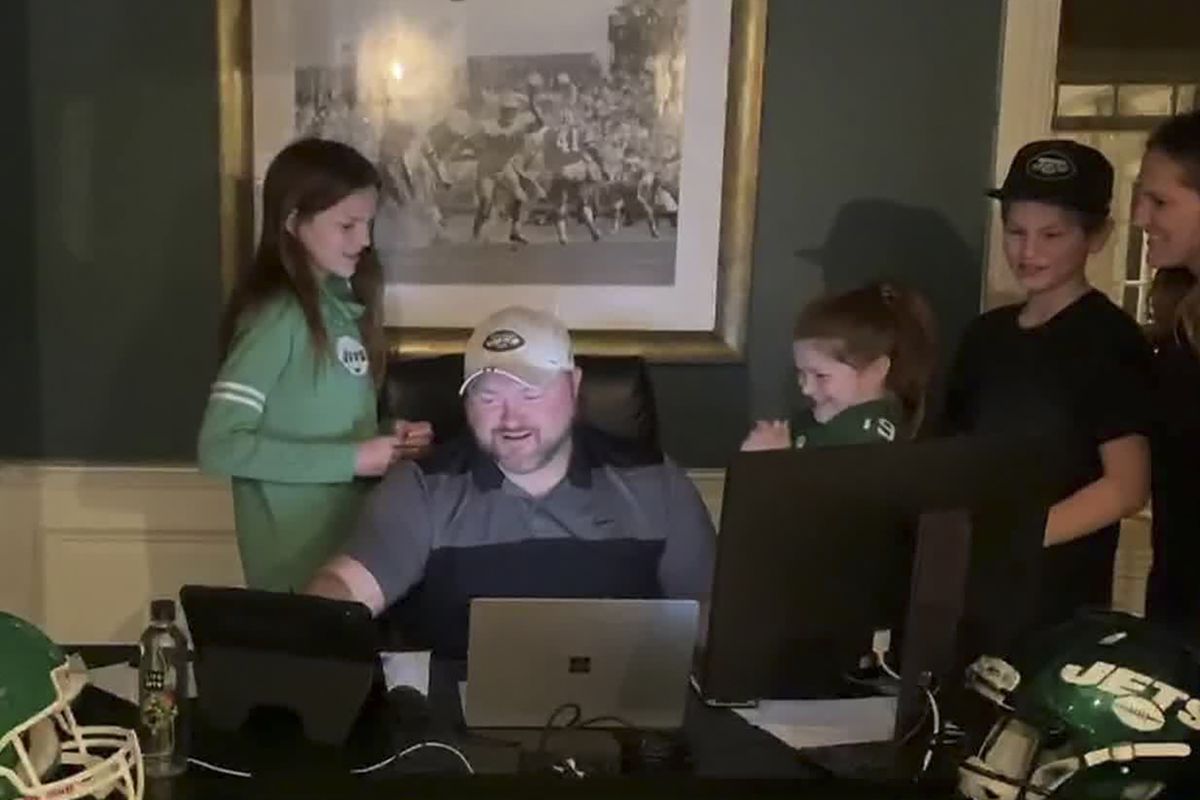 Here is a post from our forums, which are on fire by the way. We set a record on Thursday for the most posts ever and then broke it on Friday. So many knowledgeable Jets fans and here is an example of a great post. The Joe Douglas playbook by jetstream23.
This is the Joe D playbook! Lots of GOOD instead of a couple GREAT

By jetstream23

Quantity > Quality in Year 1 of his rebuild.  There's a theme here.  It started in free agency and now it continues into the draft.  Did they break the bank in free agency on Conklin or Glasgow for the offensive line? How about Dante Fowler at Edge or Byron Jones at cornerback  Nope.

Joe said, "I'll take Brian Poole for $5M.  Give me Greg Van Roten for $3.5M.  Oh, CB….how about Pierre Desir for $3.75M.  Edge…I'll bring back Jordan Jenkins for $5M."

It's the same thing the draft.  He immediately addresses the two biggest needs on offense with LT (Becton) and WR (Mims).  Now, it's #TradeDownCity.  Joe doesn't want 2 or 3 great players.  He wants 7 good ones.  This is a bottoms-up roster rebuild.  This is fiscal management in picking his horse at Safety (Extend Jamal (probably), replace Marcus Maye with Davis in Round 3) after Maccagnan inexplicably drafted back-to-back Safeties (a decision that cost $13M last year for Le'Veon Bell because Macc left Dalvin Cook on the board for Maye 3 years ago).

And now we see Joe Douglas turn the most important 3rd Round the Jets have had in years into a loaded 4th Round. Tune it up on Saturday!  Joe is coming in hot at 120, 125, and 129 on Saturday for the most important 4th round the Jets have had in a decade. CB, OG, WR, TE? Who knows but there are lots of interesting names out there at all those positions. Who have the Jets taken in Round 4 in previous years?  How about guys like TE Chris Herndon, RB Bilal Powell, WR/KR Brad Smith, S Kerry Rhodes, WR Jerricho Cotchery and LT Jason Fabini.

Joe got his left tackle without trading up in Round 1.  He got his wide receiver while trading down in Round 2.  I'm trusting this guy to unlock value in the Draft so far.  He seems to know how to get the guys he wants in the spots he wants to get them.  Ya Gotta Believe!

See ya on Saturday!
Videos
Aaron Rodgers Injury Fallout & Jets/Bills Recap