Home Run for Joe Douglas? Grading Gang Green's Draft From top to Bottom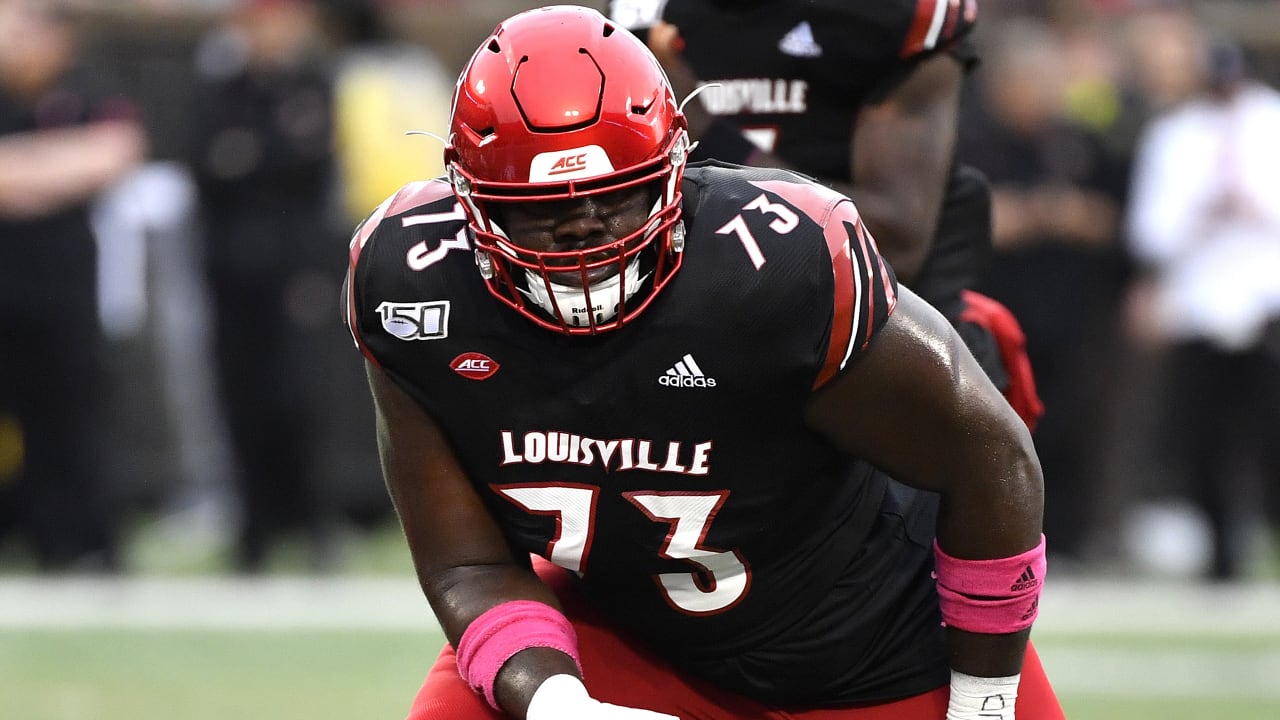 In terms of how useful draft grades are in the days immediately following the draft, it's level of worthlessness is right up there with mock drafts, a Jets second round pick over the past decade or Le'Veon Bell in Adam Gase's offense.  That being said, most fans love an immediate snapshot of their favorite team's newest toys.  With that in mind, here's how we see Joe Douglas' first draft class at the helm of the Jets.
LT Mehki Becton (1:11)
This was a pick that had to be made and Douglas nailed it.  There was some back and forth banter among Jets fans as to whether or not the pick would be a wide receiver or a tackle but the writing was always on the wall.  Douglas was going to make Sam Darnold's health and well-being his top priority while passing on a receiver.  Becton is a mountain of a man at 6′ 7" 365lbs and while not seen as the top tackle in the draft today, he does have the highest upside.  Grade: A
WR Denzel Mims (2:59)
Mims needs some work as a guy who came out of an offense that put heavy emphasis on attacking vertically, but after showing an expanded route tree at the Senior Bowl, Mims was viewed as a first-round talent.  As it turned out, he fell to the Jets at 48 before Gang Green traded out of the spot only to fall to them again at 59. Passing once, adding more picks and getting Mims in the end will bump the grade up that much more and with very little in the cupboard at wide receiver, this was a must.  Grade: A+
DB Ashtyn Davis (3:68)
This is a tough one to call.  Davis is a guy who can play multiple spots in the secondary and if he contributes at cornerback, it increases the value of the pick a great deal.  Passing on Zach Baun, a likely day 1 starter, could come back to haunt the Jets on this one, but if Gregg Williams has a role envisioned for Davis, the pick could pay off quite nicely.  Lots of unknowns that prevent Davis' selection from getting a high grade.  Grade: C
Edge Jabari Zuniga (3:79)
Full disclosure.  Given the fact that Zuniga missed so much of last season due to injury, we saw less of him than any other player the Jets drafted so we had to watch a few of his games on draft night to draw any conclusions.  What showed up on film was a disruptive player with good burst and violent hands.  In watching several games we didn't see Zuinga stand up once, which came as somewhat of a surprise as Gregg Williams likes a bit more versatility.  What doesn't come as a surprise was that the Jets targeted Zuniga to try to get to the QB.  The tools are there to be a good one.  Grade: C+
RB La'Mical Perine (4:120)
With so little proven talent behind Le'Veon Bell, there was always a chance the Jets would add a running back and Perine was it.  With so many other needs and plenty of talent still on the board, we didn't love this pick.  Perine has the ability to be a very good player, but the Jets probably could have grabbed a number two back later on in the draft while finding a more meaningful contributor.  There was also hope that if the Jets added a back, it would be a burner to give the Jets a bit more firepower on offense.  That's not Perine's game.  Grade: D+
QB James Morgan (4:125)
Anoher opportunity to grab a potential impact player passed on by Douglas and the Jets.  We had Morgan mocked to the Jets at 158 in our draft 3.0 on JetNation radio, and we wondered if even that was a bit early.  There could be two things at play here, though.  First off is that Adam Gase likely wanted his own young QB to groom as an offensive minded head coach, and the fact that the Patriots had shown some interest in Morgan.  While he loves to let it  rip and throw the ball deep down the field, on watching Morgan play quite a bit, we saw far too many underthrown balls for our liking.  His 58% completion percentage was a significant drop from his 65% the previous season.  We'll have some idea in time which was the closer version of what Morgan really is.  Grade: D
OL Cameron Clark (4:129)
Back to back plays here from @CharlotteFTBL LT Cameron Clark (71) vs Clemson 💪. Physical dude who was still going all out when this game was a blowout in 4th qtr. Likely move inside in the NFL but not a bad project pick in later rounds. pic.twitter.com/ytmIUJCRkT

— Glenn Naughton (@AceFan23) April 12, 2020
This could turn out to be one of the better value picks in this class.  We were on the Clark train after watching his performance against Clemson and this is right about where we liked him in the round 4-5 range.  Clark is a high-effort lineman with a mean streak to go with it.  He'll likely move from tackle to guard as a pro, but is a player we see as a future starter.  Grade: B
CB Bryce Hall (5:158)
While it's too early to say for sure, it certainly looks as if the Jets got great value in taking injured cornerback Bless Austin on day 3 last season, the Jets take another swing at it by taking Hall with the 158th pick.  Viewed by most as a 1st or 2nd round pick, Hall saw his stock plummet as a result of an ankle injury last season.  Hall has since been medically cleared and is currently working on his range of motion.  Finding a possible future CB1 this late in the draft was something the Jets just couldn't pass up.  Hard pick not to love. Grade: A
P Braden Mann (5:191)
Having only drafted one receiver up to this point we didn't imagine the Jets would pass once again but they did.  With James Proche, Quez Watkins and Isaiah Hodgins staring the Jets in the face, we were sure they would add another pass catcher but they opted instead for a punter.  Mann was clearly the best in the class, but for our money, we would have preferred the Jets go in another direction based on need and the value that was still on the board. Make no mistake though, Mann can flip the field and could be the best punter the Jets have had in quite some time. Grade: C-
In all, the Jets added a pair of likely day 1 starters in Becton and Mims with several other players who will likely earn starting roles somewhere down the line in Davis, Perine, Clark and Hall.
Trade for Colts CB Quincy Wilson (6:211)
Teams don't tend to give starting cornerbacks away quality cornerbacks for sixth-round draft choices but Joe Douglas probably leaned on personnel man Rex Hogan who was with the Colts last year in making this deal.  A second-round choice just a couple of years ago, Wilson is a low-risk/high-reward trade.
Overall Grade: B
Videos
Aaron Rodgers Injury Fallout & Jets/Bills Recap