Five Under-the-Radar Players to Watch as Jets Continue to Build 2020 Roster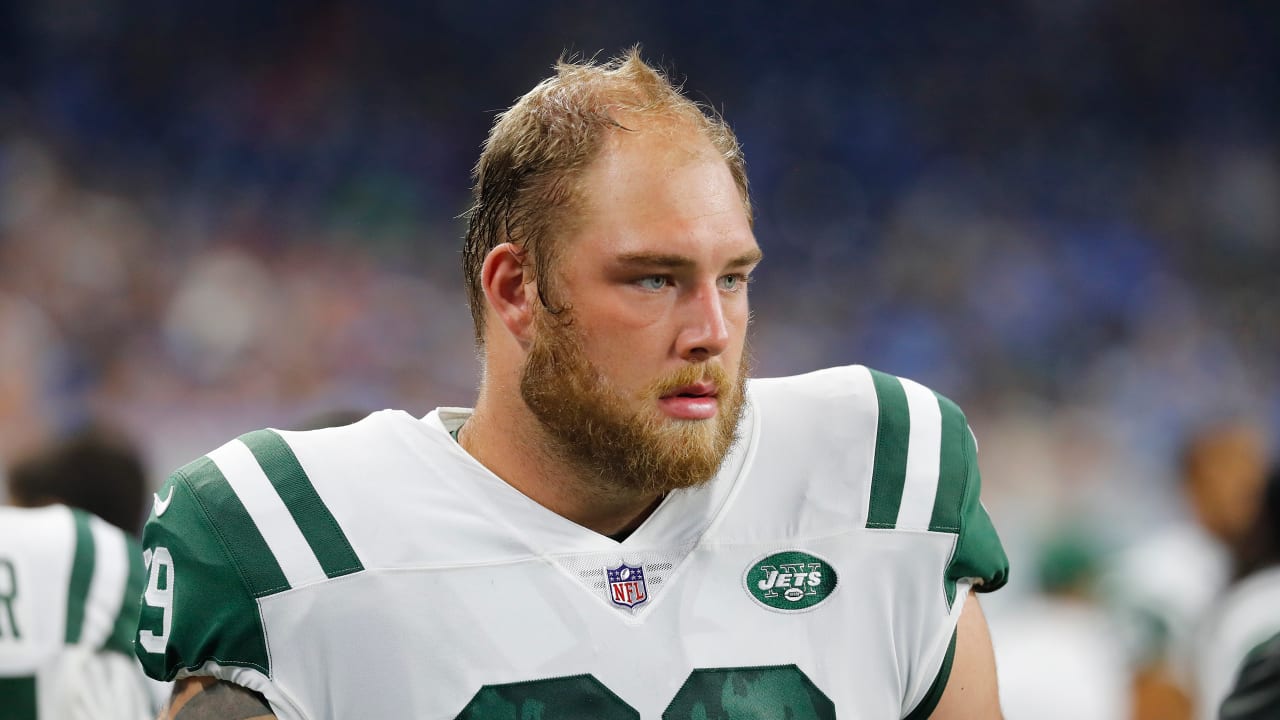 With all of the pomp and circumstance that comes with the NFL draft and the "etched in stone" players on the 55-man roster, we sometimes lose sight of the bottom-of-the-roster guys who didn't see action during the previous season but were retained by their team or added by another on a future contract.  Who are a  few players who may not be getting much press but could stick with the Jets in 2020?  Let's take a look.
DL John Franklin-Myers: Franklin-Myers spent last season on the shelf with an injury but was brought back on a future contract after joining the Jets prior to the start of last season.  He flashed as a rotational player with the Packers but was surprisingly let go by Green Bay after just one season.  For those who keep track of these types of things, Franklin-Myers graded out in 99th, 96th, 86th and and 85th percentile for 40-yd dash, speed score, Burst score and agility score respectively according to playerprofiler.com.  One concern that jumps out on film with Franklin-Myers is his get-off.  While he's an explosive athlete, he negates it by often being the last man to fire out after the snap.  If he can improve in that area, he'll be a player.
LB BJ Bello: With such a crowded inside linebacker group and several bigger names than Bello on the roster, one might cast him aside as a camp body, but we see it differently.  Bello was one of the Jets top performers on special teams last season and looks to have quite a bit of versatility.  For a player who has so few NFL snaps and played at a small school it's tough to find extensive film on Bello.  Even still, with what we were able to find, Bello played ILB, OLB and was even asked to cover receivers out of the slot in college.  He's an athletic player who Gregg Williams brought with him after having him with the Browns and Bello could find a way to hang around once again.
OG Ben Braden: An undrafted free agent from the Mike Maccagnan era out of Michigan, Braden is on a team in desperate need of depth on the offensive line and that's where he'd end up if he sticks.  After being let go by the Jets during the 2019 season, Joe Douglas and company decided to bring him back after he was let go by the Packers and then signed him to a future contract.  More of a run blocker than a pass blocker, Braden is physically limited but has enough tools to hang around and possibly compete for playing time on a team that could be auditioning several players at guard this year.
WR Jeff Smith: Smith has a few things going for him as the offseason moves forward.  First off, the Jets have no proven receivers on the roster outside of Jameson Crowder.  Sure, Breshad Perriman and Denzel Mims are locks to make the roster, but beyond that there should be plenty of open competition.  Smith is also a blazer as he has been clocked in the sub 4.4 range in the past.  As a former college quarterback, Smith also offers possibility of a gadget player that nobody else on the roster can boast.
QB Mike White: Unless another veteran is added, White should be battling David Fales for the number two job behind Sam Darnold.  A former fifth-round pick of the Dallas Cowboys in 2018, White posted some eye-popping numbers at Western Kentucky and showed the ability to attack defenses at all three levels.  If White gets a fair shake in training camp, he'd be our pick to beat out Fales with James Morgan getting the QB3 spot.
Videos
NY Jets Phase 3 OTAs, Expectations and a Minor Calf Tweak with Greg Renoff