Former College Coach Compares Becton to Pair of Elite Tackles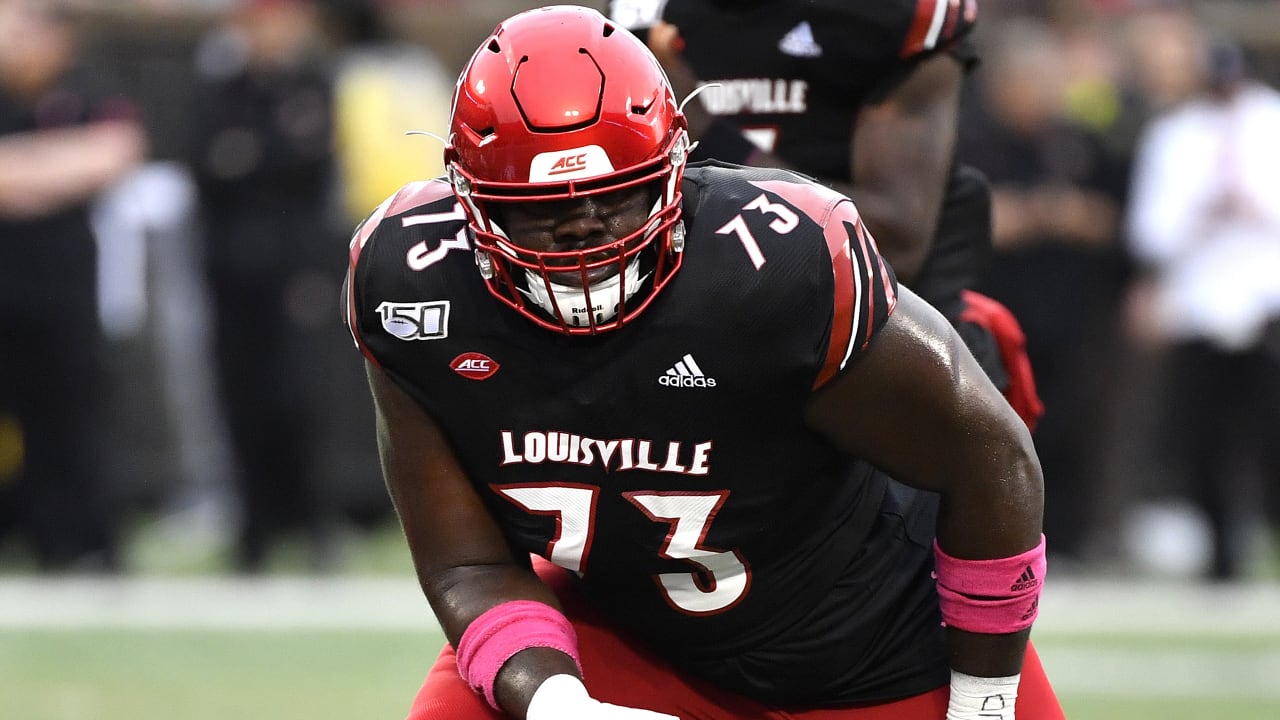 What NFL fan doesn't like picking apart their team's most recent draft class to come up with their own "comps" in trying to figure out which current or former player reminds them of members of the newest class?
In the case of Mekhi Becton, observers have compared him to former Ravens Hall-of-Famer Johnathan Ogden, which would have Jets fans doing backflips, but Kristian Dyer of Sports Illustrated recently reported on Becton's former college coach, Bobby Petrino and who he feels Becton reminds him of.
Having spent time coaching the Jaguars in Jacksonville, Petrino said Becton is a combination of two elite tackles he worked with back then in Tony Boselli and Leon Searcy:
"When I coached at the Jacksonville Jaguars, we had Tony Boselli on one side and Leon Searcy on the other side," Petrino said. "Mekhi is a combination of the two – long, athletic and powerful."
The comparison from Petrino carries a bit more weight than most as he worked up close with all three players mentioned.  Jets fans can only hope Petrino is proven right over time.
For more on the interview with Dyer and Petrino, click here.
Videos
Aaron Rodgers Injury Fallout & Jets/Bills Recap