How Jets Rookie Safety can Increase Impact and Value of Jamal Adams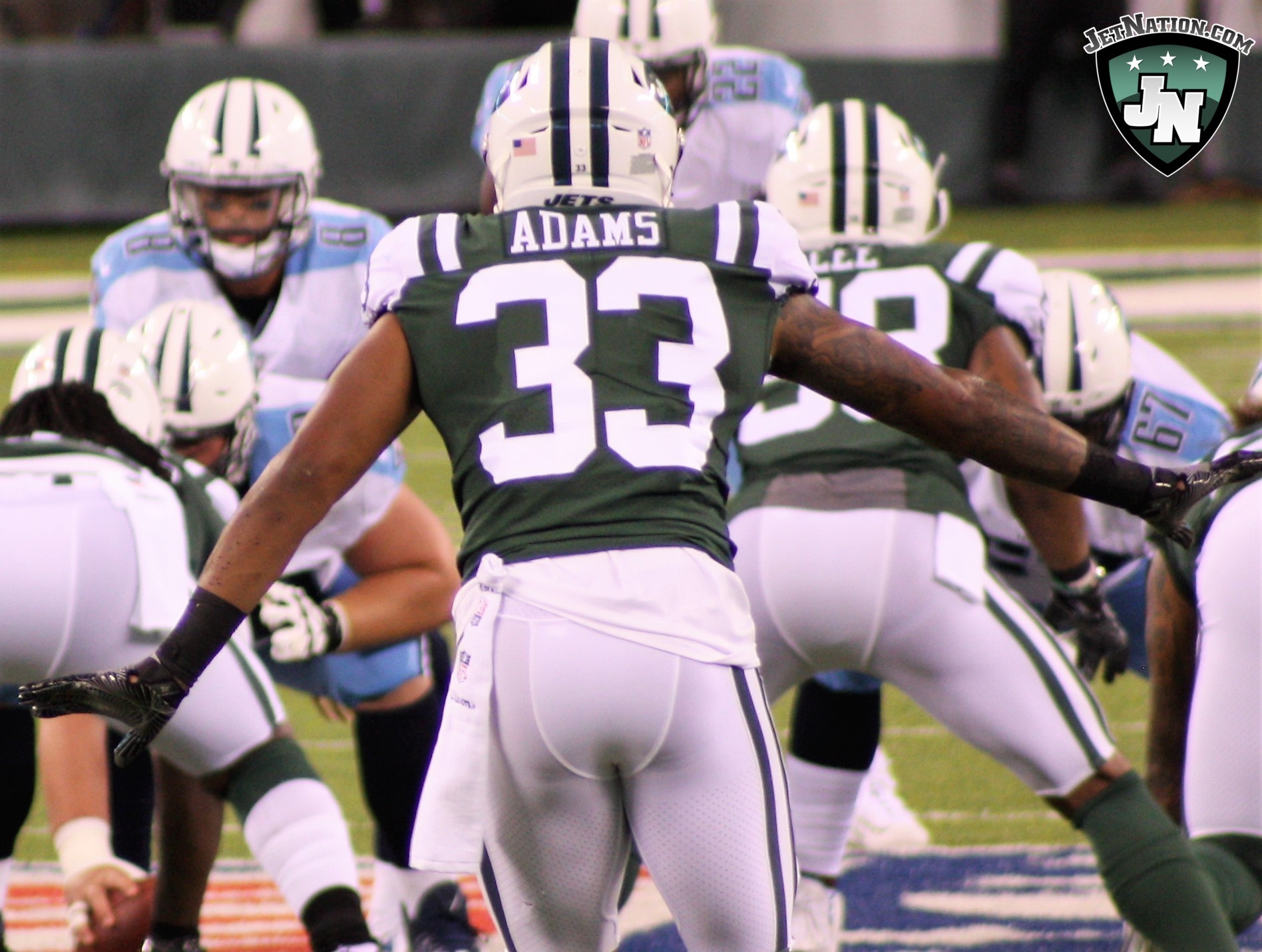 We hear it all the time from fan bases across the NFL.  "Teams should put their players in the best position to succeed".  It seems like a fairly logical suggestion, but sadly we don't see it as often as we should.  Jets fans have to look no further than their team's own failure to maximize the ability of running back Le'Veon Bell just last season.
However, with the arrival of rookie safety Ashtyn Davis, it's on the other side of the ball where the Jets may stand to get one of their best players to produce at an even higher level in safety Jamal Adams.
Having been named an All-Pro in 2019 after making it as an alternate in 2018, Adams has cemented himself as one of the league's top defenders, but could stand to raise his profile even more if Davis is as good as advertised.  The folks at Pro Football Focus listed Davis, an athletic freak, as a first-round talent.
Have any comments on this or anything else related to Jets football?  Click here to log in and join our forums.
New Jets safety Ashtyn Davis projects as a top-flight deep safety with plus slot coverage capabilities, as well.

Davis still needs to improve his instincts/processing, but his range on the back end is up there with the best in this class — dude can fly.pic.twitter.com/Aj9ybAAUiO

— Austin Gayle (@PFF_AustinGayle) April 25, 2020
Davis' elite athletic traits allow him to cover tons of ground in the secondary while having a nose for the ball when coming downhill.  But it's that ability to cover, that if it should translate at the pro level, should be reason enough to put Jamal Adams in the spot where he has the biggest impact which is of course around the line of scrimmage.
This isn't to say Adams can't' cover, because he certainly can.  However, Adams doesn't have nearly the impact as a cover man that he does as a blitzer or in run support.  In fact, in three pro seasons, Adams has dropped back in coverage 1,688 times according to PFF.  That has resulted in 2 interceptions, one of which was a garbage time pick-six against Patriots backup Jarrett Stidham who was making his NFL debut.
Of course there's more to being in coverage than coming away with interceptions, but in terms of being a difference maker, there is no argument to be made, or not a sane one anyway, that says Adams doesn't have a much bigger impact in the box.  Once defensive coordinator Gregg Williams began asking Adams to do more up front this season, he began making more plays.
In fact, leading up to their week 9 meeting against the New York Giants, Adams had picked up 8 quarterback pressures and one sack on the season.  From week 10-17, even having missed two full games after playing on a bum ankle in week 13, Adams picked up 17 quarterback pressures and  5.5 sacks.
Even with that being an unrealistic pace to keep over the course of a season, Adams' dominance against the run game may not be as he has logged 28 tackles for lass through his first three seasons, his career best coming last season when he picked up 10 TFL's despite a career low 14 games.
Of course adding Davis to the defensive mix along with Adams would make it necessary to remove another defender from that package which shouldn't be a problem for Gregg Williams given the versatility of both Davis and Adams who are free to line up in the slot, the boundary or at safety or even along the edge or inside linebacker in Adams' case.
If like many players before him, Davis is slow to adjust to the pro game (if at all), it becomes a moot point.  But a strong start out of the gate for Davis could mean more time on the field for him with more splash plays from Adams.  Both of which would be welcome sights for Joe Douglas and company.
Videos
New York Jets OTA Presser Takeaways, Aaron Rodgers' Impact and Summer Delusion