Did Jets Overpay for Free Agent Lineman?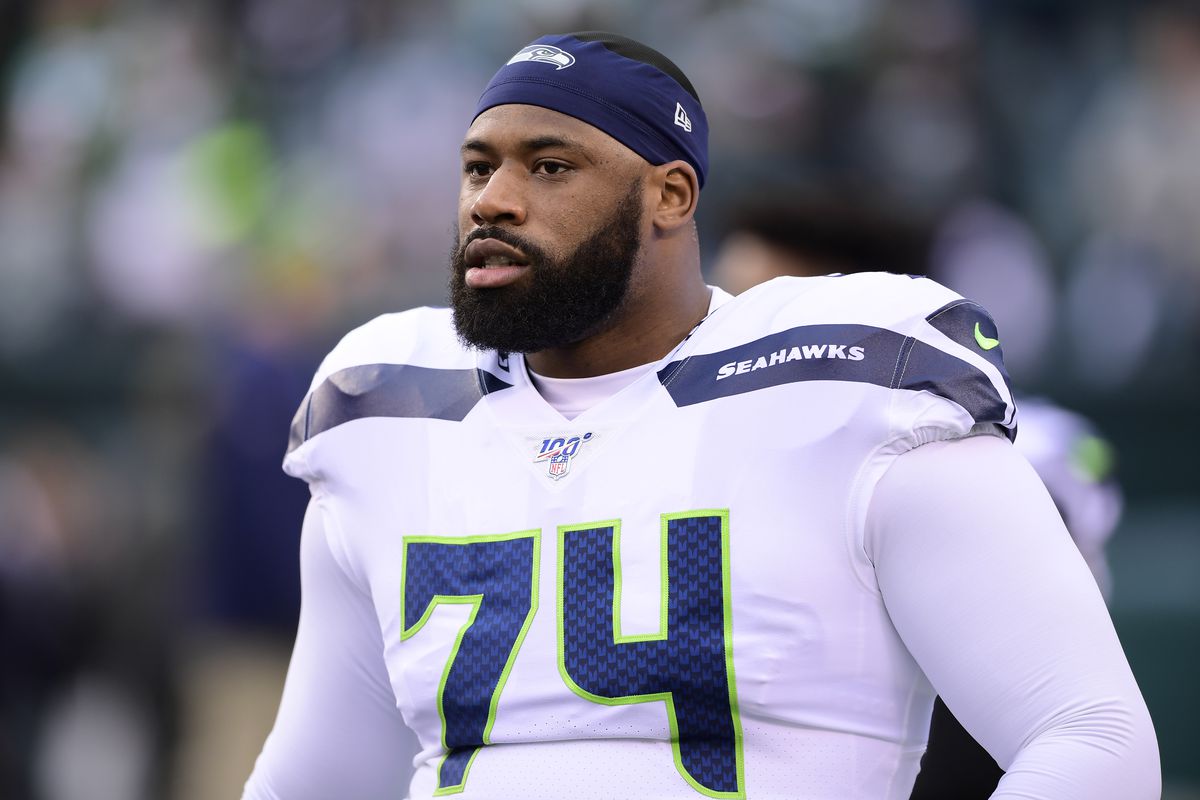 Right now if you're a New York Jets fan, there's plenty of reason to expect a better product as the 2020 season approaches due largely to having a re-built offensive line.  The Jets have a new left tackle in Mekhi Becton, a new center in Connor McGovern and lots of competition at right guard (Brian Winters, Greg Van Roten, Cameron Clark) and right tackle (Chuma Edoga, George Fant, Clark).
There are plenty of options but also several questions for those who should be battling it out on the right side of the line, but there's one in particular that stands out above the others.  Is George Fant a legitimate starting offensive lineman or will he end up being an overpriced backup?
Fant comes with a fairly hefty $7.2 million cap hit which may not sound like much for a starting tackle, but a starting tackle is something Fant hasn't been for a couple of years, when he last did it regularly he was among the worst in the NFL according to Pro Football Focus.
In 2016, Fant played a career high 664 snaps, earning an overall grade of 47.2 from PFF, placing him 60th out of 62 tackles who played at least 650 snaps that year.  On our own film review of Fant from a couple of seasons ago, the 2016 version was often caught off-balance and looked out of place.
Since that time, Fant has been a part time starter who rarely plays all of his team's snaps.  A quick glance at his stat line shows that Fant started 7 games in 2019 for the Seahawks.  In all reality, several of those were the result of being on the field as an extra blocker on the team's first offensive play.  Of those 7 starts, Fant played every snap just 3 times in 2019 and only once in 2018 despite also being listed as having started seven games.
Fant in the run game. Think Le'Veon Bell would welcome this? pic.twitter.com/KizyhLw55x

— Glenn Naughton (@AceFan23) May 13, 2020
If there's one positive to take from Fant's 2019 it would undoubtedly be his week 17 performance against the San Francisco 49ers when he neutralized one of the best pass rushers in the NFL in Nick Bosa.  This was one of the few weeks that saw Fant play every snap and he held up well enough that you have to wonder if it was that single contest that earned him a big pay day.
Have to wonder how much this one game led to George Fant getting paid. Started at LT for Seattle against SF and neutralized Nick Bosa and others. Very strong showing. pic.twitter.com/sH1hu3XMGz

— Glenn Naughton (@AceFan23) May 13, 2020
On the downside, Fant struggled the following week in the playoffs in a win against the Philadelphia Eagles before playing just seven snaps the following week against the Packers.
His off-the-charts agility and salary probably make him a lock to start, but should Fant have a difficult time winning and keeping a starting job for the Jets in 2020, they'll be looking at carrying a backup player with a starter's salary.  Here's to hoping the Jets get something closer to the Fant that showed up versus Bosa in place of the one that was benched two weeks later.
Videos
New York Jets OTA Presser Takeaways, Aaron Rodgers' Impact and Summer Delusion