No Reason for Jets to Cave to Adams Desires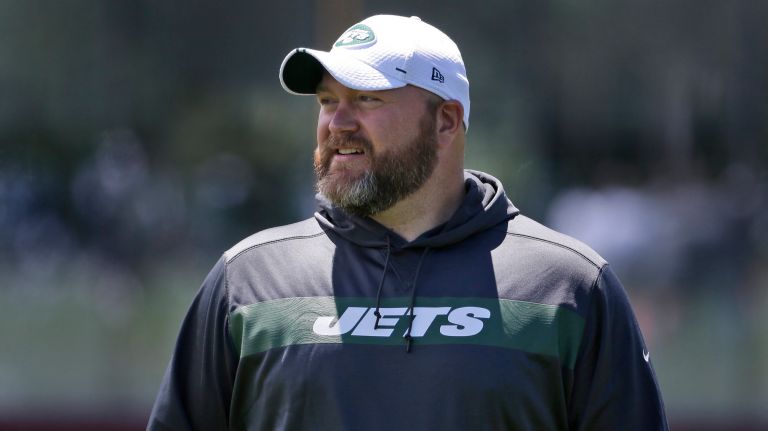 It's been one of the worst kept secrets in the NFL, but now Jets safety Jamal Adams confirmed it for those who have had their heads buried in the sand for several months now, and more specifically since the NFL trade deadline.
"Hey, you coming to Dallas?"

Jamal Adams: "I'm trying, bro."

(via @JaksonVelasquez)pic.twitter.com/OsSrNsHbXN

— NFL Update (@MySportsUpdate) June 22, 2020
In a video posted by an NFL fan yesterday, Adams could be heard replying "Hey man, I'm trying bro" when asked if he was going to be heading to Dallas to play for Jerry Jones and the Cowboys.  While the video has a "staged" feel to it, there's no way of knowing for sure, but that's an entirely different conversation.
Adams' desire to be a Cowboy was first broadcast this past season when a deal to Dallas was rumored through the media before Adams' friend Ryan Clark appeared on ESPN to say that the Texas native would like to head home to play for the Cowboys.
ESPN's Ryan Clark said Jets' S Jamal Adams would like to go home to Texas and play for the Cowboys.

— Adam Schefter (@AdamSchefter) October 29, 2019
After allowing Clark to speak on his behalf, Adams refused to speak with GM Joe Douglas and head coach Adam Gase himself.  Addressing the media the following week, Adams said he had only spoken to owner Christopher Johnson because Johnson was somebody he could trust, a slap in the fact to both Douglas and Gase.
Since that time, Douglas has remained consistent in saying his goal is to get Adams signed to a long-term contract to keep with the Jets "for life", but Adams wasn't done trying to make his way to Dallas.
An All-Pro player who is an All-World tweeter, Adams has used his social media platforms not to talk Jets football or engage with his new teammates this offseason, but instead to congratulate players around the league who landed a big contracts elsewhere such as Texans tackle Laremy Tunsil, Panthers running back Christian McCaffrey and Browns defensive lineman Myles Garrett.
At this point it seems Adams is simply goading Jets fans.  He's aware of their level of interest in his musings on social media and having said nothing about any individual Jets draft picks this off-season, he did take the time recently to praise rookie receiver CeeDee Lamb…of the Dallas Cowboys.
Yeah, little bro is about to SNAP!!! @_CeeDeeThree 🔥 https://t.co/vtBXlCdYKq

— Jamal Adams (@Prez) June 17, 2020
Try as he may, Adams isn't going to be able to force the Jets to send him to the team of his choice and the Jets hold all the cards with Adams having two years remaining on his rookie deal along with the possibility of a franchise tag after that.
If the Jets choose to move Adams, it may be tough to get equal value as teams know how desperate the player is to leave, but Joe Douglas can take this opportunity to stand strong and send a message that he won't have his actions dictated by a single player, meaning a trade to Dallas is about as likely as Adams, the self-anointed "Prez", avoiding the spotlight to negotiate behind closed doors.
Videos
Aaron Rodgers Injury Fallout & Jets/Bills Recap