Media Piling on Gang Green for History With First Round Picks, Conveniently Forget key Details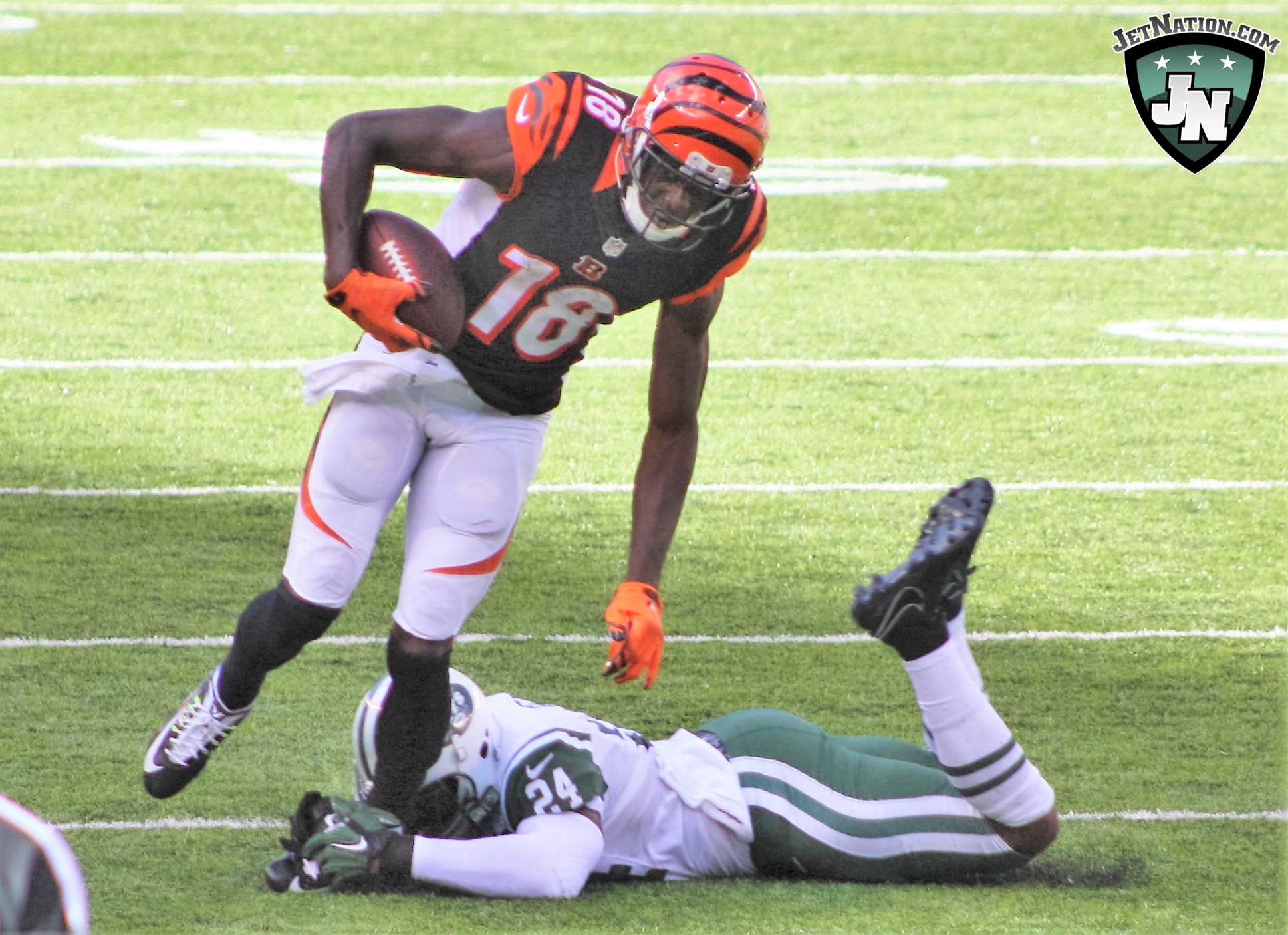 Following the trade of Jamal Adams and a fourth-round draft choice to the Seattle Seahawks in exchange for safety Bradley McDougald along with two first-round picks and a third-round pick, there's a narrative making its way around the twitterverse regarding the Jets and their inability to retain their first round draft choices.
This is actually a fair criticism, but only if you focus on this first round draft choices who were actually worth keeping around. We'll pick this tweet right here to put under the microscope because we've seen it a few times today.
The Jets can't handle star players.

That's a death sentence in the NFL.

They've traded away five of their last nine first-round picks. Why trust them with first-round selections from the Seahawks?

— Marc Sessler (@MarcSessler) July 25, 2020
Marc Sessler of the NFL Network says that the Jets can't handle "star" players because they've traded away five of their last nine first round picks, and then goes on to ask why Joe Douglas and company should be trusted with future first-round picks.  Well, let's lend Mark a hand, shall we?
First and foremost, what in the world does Joe Douglas have to do with the draft picks made by the failed GM's before him?  John Idzik and Mike Maccagnan are long gone.  They're the guys who made the picks he's referencing.  Now that we've cleared that up, let's take a look at the five players the Jets have so foolishly sent packing.
DL Sheldon Richardson: A player who peaked in his second season as a pro when he had 8 sacks, such a star is Richardson that last season in Cleveland was his fourth different team in four years.  He's better known for reckless driving with a gun in his car than he is for playing football.  Good player? Certainly. A star player?  How many star players suit up for four teams in four years?
S Calvin Pryor: One of the worst picks in team history, the Louisville Slacker was shipped off to the Browns before Cleveland cut ties and he landed back in Jacksonville where he was reunited with John Idzik.  He played a grand total of two games with the Jaguars and hasn't been on an NFL field since.  The Jets must truly regret allowing Pryor to get away.  Or maybe not, because if they did, they could sign him off of his couch today.  As is the case with the other 31 teams in the NFL, they have no interest in doing so.
DL Leonard Williams: Williams is a nice player that most teams would be happy to have.  However, he's a good player, and perhaps even an above average player.  However, there's a reason why the Giants didn't give him a long-term deal and that's because this above average player is seeking elite player money.  And as nice a guy he may be, and a solid player to boot, are we really calling Leonard Williams a "star" at this point in his career.  Like Richardson, he peaked in year two when he was a pro bowl alternate.  In fifteen games last season, Wiilliams was almost shut out in the sack department before logging a half sack late in the year.  Star player…right.
LB Darron Lee: Lee took to twitter recently to "expose" the Jets.  For what, we have no idea.  Lee shared with fans the fact that the last tweet he got from former head coach Todd Bowles was a warning to Lee to "watch your back".  Um, if you were fired for being bad at your job, and you had friends who hadn't yet been fired but who was also bad at their job, wouldn't you lend them the courtesy of a heads up?  Lee was a first-round bust who was shipped off the Kansas City Chiefs for a day 3 pick and he rarely saw the field for Andy Reid.  Now, like Pryor, Lee is sitting at home waiting for the phone to ring.  The Jets must be kicking themselves over letting Lee get away.
S Jamal Adams: This was a no brainer.  Adams used his friend Ryan Clark to announce to the football world last year that he wanted to be a Dallas Cowboy.  Since then it's been a steady stream of childlike dramatic tweets from Adams that was capped off with an interview last week that accused Adam Gase of incompetence and GM Joe Douglas of being a liar.  And the Jets were supposed to retain this player?  Spare me.
Rich Cimini of the New York Daily News chimed in a bit later and noted the fact that the Jets have traded each of their last three defensive players to be named All-Pro in John Abraham, Darrelle Revis and Jamal Adams.
The #Jets have had three All-Pro defensive players since 2000. All three got traded.

DE John Abraham — All-Pro in 2001 (traded: '06)
CB Darrelle Revis — All-Pro 09-11 (traded: '13)
S Jamal Adams — All-Pro '19 (traded: '20)

— Rich Cimini (@RichCimini) July 26, 2020
What gets left out is the fact that there were questions regarding Abraham's willingness to play through nagging injuries and the trade for Abraham netted them center Nick Mangold.  A first-round pick who spent his entire career with the team because they signed him to multiple contracts.  Ya' know, that thing the Jets never do with their best players.
Cornerback Darrelle Revis was a rare case that could have been handled better before being traded to the Tampa Bay Buccaneers by John Idzik.  That being said, while the NFL is in fact a business, who can honestly blame the Jets for trading a payer who held out twice in a span of a few years and then threatened a third holdout before the ink was dry on the deal he got for the second holdout?
Then as mentioned above, moving on from Adams was something that had to happen after the player openly ripped the organization.  And as we can clearly see from the list above, retaining talented players has not been a primary issue of concern for the Jets.  It's drafting players who are worth retaining to begin with.
So after Joe Douglas pulled off what will go down as one of the most shocking trades many of us have ever seen in getting two 1's and a 3 for a player who was never going to suit up this season, skeptics are busy pointing to the sins of GM's from many years ago that have absolutely nothing to do with what Joe Douglas did yesterday, today or will do tomorrow. Do better, folks.  Do better.
Videos
Aaron Rodgers Injury Fallout & Jets/Bills Recap