ESPN: CJ Mosley to Opt Out of Season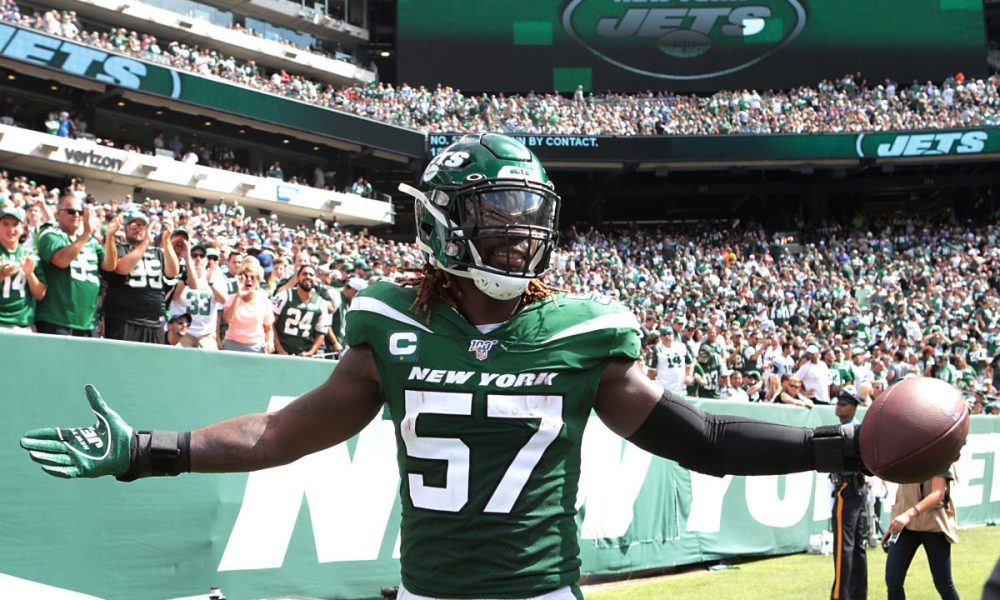 CJ Mosley has opted out of the 2020 season according to Rich Cimini. If 2020 has taught us anything, it is that everyone has to do what they are comfortable with. Staying safe and keeping your family safe is priority # 1. As much as this decision hurts the Jets on the field we have a lot of respect for CJ Mosley doing what he feels is right.
Depth at linebacker was a big issue last year and now the defense has lost their top defensive player.  The decision that Joe Douglas made to keep Avery Williamson on the roster is looking like a very good one.  Having Williamson on the roster along with Neville Hewitt, Blake Cashman and James Burgess will give Gregg Williams some options. Those options are getting tougher though as the team has lost Jamal Adams and CJ Mosley in the last week.
BREAKING: Jets LB CJ Mosley has decided to opt out for 2020 due to family health concerns, sources tell ESPN. #Jets

— Rich Cimini (@RichCimini) August 1, 2020
Jason from Over The Cap gives an update on the salary cap implications.
Mosley was set to count for $17.5 million on the salary cap in 2020. That number consisted of a $6 million base salary, $10 million offseason roster bonus, and $1.5 million in bonus prorations. His new cap charge for this year should be $10 million, which is the cost of his roster bonus. He would be eligible for either a $350K stipend if he is a high risk opt out or a $150K salary advance if he is a voluntary opt out.

Mosley's contract with the Jets will toll meaning the term will now run until 2023 rather than 2022. His cap charge, which was scheduled to be $17.5M next year, will either be $7.5 million or $7.35 million depending on the type of opt out classification. His salary will be fully guaranteed. His cap number in 2022 will now be $17.5 million of which $8 million is guaranteed. His cap in 2023 and 2024 will be $18.5 million.
You have to wonder if a star player like Mosley opting out will have a ripple effect around the league. Be sure to visit our forums to read more about CJ Mosley opting out of the 2020 season.
Videos
Aaron Rodgers Injury Fallout & Jets/Bills Recap