Jets Rewards Program Postponed for the 2020-21 Season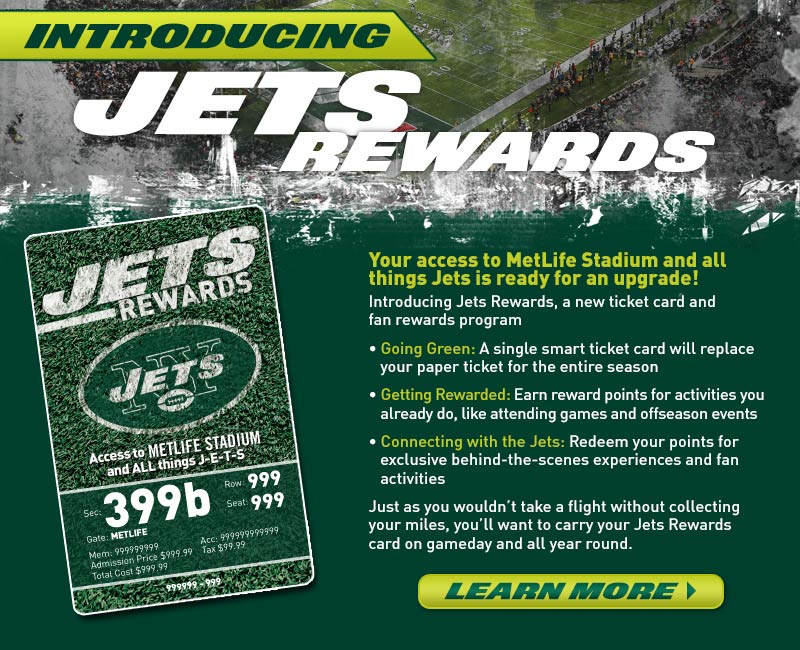 The Jets loyalty program for season ticket holders (Jets Rewards) will not run for the 2020-2021 season. It makes sense, no fans at games that eliminates 90% of the opportunities to earn points. So rather than keep the program alive for the few other rewards opportunities, the Jets have decided to eliminate it this year and bring in back in 2021.
Here is the notice that appears on NYJets.com:
The Jets Rewards program will be postponed for the 2020-21 season.
Stay tuned for important updates regarding a brand new Jets Rewards program, which will launch for the 2021-22 season.
In the meantime, be on the lookout for other great season ticket holders benefits and opportunities for the upcoming season.
If you are looking to access your Jets account, please click here.
Please contact a Jets Service Representative with any questions at 800-469-JETS (5387) or service@newyorkjets.com.
Videos
Aaron Rodgers Injury Fallout & Jets/Bills Recap