NFL Statement on Positive Covid Test; Gase Comments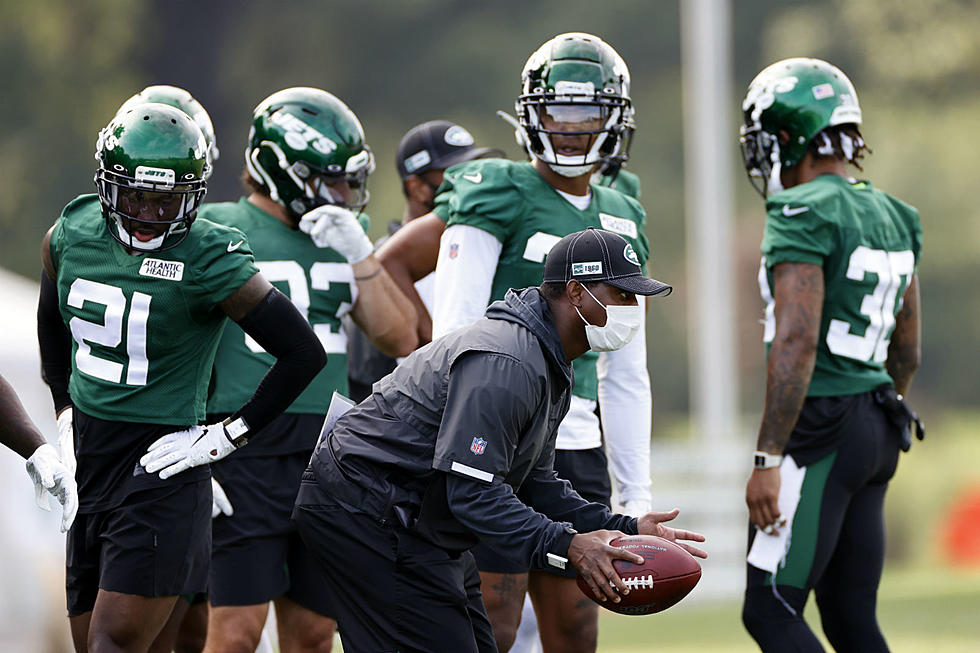 The NFL released a statement about positive covid tests that were taken on Saturday. The statement from the league appears below and Adam Gase was asked to clarify the situation during his press conference on Sunday after practice. The Jets had 10 test come back as false positives and according to ESPN they canceled a walk-through practice Saturday night but returned to the practice field Sunday after the retests came back negative.
NFL Statement on Testing

Saturday's daily COVID testing returned several positives tests from each of the clubs serviced by the same laboratory in New Jersey.  We are working with our testing partner, BioReference, to investigate these results, while the clubs work to confirm or rule out the positive tests.  Clubs are taking immediate precautionary measures as outlined in the NFL-NFLPA's health and safety protocols to include contact tracing, isolation of individuals and temporarily adjusting the schedule, where appropriate.  The other laboratories used for NFL testing have not had similar results.
Rich Cimini, ESPN: A number of teams were affected by the laboratory situation with the COVID tests, which happens to be in New Jersey, so the obvious question, were you guys affected in any way like schedule wise?
Yeah, we had to cancel walkthrough last night. We had just started our squad meeting. I was informed of it. I mean everything happened really fast as far as what was being told us and our guys did a great job as far as getting in touch with the league office, following all the right protocols, making sure that we were doing all the right things. So, our guys really, they jumped on it quick as soon as we found out and I had to cancel the walkthrough last night, our guys were trying to understand what was going on. But they handled everything well, they did a good job of, the guys that were told did a good job of, quarantining themselves or if they went home, making sure that they followed the direction of our doctors and our training staff, which was encouraging to see that our guys reacted the right way. And, we didn't know if we were going to go today until early this morning.
Rich Cimini, ESPN: So other than the walkthrough, was there anything else like virtual meetings affected in any way?
No, because I mean we were already in them; we were in virtual meetings. Like I was told and then they had to start informing players and staff, and we shut the building down after we kind of figured out all the things that were going on. I mean our players weren't here, that kind of worked out for us in that aspect.
Charles McDonald, New York Daily News: How many false positive tests did you guys get back?
We had 10 yesterday.
Andy Vasquez, The Record: What was the process like for you guys to be comfortable enough to come back and practice today? What kind of assurances did you get and what was your level of comfort?
We had negative tests come back. I trust, especially our medical staff, I trust our doctors to give me the right information, tell me what I need to do as far as my part of the job. I'm trying to be very flexible and understanding that hey, what if I would have lost the practice today. How would I have handled that? What do I have to move? That was what I spent most of my night last night trying to figure out was, okay if we lose tomorrow's practice what's our schedule? So, you're putting together a schedule that might not happen. It's not a fun way to go through the night, because you've got all this stuff already prepared, but you're just trying to figure out what's the next steps and you're almost sitting there going, '10 people is a lot, and it could affect more.' So, you're trying to go through your head of all the options you've really got.
Videos
New York Jets OTA Presser Takeaways, Aaron Rodgers' Impact and Summer Delusion