Report: Jets to Cut Burgess & Harrison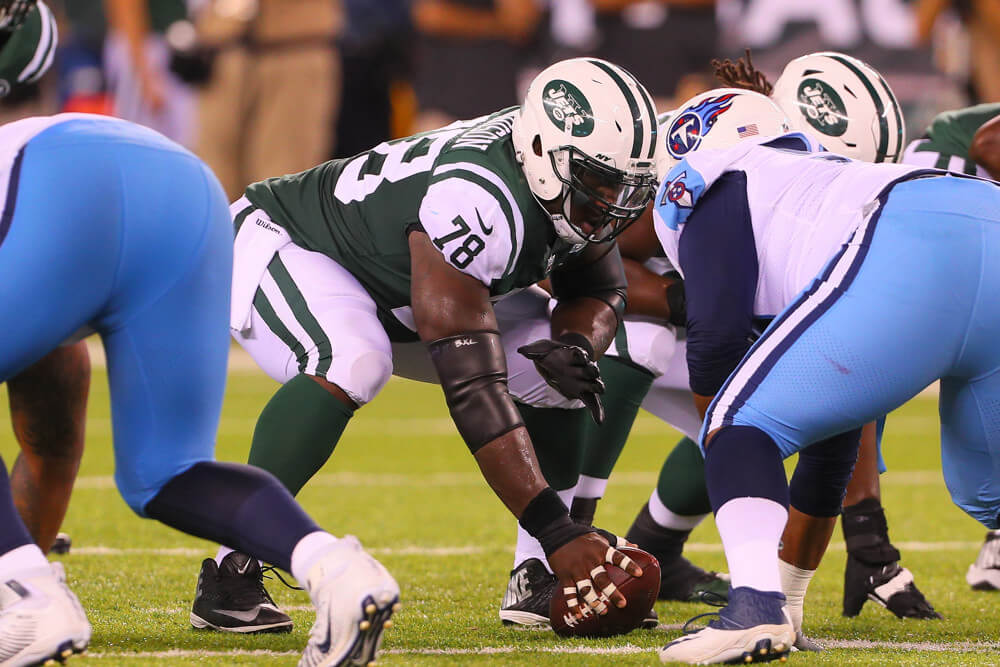 Roster cut down day is here, the Jets have to get the roster down to 53 players by 4pm. Two names are being reported as early cuts and they are both surprising.
Linebacker James Burgess and Center / Guard Jonatthan Harrison who were both starters last season will not make the initial 53 man roster, according to several reports.
Burgess started 10 games for the Jets last year. Had Hewitt, Cashman and Williamson in front of him this year. https://t.co/73LisrcnBR

— Brian Costello (@BrianCoz) September 4, 2020
This is a huge surprise. Wonder if #Jets intend to bring him back after IRing players like Flacco. Harrison super versatile. Replacement at both G and C https://t.co/RdVbU6NlWs

— Connor Hughes (@Connor_J_Hughes) September 5, 2020
The Harrison move was unexpected because he seemed to be a lock as a backup. Brian Costello gives some insight into what Joe Douglas may have been thinking.
Josh Andrews has a similar skill set to Harrison. Can play center and guard. Joe Douglas brought Andrews in. Harrison was a Maccagnan holdover. #nyj

— Brian Costello (@BrianCoz) September 5, 2020
Burgess played well down the stretch last season and seemed to be a lock as a backup this year. Neville Hewitt and Blake Cashman are rumored to be the starters and Patrick Onwuasor is out for several weeks. One possible scenario has Onwuasor going on short term I.R. and the team could look to bring back Burgess after that.
With the new CBA rules and the COVID-19 rule change regarding the expanded practice squad, teams are allowed to bring back 16 players. Of those, 6 can have more than 2 accrued seasons, so Burgess can end up on the PS this afternoon. Something to watch with Onwuasor hurt. #Jets

— Dylan Tereman (@DTereman) September 5, 2020
We will have updates on the rest of the cuts and moves as they are announced.
Videos
New York Jets OTA Presser Takeaways, Aaron Rodgers' Impact and Summer Delusion