The Jets have released their first depth chart of the season. With no preseason games and limited media availability due to covid, it is a glimpse at what the Jets are thinking for week one against the Buffalo Bills. The full depth chart appears below and here are some highlights.
Recently signed wide receiver Chris Hogan is listed as a starter. Denzel Mims is getting up to game speed but has been limited in training camp.
The offensive line has five new starters when compared to the opener last year.
Avery Williamson is back in the starting lineup. There were reports that he was playing with the 2nd team all cap and he was asked to take a pay cut recently. But Williamson is listed as a starter at ILB next to Neville Hewitt with Blake Cashman in a backup role.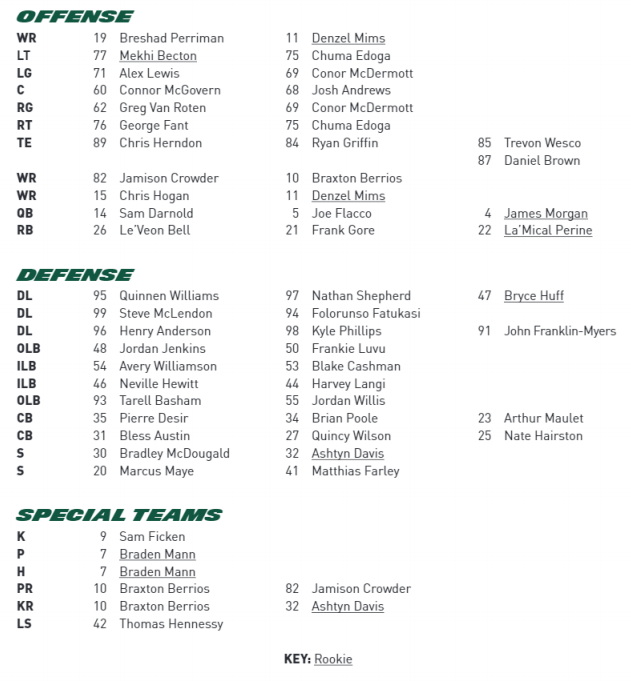 Be sure to stop by our forums and talk about the NY Jets depth chart with other die-hard fans.