Loggains, Williams & Boyer Speak to the Media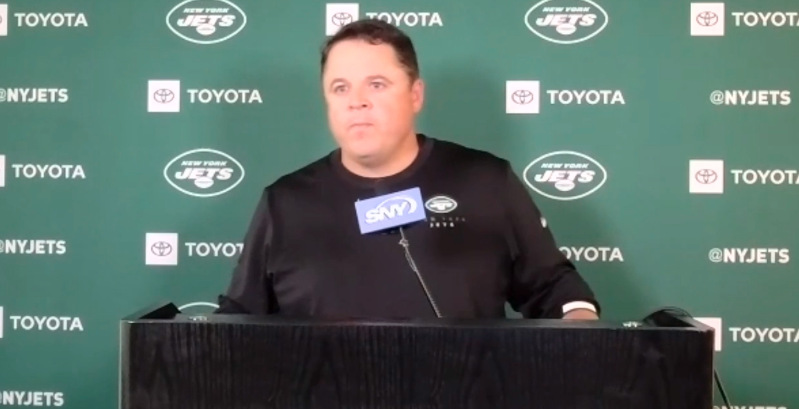 The Jets made the coordinators available to the media this week. Defensive coordinator Gregg Williams spoke to them today, while offensive coordinator Dowell Loggains and special teams coordinator Brant Boyer were interviewed yesterday.  Here are some highlights of those interviews.
Gregg Williams Opening Statement…
Great to see you guys, good week of practice, had a good camp, been really appreciative to how attentive these young men have been. I think the head coach has done a very good job with how we've gone about having the meetings, being as distanced as we can. Practices have been real good, now it's time to play for real, so it's going to be fun, and going to be a good season, we'll see. It's always going to be, each year's a different year but this is even going to be more different as we saw some of the stuff from last night on how the game was, but anxious to get started.
Gregg Williams on Bradley McDougald…
I've admired his play for a long time you know, and I love those guys that have had to prove themselves, the guys that nobody else counted on. And so I've watched him from afar for quite a while and then used some of the plays that he has been in on other places before, I've used them on some examples of some good teach tape on guys that I had at the time. But until you have a chance to experience them day in, day out on the field under stress, talking in and out that way, he's a smart guy and so that part of it makes me feel even better. There's a reason why he can maximize his ability because he's a smart young man, and again he's another guy that's got the respect of the team here in a short amount of time.
Dowell Loggains on the Wide Receivers…
We anticipate them going out and playing well, that's the expectation. I think that's their expectation that they're working hard right now, learning a game plan, getting used to going against our first opponent with no preseason games. So, it's been an exciting week, but we expect to be able to go out and execute.
Dowell Loggains on having a healthy Chris Herndon…
That's a great question. He's a guy that can control the middle of the field. He's a guy that the quarterback has a lot of faith in. The year before we got here, he and Sam had a lot of good chemistry together and someone Sam believes in, he's a game plan player. We missed him last year, even though we had some guys fill in and do a nice job, but Chris is definitely a different player and we're excited to have him.
Dowell Loggains on the Offensive Line against the Buffalo Bills…
It's going to be a challenge. This is a good unit and they do a really good job running three- and four-man games, which tests the chemistry of your offensive line. We've we need to be able to pass those things, but we also see it in practice from our defense. And everyone has the same number of practices, same number of reps, so we've got to go out and execute and do it. We've been practicing it, we give them all the looks that they're going to see in the games, and we have to go do it.
Will Dowell Loggains on have the challenge flag again this season?
I don't know if Coach Gase will let me reveal that secret right now, that is definitely a question for him. That is something I am definitely going to get some throws in just in case I need it. (joking) I had too many critics last year, you guys were hard on me I heard.
Brant Boyer on Sam Ficken
Well, I think that Sam has had a great camp. He's been really consistent. He's hit a consistent ball this entire camp. I believe he was like 90 percent on all recorded kicks and all through team drills. He had an over 90% percent on over 50-yard kicks. I like the way he's wired and everything like that, and I think as an organization we sat down and figured that he was our best guy and I think that that he learned a lot from last year. I have all the confidence in the world that he'll come out and do a great job.
Brant Boyer was asked if Braden Mann will handle kickoffs?
I think it messes with your swing a little bit. I'm not saying that he's not going to do that. He may do that at some point. We have had him do that in practice. So, it's just a matter of who we want to tee up for the day and everything like that to be honest with you. He does have a strong leg and can do it though.
Brant Boyer on Matthias Farley. 
He's done a great job. He's a really taken a leadership role this offseason. I think he did a great job for us last year. He runs the punt team, and kind of the quarterback of that unit and that's a unit that we work all the time. I think he's done a really good job in all the phases, and the phases that he wasn't so good in last year I had a talk with him, and he was working heavily on them. Not to say he was bad in any phase, but he was doing really good in a lot of phases and could have done better in one, and I think we can get that fixed and he's come along and really excelled I think since he's been here, really got comfortable with the system, really got comfortable the guys and I think he's doing a nice job.
Videos
NY Jets Phase 3 OTAs, Expectations and a Minor Calf Tweak with Greg Renoff