Gore Rests, Crowder Misses Practice; Perine Getting Closer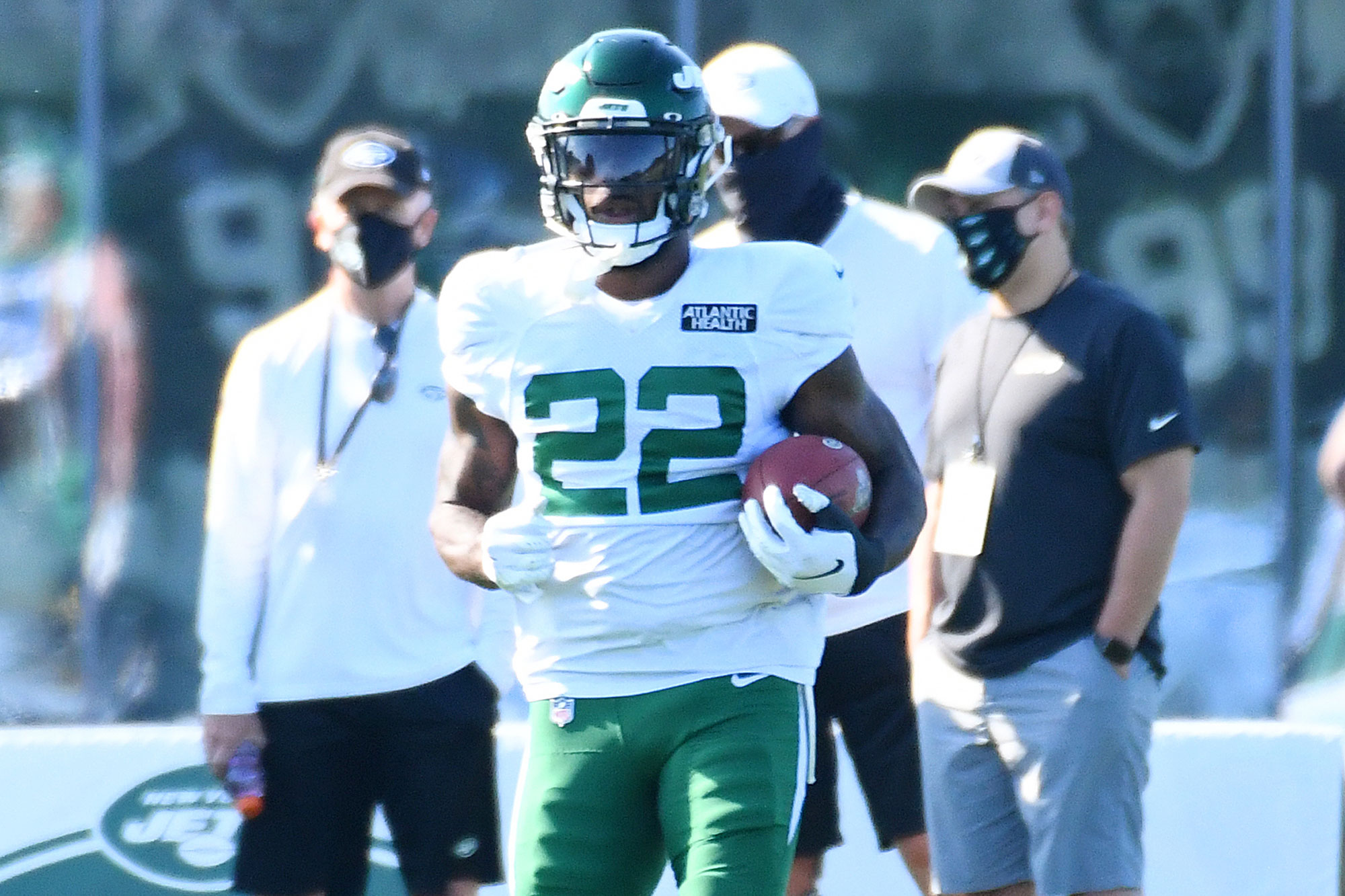 The injury news started off rough for the Jets this week when Denzel Mims, Le'Veon Bell and Blake Cashman were place on I.R. Then came the news that Jamison Crowder was limited in practice on Wednesday. Crowder didn't practice on Thursday but there were some more encouraging injury updates today.
Here is the official injury report for Thursday.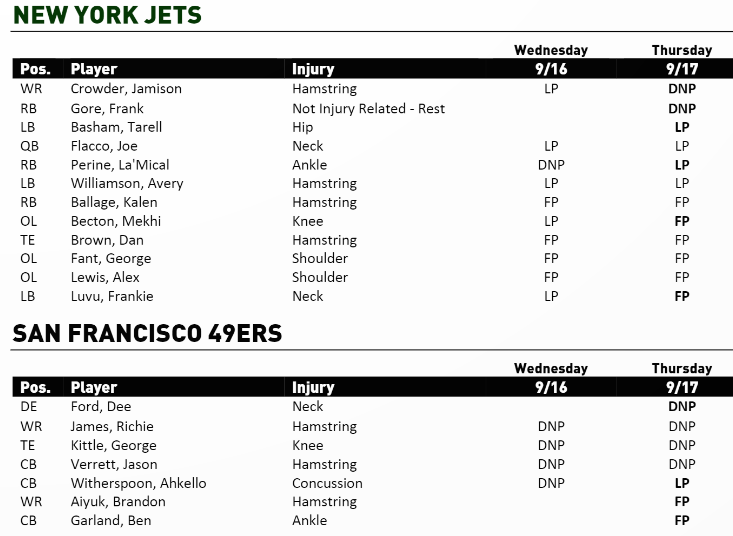 Adam Gase gave these injury updates to the media before practice.
La'Mical Perine will be out there, he'll go through individual, possibly some team periods
Joe Flacco will be limited
Avery Williamson will increase his workload, he'll be limited, but he'll increase his team reps, which is a good thing.
Jamison Crowder will not participate today with a hamstring, so we'll be evaluating him further, just kind of see where that goes.
Gase said he doesn't see Crowder being an I.R. candidate he doesn't think he will be out that long.

Obviously if he's missing practice today, we need to make sure that he's good before we put him out there.
The update on La'Mical Perine was more encouraging. Rich Cimini of ESPN asked Adam Gase if Perine was progressing in the right direction.
Yeah, I mean he's a tough kid, he's pushing it, he's tired of standing on the sideline, he wants to be out there. He sees our situation as far as where our numbers are at right now. He knows if he's right and he's able to play on Sunday, that he could help us out.
Brian Costello of the NY Post asked about the time that Perine has missed.
I'm not concerned with him mentally. I feel like he's in a good spot. He's a football junkie. And you know he loves everything, he likes being in meetings, he likes being on the field, he watches a ton of tape. Frank (Gore) and (Le'Veon Bell) have done a great job with him as far as showing him the ropes and that kid is built to the right stuff.
Videos
New York Jets OTA Presser Takeaways, Aaron Rodgers' Impact and Summer Delusion