Featured Editorials Jets Preview
Already 0-1 vs Backups in 2020, Adam Gase Seeks First win of 2020 vs Broncos Third-String QB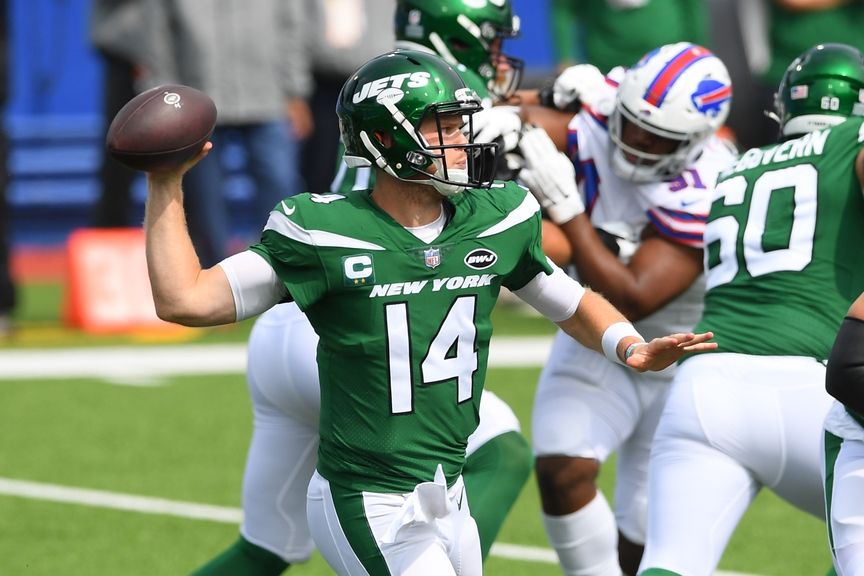 Adam Gase had a chance to beat an NFL team's cast of backups a couple of weeks ago and came away beaten and battered at the hands of the San Francisco 49ers.  However, the football gods have seen it fit to give him and his players a second chance to get what may turn out to be their only victory of the 2020 season when they take on Mark Rypien's nephew and the Denver Broncos on a national stage.  Where are the key matchups?  Let's take a look.
Sam Darnold vs Adam Gase:
Darnold looked like a broken man in his post game press conference last week after being hung out to dry by Gase while the Jets had their doors blown off against the Colts.  At no point did television cameras catch Gase pulling Darnold aside to offer any words of wisdom.  Darnold was left twisting in the wind while Gase stared at his play sheet while the Jets were on defense.  Darnold is on his own and he's going to have to get better despite Gase, not because of him.  Good luck, Sam.
Do you know who needs to see all of this mentoring? Every single @nyjets fan and the team's owner. This is a joke. Watch every single clip. Terrible. pic.twitter.com/WAQowTtXy3

— Glenn Naughton (@AceFan23) September 28, 2020
Gregg Williams vs Bret Rypien:
Willams' defense has been every bit as bad as Adam Gase's offense this season but tonight he gets to take on Bret Rypien, a practice squad rookie quarterback who is being given the start against a defense that has been the league's worst in terms of tackling up to this point.  Rypien has never started an NFL contest and Williams was in his seventh NFL season when Rypien was born.  If Williams can't find a way to shut down a practice squad quarterback, the boisterous coordinator may finally be at a loss for words.
Jets left tackle vs Edge Bradley Chubb:
Mekhi Becton is expected to be active, but he won't play.  Well, that may not be entirely true.  He will only play if there is an emergency, in which case he will no longer be too injured to play.  If nobody else gets hurt, Becton will be too injured to play.  Got that?  So with that in mind, expect Connor McDermott or George Fant to line up at left tackle against Chubb who is trying to bounce back from an injury riddled 2019 season.  Sam Darnold should be on the run as usual, but whoever starts at left tackle can help to limit the damage.
Conor McDermott vs DL Shelby Harris:
Harris is a former Jets castoff who has been a better player than most of the interior lineman the Jets have wasted first-round picks on in recent years.  McDermott hasn't been as good as advertised since arriving as a free agent so the Broncos may look to test him on the interior by trying to create one-on-one matchups' with Harris.
The Jets catch a break by playing their second "B team" of the season.  This time that team is sending out their practice squad quarterback on short rest with an east to west trip to boot.  The Broncos help get Gase and the Jets in the win column as Gang Green comes away with a 13-10 victory to remain in the playoff picture.
Videos
Aaron Rodgers Injury Fallout & Jets/Bills Recap