The one Thing That Might be Holding Quinnen Williams Back and There's Nothing he can do About it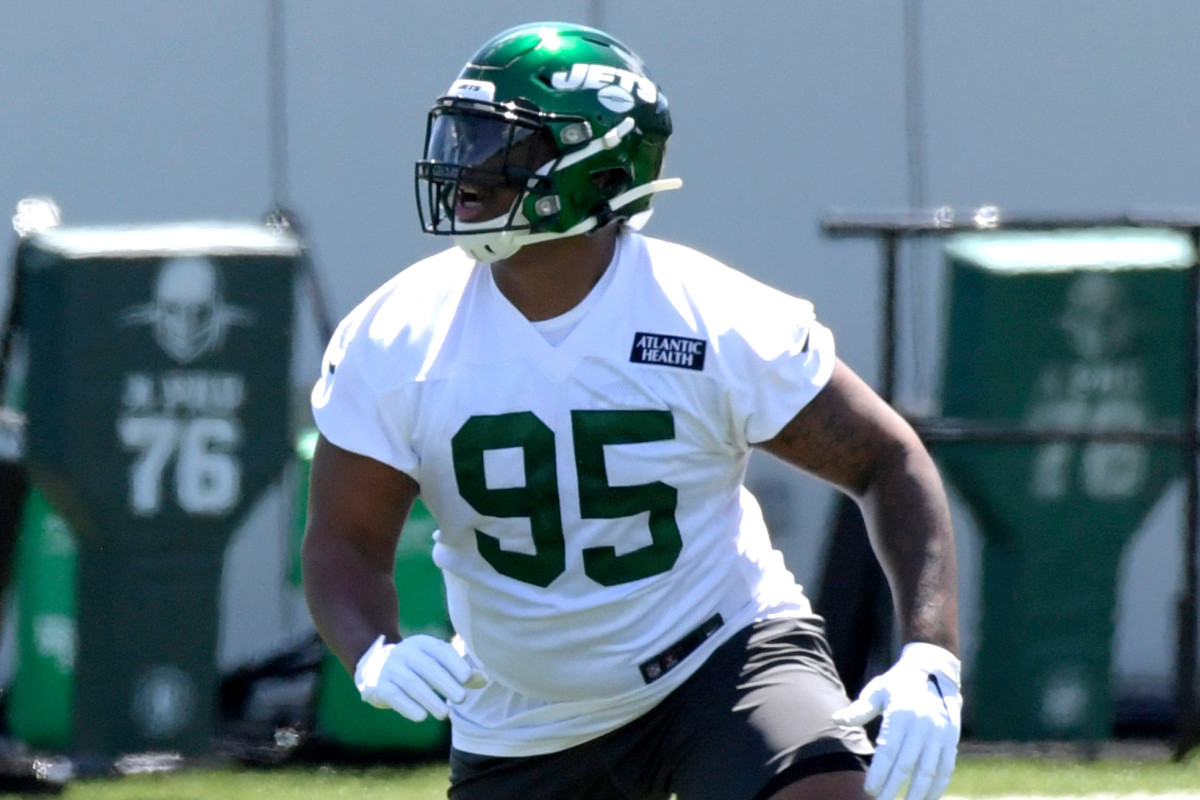 When the Jets took defensive lineman Quinnen Williams with the third overall pick in the 2019 NFL draft, there were lofty expectations from both fans and media in terms of what should be expected from the Alabama product.  After all, the Jets passed on a couple of edge rushers to snag Williams after years of not being able to get to the quarterback.
How has that worked out so far?  After picking up just 2.5 sacks in 13 games as a rookie, Williams has 2 sacks in four games in year two.  Why isn't Williams producing more?  The answer could be a very simple one and one that he has no control over; playing time.
Defensive coordinator Gregg Williams rotates his defensive linemen so heavily that Williams has played 70% the Jets' defensive snaps just twice through his first 17 games as a pro.  According to pro football focus, Williams currently ranks 28th in the NFL in total snaps among interior linemen.
Williams' snap counts have varied heavily this year, from just 57% in week 1, to a season best 71% last week.  Against the Colts in week 3, Williams played 58% of the snaps and spent some of those dropping back in zone coverage in passing situations against the Colts tight ends.  That didn't work out so well.
There is no reason why Quinnen Williams shouldn't be on the field at least 80% of the time. However, his breakdown from weeks 1-4.

Week 1: 57%
Week 2: 66%
Week 3: 58%
Week 4: 71%

Gregg Williams was a nice story in 2019. This is 2020. His defense has been horrible.

— Glenn Naughton (@AceFan23) October 5, 2020
So while those who are putting up big numbers are seeing the field significantly more than Williams, the second-year player will have to continue trying to impact the game with a surprisingly low number of opportunities.  And while the sacks aren't exactly piling up at this point, we're still seeing instances on film in which Williams is forcing errant throws or plays with opposing linemen having to keep their QB upright.
Completed pass here from Rypien that's made possible by the C and LG each wrapping an arm around Quinnen Williams to hold him once they know he has the double team beat. Instead of a QW sack, it's first down Denver. pic.twitter.com/KblzZI65Mb

— Glenn Naughton (@AceFan23) October 8, 2020
Williams can watch film to prepare, he can pick up the nuances from Steve McLendon, he can drop fat and add muscle, he can give high effort on every play, but the one thing he can't do is decide how many snaps he plays.  That's up to the coaching staff, and as this team continues to fail to get to the quarterback, one has to wonder exactly what they're waiting for.  At this point, start taking reps from the ineffective Henry Anderson and give the young cornerstone a chance to grow, learn and produce.
Videos
Aaron Rodgers Injury Fallout & Jets/Bills Recap