Featured Editorials JetNation Radio Podcasts
Marty Lyons on JetNation Radio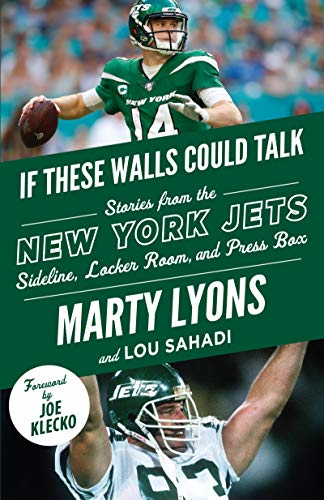 Marty Lyons called in today on a special episode of JetNation Radio. Our host Glenn Naughton spoke to Marty about the current state of the team and the frustration that Jets fans are feeling today. Marty talks about the job that Joe Douglas has in front of him and how he is going about rebuilding the culture in Florham Park. They also discuss the evaluation process for Sam Darnold and the coaching staff as well as the decisions the team could be facing this offseason.
The former # 1 draft pick also talks about the early days of his Jets career and playing under Coach Bryant at Alabama. He shares a memory about another Jets legend Dennis Byrd. Marty's message to Jets fans is don't give up.
We would like to thank Marty Lyons for taking the time to join the show. Please check out the Marty Lyons Foundation and the only way to purchase your autographed copy, complete with a personalized message to you or someone else, is by Clicking Here!
Videos
Aaron Rodgers Injury Fallout & Jets/Bills Recap