Reports: Jets Trade McLendon to the Bucs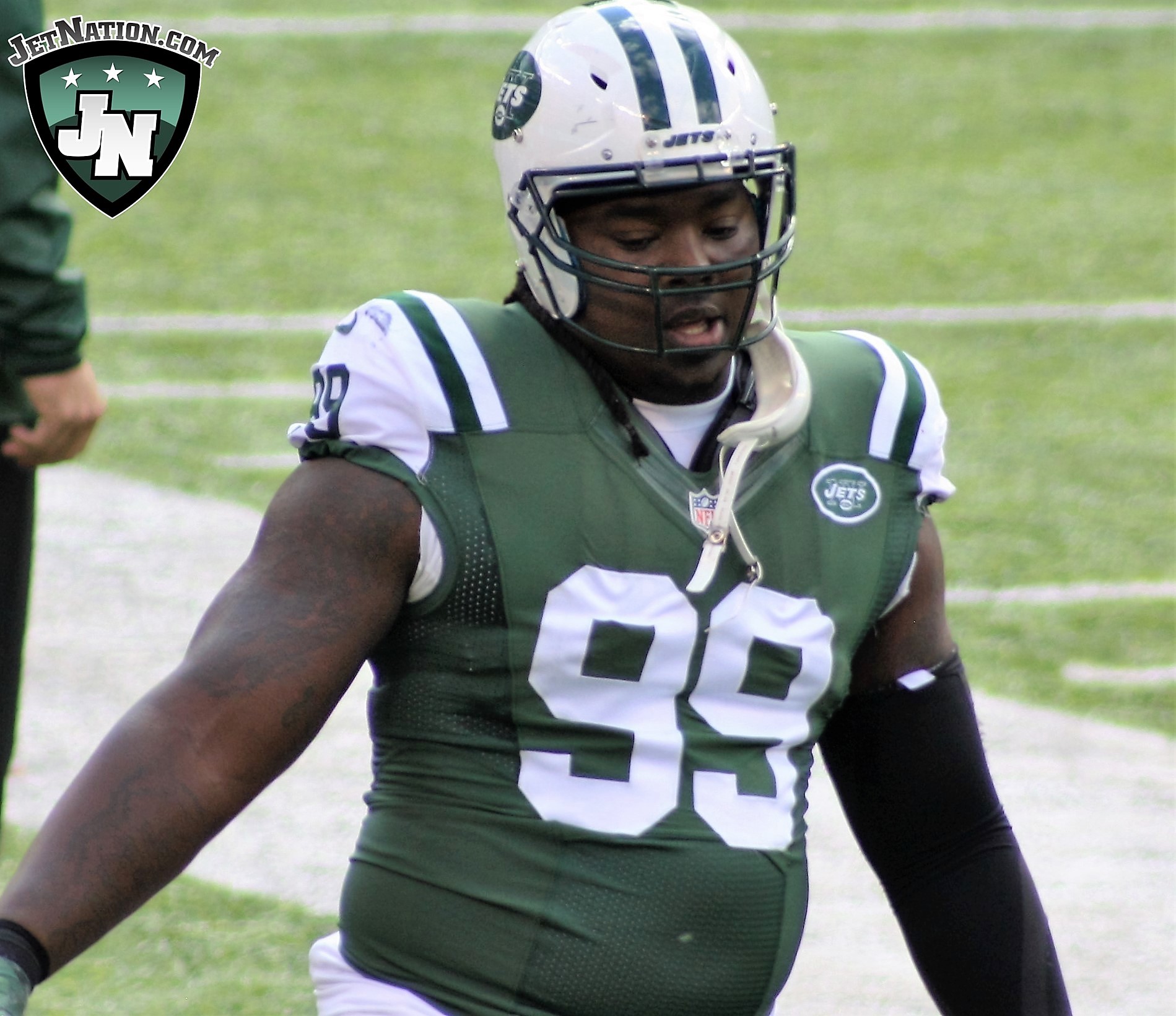 After another Jets loss, there are reports saying the team has traded Steve McLendon to the Tampa Bay Bucs. Rick Stroud covers the Bucs for the Tampa Bay Times and he sent out this tweet.
#Bucs agreed to terms on a trade with Jets for NT Steve McClendon.

— Rick Stroud (@NFLSTROUD) October 19, 2020
SNY is confirming the report.
Confirmed: The Jets have traded DT Steve McLendon to the Tampa Bay Bucs, as @NFLSTROUD said. … Still waiting on the terms of the deal.

— Ralph Vacchiano (@RVacchianoSNY) October 19, 2020
Terms of the deal are unknown but the ten year vet is a team leader. At 34 years old McLendon would have been a long shot to return to the team next year. This is another sure sign that Joe Douglas and company are now fully invested in securing the first overall draft pick and freeing up as much cap room as possible for 2021.
The trade deadline is November 3rd, it will be interesting to see what other moves the Jets make. Visit our forums to see what other fans are saying about the Jets trading Steve McClendon to the Bucs.
EDIT: My Sports Update provided these terms on Twitter.
Trade terms: The #Jets are trading DT Steve McLendon and a 7th-round pick in 2023 to the #Bucs for a 2022 6th-round pick, per @NFLSTROUD. McLendon reunites with Todd Bowles and will help replace the injured Vita Vea.

— NFL Update (@MySportsUpdate) October 19, 2020
Videos
JetNation
4.6K
Subscribe
Broken Brains; Critics of Jets Quarterback Aaron Rodgers Begin Stirring up Conspiracy Theories