Are the Jets Headed to 0 and 16?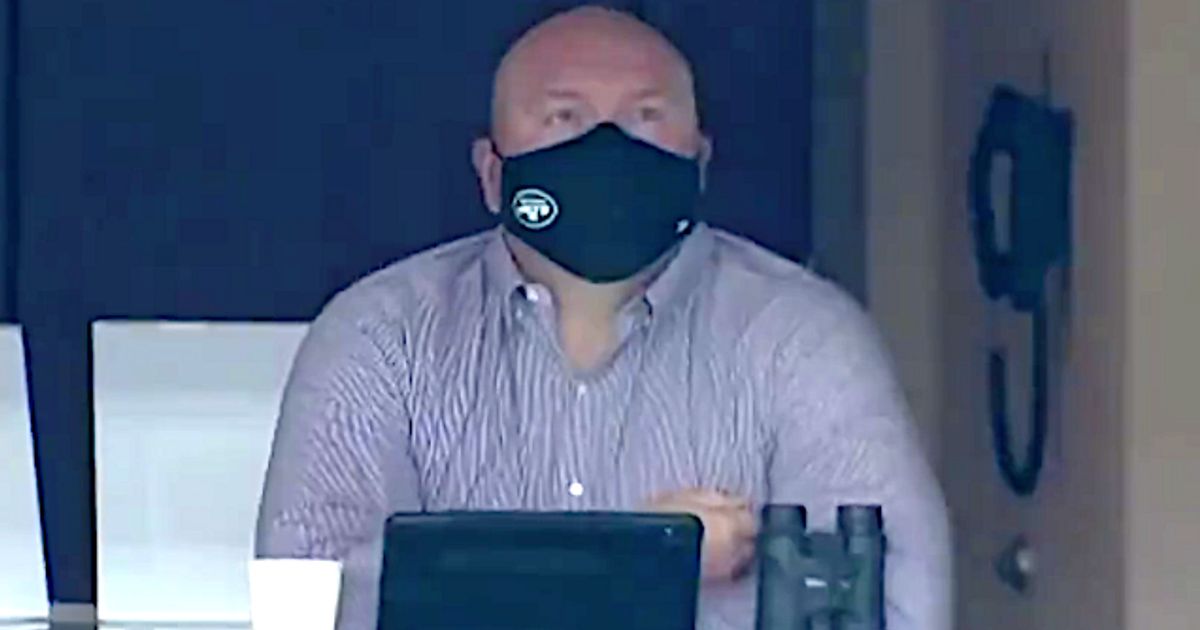 The Jets are 0 and 6 and unfortunately with this season being over before it started, the talk has moved to next year. Speaking of next year, where will the Jets be drafting? That is the million dollar question. Here is a thread that was in our forums that I felt was worth sharing. It outlines what the Jets schedule looks like and is 0 and 16 actually a possibility.
Here is the original thread in our NY Jets forum and this was written by long time forum poster Spoot-Face.
Only five teams have gone winless in the NFL, with only two of them going 0-16 (the '08 Lions and '17 Browns). This thread won't be about whether you want them to go 0-16 (full disclosure, I do), but rather how likely you think they could go 0-16, by looking ahead at the schedule ahead and trying to pinpoint which games could surprise and end up in the win column.
Week 7 vs Bills
Should be an easy loss for us. The only deciding factor I could see to us competing is how healthy we can get in a week. With a returning Darnold, Becton, and Mims (plus Perriman), our offense could see a bump in production. Say what you will about whether Darnold is better than Flacco, outside of the Colts game, the offense with Darnold + Becton did outperform the offense without them (17, 13, 28 points scored with and 0 and 10 points scored without.) Not to mention that Darnold has a knack for playing better after coming in after injury/benching.
Still, this Bills team is a legit Super Bowl contender, with a strong defense, strong supporting cast on offense, plus this isn't the Josh Allen of last year. I don't think they're sweating this game. Fairly sure we lose.
Week 8 @ Chiefs
Yeah, what do you think? We could hire Sean Payton, trade for Bell back, trade for JuJu Smith-Schuster, get 100% healthy with even Mosley coming back, and we're still gonna lose this game. Handedly. I'm supremely confident we lose this game.
Week 9 vs Patriots
This game, surprisingly, is the first game where I'm starting to wonder if we could pull out a win, but this is 100% dependent on where the Patriots are at in the standings. You might think I'm crazy, but bear with me here. Now, I know it's kind of early for this, as a lot could happen with 11 weeks to go, but let's assume that the Bills win the division. As we're sitting now, the two wildcard spots would go to Baltimore (5-1) and Indy (4-2). The Patriots are sitting outside that at 2-3. Should they happen to lose their next two games (49ers and Bills), then they'll be at 2-5 heading into our game with their window for a wildcard spot closing. Keep in mind, they just lost to Denver. Belichick, while a devious, lying, cheating, repugnant, characteristically abrasive, and a probably morally bankrupt, he is also a pretty smart guy. Almost evil genius level. I have no doubt that he sees the big picture, and if he sees the playoff window closing, I wouldn't put it past him to start thinking about draft order. Theirs and ours. No doubt he'd love to mess with our chances at the #1 pick.
It's still kind of early to count them out of it, though, and if Bill is still in playoff mode, he absolutely destroys us, no matter who the QB is.
Week 10 (Bye Week)
Now, going 0-9 into the bye week would have me feeling pretty confident we're going 0-16 and getting the #1 pick, but what happens this week is absolutely crucial. Do the Johnsons finally pull the trigger and fire Adam Gase, thus galvanizing the players and giving them something to play for? This, in my opinion, would be a mistake, especially going into weeks 11 and 12 which are the last two truly winnable games left on our schedule.
Week 11 @ Chargers
Not having watched the Chargers this season, but going off their current 1-4 record, I may be sweating going into this game, especially if Adam Gase has already been fired. If he's still the head coach, I'd feel more confident about this being a loss. I have heard that their young QB Hebert looks pretty good though, and this Jets team has yet to meet a QB who couldn't beat them. And we are traveling, so that's a detriment/bonus. This game will look a lot clearer once we get closer, but I'm putting this one at 60/40 right now, in favor of a loss. Losing this game would, in my opinion, be a strong indicator of how we'll perform not only in the next game, but for the rest of the season.
Week 12 vs Dolphins
A 0-10 record going into this game should all but portend another loss, but it's still the last remaining possibly winning game left. Much like the week 9 game against the Patriots, a strong factor in this game would be where the Dolphins are at. If fighting for a playoff spot, I could easily see Fitz dominating us on the way to what I believe would be his first ever playoff game (still? lol) On the flip side, say they are out of it, or bad Fitz has finally reared his ugly beard, and they send Tua out there to play the rest of the season to build some confidence. This Jets team would probably be the perfect opponent for him to do so. And, doing so, in their case were they just drafted who they think is their guy, may be more beneficial than just losing out. Besides, they have Houston's first rounder, too. Again, about a 60/40 split in favor of us loosing.
Week 13, 14, 15, 16
At this point, an 0-11 record would all but guarantee a sweep in the next 4 games (vs Raiders, @ Seahawks, @ Rams, vs Browns). Our team is completely demoralized, and has nothing to play for. If we couldn't win Weeks 11 and 12, with or without Gase, I don't see these 4 games as possibly winnable.
Week 17 @ Patriots
Week 17; the final game against the Patriots. This is a wildcard game, much like the first against them, but by this point we will know if Bill Belichick has anything to play for, whether that be getting into the playoffs, or a higher, more favorable seed. If neither of those outcomes are in play, than I absolutely see Belichick pulling his starters and having his team come out flat against us to **** us out of Trevor Lawrence and the #1 pick. For this reason, I am — and I never thought I'd say this — rooting for the Patriots to be in playoff contention. I want Bill to want to win — nay, I want him to need to win this game, because if he does, then this Jets team can't stop him, and a 0-16 record is in our hands. Rejoice, or vomit, the choice is yours!
tl;dr
Possibly winnable games: Wk11 @ Chargers, Wk12 v Dolphins
Wildcard games: Both Wk9 & Wk17 against Patriots, contingent on Belichick's motives
For those who want to tank: rooting for Patriots and Dolphins to push for playoffs to give them a reason for beating us late in the season.
Videos
New York Jets OTA Presser Takeaways, Aaron Rodgers' Impact and Summer Delusion