Adam Gase Isn't Fooling Anyone; Uses Darnold to Suggest "Unfair" to Judge Offense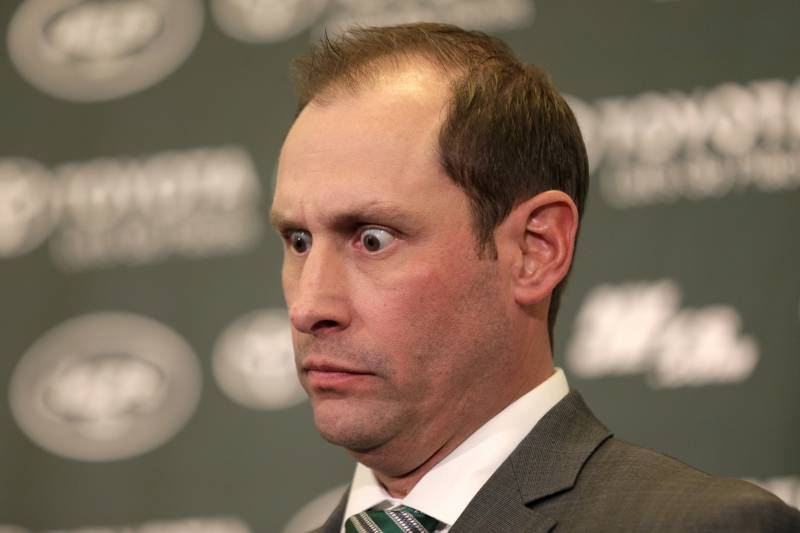 Make no mistake about it Jets fans.  Head Coach Adam Gase may have invoked Sam Darnold's name when suggesting it would be "unfair" to judge the quarterback's 2020 performance due to injures, but anyone who is paying attention knows exactly what Gase is saying.
Adam Gase said "it's almost unfair to judge" Sam Darnold because he has yet to play with "the three dudes" who were supposed to start at receiver. #Jets https://t.co/YOBGyOUsbt

— Al Iannazzone (@Al_Iannazzone) October 22, 2020
What Gase really meant was "It's unfair to judge me and my offense" because as we all know, that's what Darnold is out there executing on Sundays.  Gase's unimaginative, mundane 32nd ranked offense.  As Gang Green has yet to have their top three receivers (Breshad Perriman, Jamison Crowder, Denzel Mims) take the field together, Gase is asking for a reprieve.  The funny thing about it is that Gase has a point.
Fans can repeat catch phrases such as "next man up" as much as they like, but if we're being honest, how many NFL teams wouldn't struggle mightily if their top 3 receivers spent most of their time on the shelf?  It wouldn't be fair to judge Gase's offense this season or last if we take a look at the injuries the Jets suffered in 2019 as well.  But there's one problem that Gase is forgetting (or omitting) and he would like Jets fans to do the same.  The job he has done as the head coach of the New York Jets has been abysmal in just about every imaginable way when applied to issues that have little to do with who is healthy and who is not.
Time and again we've seen Gase throw in the towel with over a full quarter left to go in a game.  Hurry up offense?  Almost as rare as a Jets touchdown.
Injured receivers aren't forcing Gase to attempt field goals in the fourth quarter of a game in which his team is trailing by 24 points.
It was Gase, not the injuries to his receivers, that put an injured Mekhi Becton on the field after deciding he wasn't healthy enough to start, leading to further injury and more missed time.
Even if your top receivers are Braxton Berrios and Josh Malone, there's no reason to call a run play  up the gut on 2nd down and 26.
Pass catchers landing on IR isn't a reason to run 37-year-old Frank Gore in to the ground in blowout losses while younger backs miss out on valuable game experience.
Your best players don't take to social media to tell the world that you don't now how to lead or that they need to be traded because of injured wide receivers.
Treating injured players like second-class citizens does not come as a result of Denzel Mims pulling a hamstring.
Lying to the media about why a player was benched during a scrimmage has nothing to do with Breshad Perriman's knee.
After picking up the team's longest run of the year on a 34-yard scamper last week, Ty Johnson wasn't sent to the bench for the rest of the day because of Jamison Crowder's groin.
And what about consistently seeing players targeted well short of the sticks on third down?  Is that due to injures as well?  Because that was a staple of Gase's offense in Miami and one of the biggest knocks he faced when hired by the Jets.  Still doing it years later.
When you start the fourth quarter of a game down by more than 20 points and out in a run-heavy attack with no sense of urgency to get reps for your young QB, that doesn't fall at the feet of those players who aren't suited up for one reason or another.  All of this falls on Adam Gase and Adam Gase alone.
So now as he's on the brink of getting some healthy weapons back, Gase is suggesting injuries should prevent fans (and ownership, of course) from drawing any conclusions as to how the team has performed under his watch, except he's using Darnold as cover.
Will ownership or the fans fall for it?  That could be an affirmative on the former, but a negative for the latter.
Videos
Aaron Rodgers Injury Fallout & Jets/Bills Recap