Monday Thoughts; Mims, Perine, Bieniemy & Lawrence vs Fields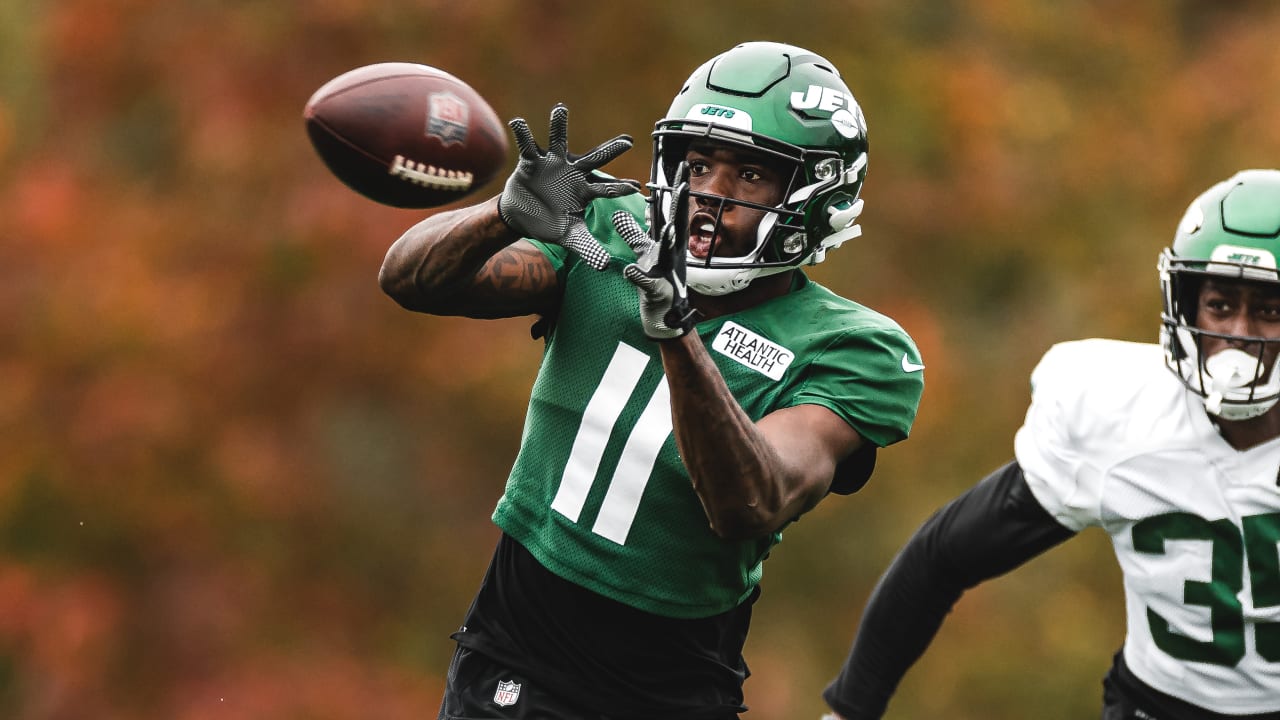 I was shocked that the game was as competitive as it was on Sunday.  To be honest I expected KC to score 35 points in the first half.  In the end the Jets stayed true to form and they're half way to the #1 pick:
– Its now certain, LeVeon Bell is done.  In an offense as explosive as KC he looked exactly like he did with the Jets.  No speed, no power, no nothing.  Credit to the fans who doubted him last year they were right.
– I know Eric Bieniemy is going to be mentioned as a HC candidate for the Jets.  But I question what is he actually responsible for?  He doesn't call plays, Andy Reid does and when Mahomes was on the bench he was reviewing plays with Mike Kafka (QB Coach).  So what exactly would he bring to the table?
– Denzel Mims had a another good first half (2 recs / 42 yds).  But then had only one target for the rest of the game.  KC CB's aren't that good, Mims needed to be force fed targets to speed up his development. He's the only WR that played who is assured of being on the roster next year, he needed to be featured.
– LaMical Perine has to replace Frank Gore and get the majority of reps. Again just like Mims he's the only RB who is assured of being on the team next year.  They have to push his development.
– Chris Herndon's game is absolute trash right now!  He either disappears, drops balls or catches balls them immediately fumbles them.  What happened to this guy?
– Bless Austin shows an excellent ability to tackle.  Now he has to develop in coverage because he got roasted today.  I guess Gregg Williams was scared to play press coverage (understandable against KC) because Austin gave up a ton of space to the WR off the snap.
– Good to see Ashtyn Davis in the starting line up but he has a long way to go.  Gave up way too much space to Kelce in the middle of the field.  And he got turned around and roasted on one of Hill's TD's.
– Quinnen Williams (3 Tkls, 2 TFL, QB Hit) and John Franklin-Myers (3 Tkls, TFL) continued to show the ability to disrupt and get into the backfield.
QB Present/Future
– My biggest take away from Sam Darnold today is the continued deep ball inaccuracy.  The game was 21-9 at the end of the first half and Jeff Smith beat his man by 2 steps and Darnold missed him by 2-3 yards!!!  That should've been a layup TD to make the score 21-16 with the Jets getting the ball to start the second half.  They wouldn't have won the game but a third year QB has to make that throw.
Which brings us to the possible QB's of the future Trevor Lawrence and Justin Fields.  Both of whom have shown terrific deep ball accuracy in their careers, here's a little comparison I did:
If Trevor Lawrence is a "generational talent" then what is Justin Fields? Because as I've watched them play the only differences I see between the two are 3 inches in height and games played because Fields basically "redshirted" his first year at Georgia:
https://www.sports-reference.com/cfb/players/trevor-lawrence-1.html
https://www.sports-reference.com/cfb/players/justin-fields-2.html
Fields first year playing full time (2019) matches Lawrence first year (2018):
Comp %:    Fields 67%  –  Lawrence 65%
Yards:         Fields 3273 –  Lawrence 3280
TD/INT:      Fields 41/3  –  Lawrence 30/4
Videos
Aaron Rodgers Injury Fallout & Jets/Bills Recap