Jets Activate ILB Patrick Onwuasor; Luvu Returns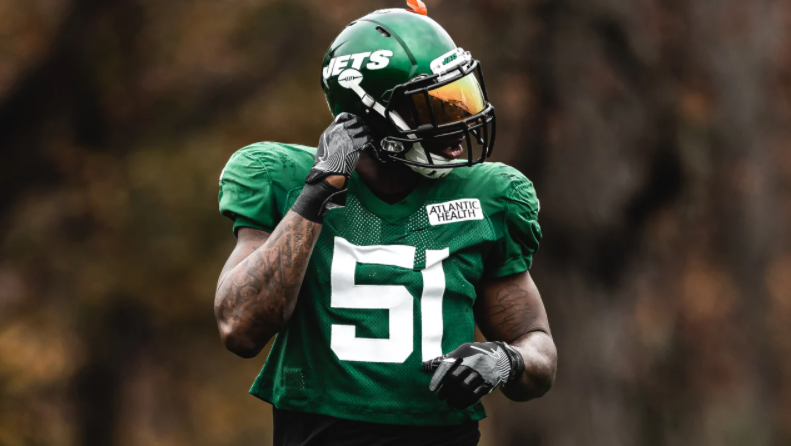 The NY Jets announced that they have activated Patrick Onwuasor and Frankie Luvu is returning to practice.
We've activated ILB Patrick Onwuasor and designated OLB Frankie Luvu to return to practice.

— New York Jets (@nyjets) November 18, 2020
Onwuasor (6-0, 227) was placed on injured reserve on Sept. 7 after sustaining a non-contact knee injury in training camp. He was designated to return to practice on Oct. 28. Nicknamed Peanut, he signed with the Jets in the offseason after four seasons with Baltimore where he totaled 234 tackles — 17 tackles for loss — 9.5 sacks and 19 quarterback hits. He also had 15 special-team tackles. In 2019, Onwuasor had 48 tackles, 5 TFLs, 3 sacks and 6 QBH.
Luvu (6-3, 236) sustained a groin injury against the Dolphins in Week 6 and was placed on injured reserve on Oct. 20. He has 7 tackles this season and has played 119 snaps on special teams (71.3%). He first signed with the Jets as an undrafted free agent out of Washington State in 2017 and has totaled 41 tackles, 6 tackles for loss, 4 sacks and 13 QB hits in 33 games (1 start).
Videos
Was Boomer Right to Blast Becton? Former Jets QB Sounds off Against Jets Tackle.