Breshad Perriman Making Case to Remain a Jet Beyond 2020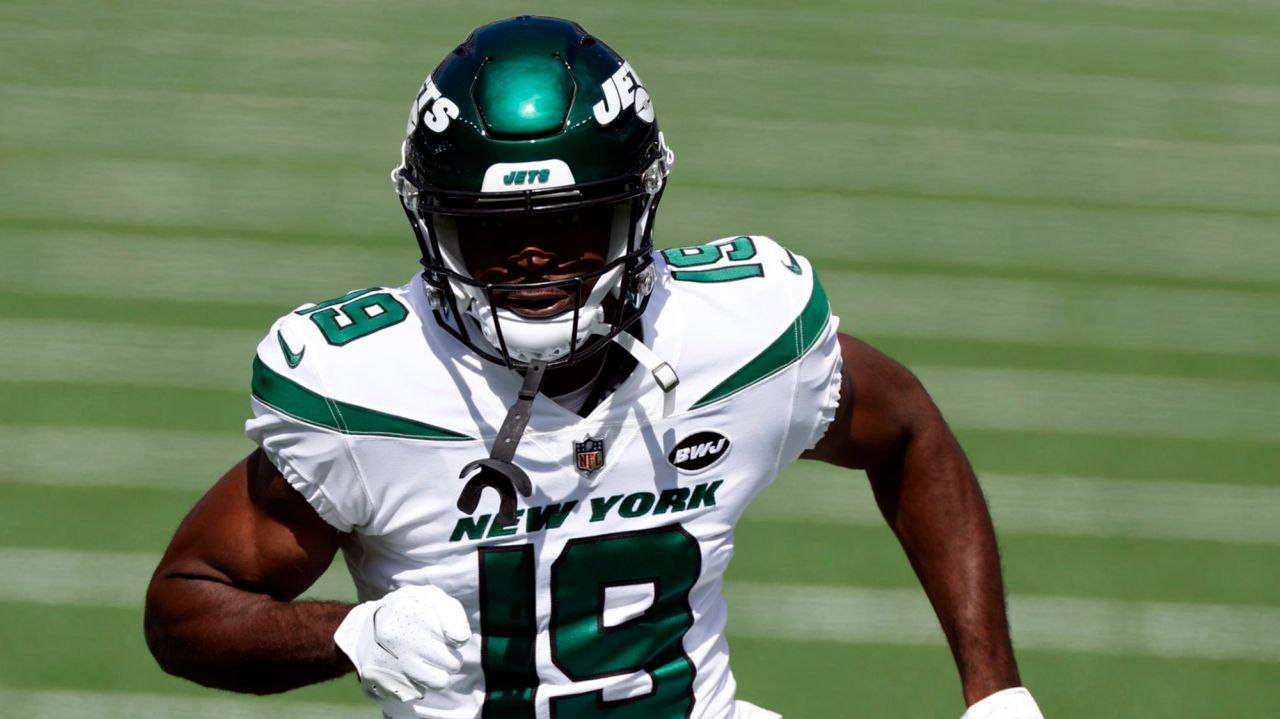 Holding the title of the NFL's worst team, and arguably one of the worst teams in NFL history, the 2020 New York Jets have plenty of holes to fill on their 53-man roster if they hope to turn the corner in the near future.  Sure, the 2020 rookie class has looked good in limited action to this point, but that isn't going to cut it.
The Jets need an infusion of talent this offseason, but they should also be looking to retain some of the few players worth keeping, and that should start with wide receiver Breshad Perriman.
After being hobbled by injuries earlier this season, Perriman has managed to stay on the field of late and the results have been impressive enough to suggest that his late-season surge in 2019 with the Tampa Bay Bucs was no fluke.  To close out last season,  Perriman averaged around 100 yards per game over the season's final five games.  His lack of production up to that point made him a gamble to sing long-term, so Joe Douglas inked him to a one-year deal.
The result?  Perriman's numbers have been impressive over his past four games (13 rec, 244 yds, 2 TD's) and he has been even better on film.   Perriman has managed to exploit the opposing teams secondary by leaving defenders in the dust when he hits that second gear.  With so many holes to fill, this Jets team is in no position to allow quality players to walk out the door to create another vacancy that must be filled via the draft or free agency with what may be another unproven player.
Price is always an issue regardless of cap space, so if Perriman's demands are fair, the Jets should look to get the speedster looked up for 2021 and beyond.
Videos
New York Jets OTA Presser Takeaways, Aaron Rodgers' Impact and Summer Delusion