Gore Hits 16,000 Yards; Will Miss Week 17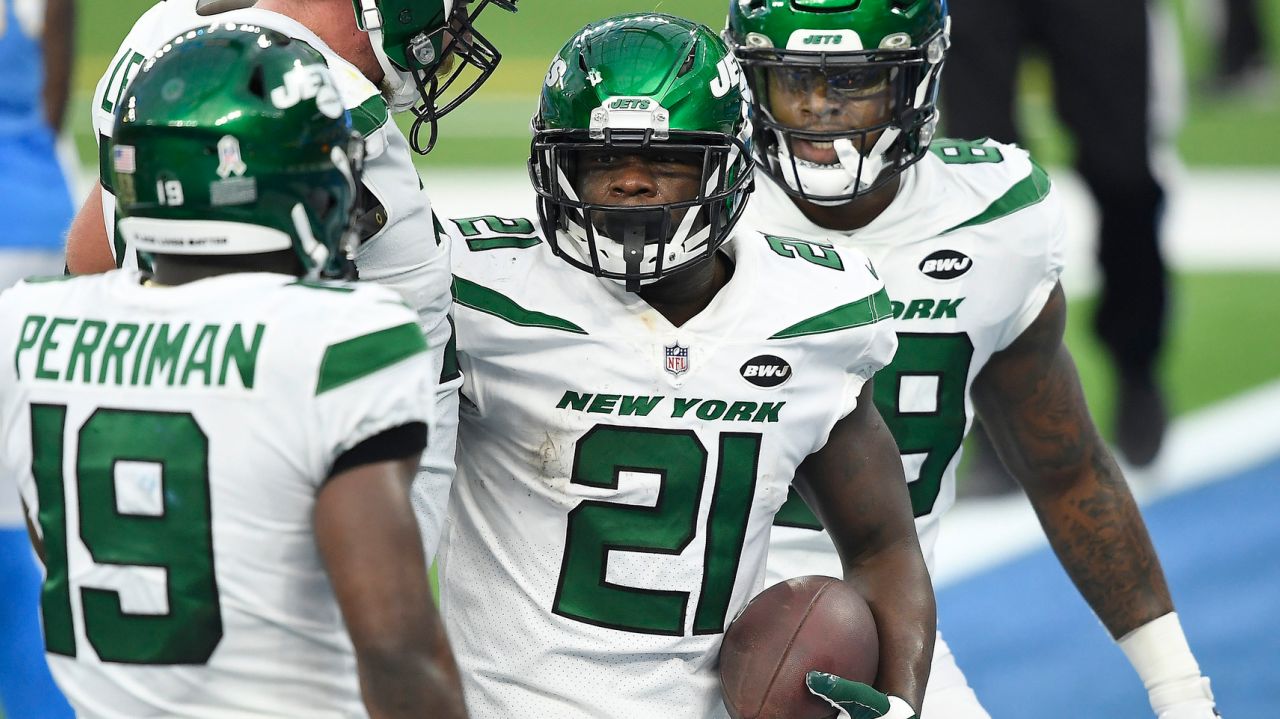 Frank Gore got injured during the Jets win over the Cleveland Browns on Sunday. He ended the game with 48 yards rushing, which puts him at exactly 16,000 yards for his career. Adam Gase explained the injury this way to the media.
Frank Gore left the game yesterday, we said it was the chest, it ended being a lung contusion and that's going to be one of those ones where he will not be available for a few weeks, which obviously with one game left, he won't be able to finish that last game
Gase was asked if he knows what Gore is thinking about in terms of his football future:
Yeah, to give you my opinion on what he's going to do is probably irrelevant, because I don't know. I think Frank's always going to kind of worry about that when the time comes and if he wants to play again, he may try to do it, I'm not sure, I haven't had that discussion with him yet. But I think as far as what he's done this year, helped keep these guys together, showing guys the right way to do things. I think he's been great for that running back room, with the amount of young players we have in there. I think the young players just in general on the whole team, seen him working day in and day out, understanding no matter what your record is, how you're supposed to come to work, how you're supposed to go through practice, how you're supposed to play the game, I can't say enough as far as what he's done leading by example. He's been vocal when he felt like he needs to be vocal and I just can't say enough about what he's done for our team.
You can read more about Frank Gore's lung contusion in our forums.
Videos
Aaron Rodgers Injury Fallout & Jets/Bills Recap