Sorry, Sam! New Year Should Mean the end for Adam Gase AND Sam Darnold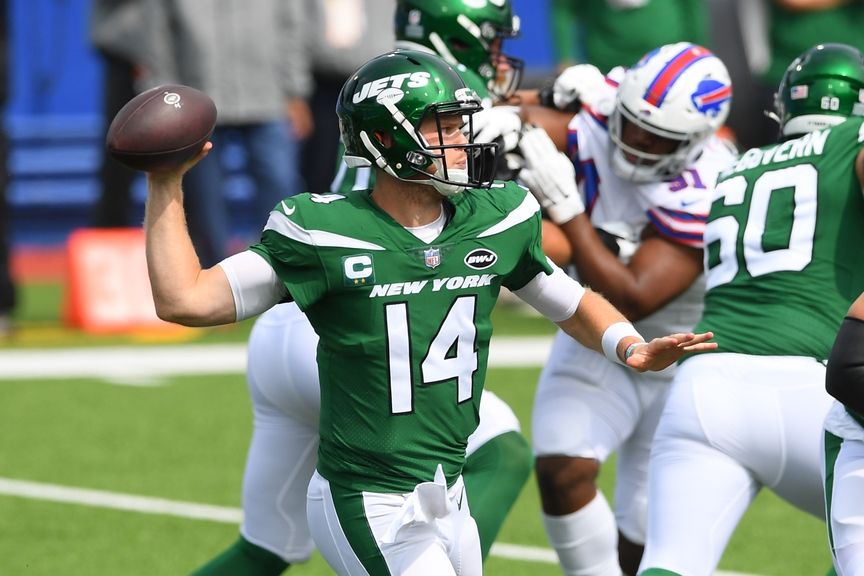 In the coming days, the New York Jets are expected to part ways with the worst head coach the franchise has seen since the days of Rich Kotite in Adam Gase.  Brought in to develop franchise quarterback Sam Darnold, Gase has failed miserably in that and just about every other aspect of being a head coach.  Gase has been so inept in his current post that there is a case to be made for giving it another run with Sam Darnold at quarterback in 2021, but those calls should be entirely ignored.
Proponents of sticking with Darnold point to Gase's countless failures in developing young players with both the Jets and Dolphins in recent years.  They point out the poor weapons he has been surrounded with for much of his time since landing with the Jets just a few years ago.  The offensive line they say, was among the worst in the NFL.  A trifecta of terrible circumstances culminating in about as bad a situation you could place a young quarterback in.  All valid points.  Each one is true.  But it just isn't enough to stick with Darnold.
How can that be, you ask?  How can you fault the quarterback for putrid coaching, poor weapons and some of the worst blocking in the league?  Easy.  Regression, risk and salary.
The Sam Darnold we see on Sundays in 2020 isn't' the same Sam Darnold we saw as a rookie who led the Jets to a 48-17 victory on the road in Detroit in his NFL debut.  Nor is he the guy who saw the Jets put up 76 points in back-to-back wins against the Broncos and Colts later that same year.  The decisive young QB who made quick reads, used his legs and went through his progressions before firing off passes when he went toe-to-toe with Deshaun Watson and Aaron Rodgers no longer exists.
Under Adam Gase, Darnold has become a gun shy, one-read quarterback who consistently holds on to the ball too long, doesn't see open receivers down the field and routinely chucks the ball up in to double and triple coverage.  Add to that the fact that he has never played more than 13 games in a season due to various injuries and you have an injury-prone quarterback whose regression is undeniable.
Put yourself in the shoes of Joe Douglas.  You're at the helm of a team that hasn't seen the playoffs in a decade.  You own the number 2 overall pick and your injury prone quarterback whom you may or may not be able to fix, is a couple years away from seeing his salary go from just over $9 million per season, to a whopping $25 million.  If you stick with Darnold, he may not improve enough to contend, but just enough to make sure you're not in position to pick a quarterback in next year's draft, meaning you're left without a signal caller.  This means Douglas is then having to trade a haul of draft picks to move up and get one or stick with a bad one.
Do you roll the dice and risk having no quarterback in two years, or do you take the second overall pick which you currently own, and take the best quarterback on the board?
No matter who you wish to blame for Sam Darnold's regression, no GM is going to want to be in the position Douglas is likely to find himself if he sticks with Darnold in 2021.  He has the chance now, with the second overall pick, to find Darnold's replacement and move forward.  And that's exactly what he should do.
Videos
Aaron Rodgers Injury Fallout & Jets/Bills Recap