Douglas: Bringing Back Maye is a Priority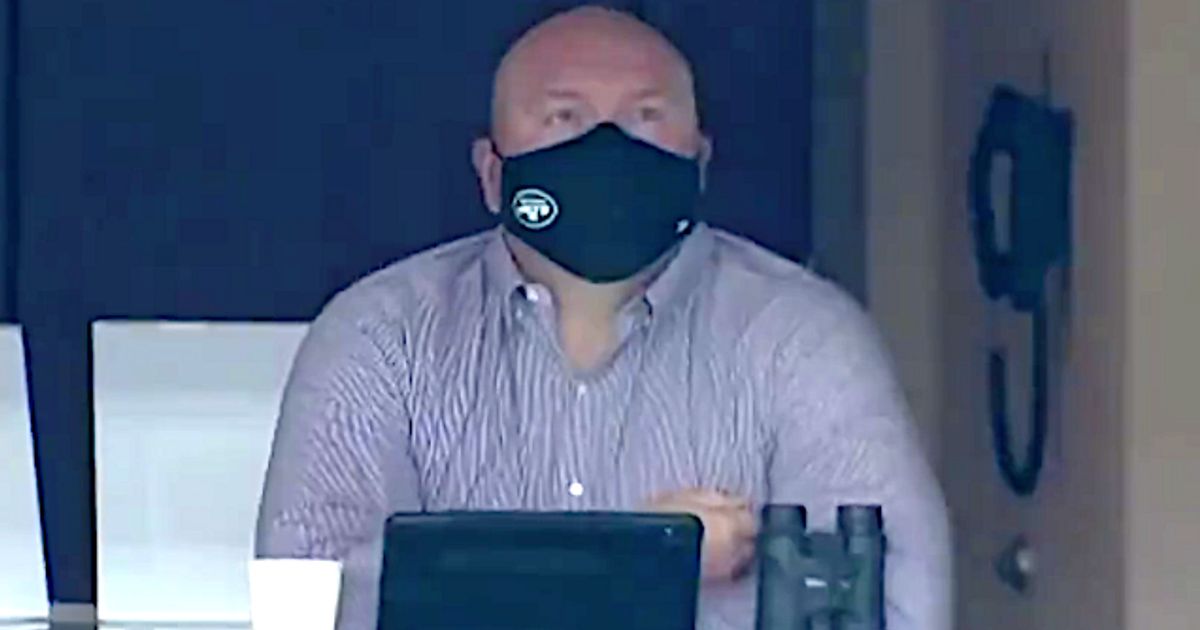 Joe Douglas spoke to the media earlier today and talked about the past season, Adam Gase and Marcus Maye.  Douglas wouldn't get into specifics as to who they were set to interview and what they are thinking which is to be expected. Douglas said even though it is hard to see, Gase did things that will help the team in the future. He also refused to speculate on any QBs in the draft and Sam Darnold's status for 2021.
Here are some highlights from the interview.
What will be different about next season?
Obviously, there's going to be a big difference in the fact that we have a very big decision to make in terms of finding the right person to lead this team, lead this organization. So, that's the number one thing on our mind right now, is making sure we bring in the right person. We'll talk more as we get closer to free agency and the draft, but I think we've done a great job as a staff at going back and kind of self-scouting the decisions, not only in free agency but in the draft, and I feel good about where we are moving forward.
Will Sam Darnold be the quarterback in 2021?
We've got a lot of decisions to make. I think that Sam is going to be a great quarterback. I'm excited to get a head coach in here, go through our process. I had a great conversation with Sam yesterday, I won't go into any of the specifics, but I think Sam has a very bright future in this league. So, we're going to get a head coach in here, we're going to get together, we're going to talk about quite a few decisions. I'm excited about Sam.
Did Sam regress this year?
I think Sam faced a lot of obstacles this year, as did everybody, dealing obviously with COVID and frankly we had quite a few injuries on the offensive line, at the wide receiver position. I think it was hard for our offense in general to really build the kind of sustained chemistry to create success throughout the year. I think we had different offensive line groups throughout the season. Like I said earlier, we didn't really get a chance to have our top three receivers on the field at the same time until Week Nine. So, I think all of those things impacted not only Sam, but impacted our offense. I do you think you saw in the month of December Sam played a lot of good ball. You obviously saw that we were able to beat two playoff teams and a lot of that is because of the way Sam played. So, like I said before, I really think that Sam truly does have a bright future in this league, a 23-year-old quarterback, and Sam is still going to get better every year.
What are you looking for in your next coach?
I think first and foremost we're looking for a great partner. I think we have a lot of good people in this building. I think we're looking for a person with great character and integrity. I think we're looking for a person that's going to have outstanding vision of what they want the identity of this team to be moving forward, and then what's the detailed plan on how they want to achieve this identity, someone that's a great communicator, a great manager. We're going to cast a very wide net, we're not going to look at just offense, just defense, special teams, we're going to look at everybody. It's important that we find a person with high integrity and outstanding leadership skills and communication skills.
Marcus Maye: how much of an interest you guys have in bringing him back next year?
Yeah, I had a chance to meet with Marcus and I really appreciate his time and candor. It was a great conversation, obviously won't go into specifics, but I would tell you guys that bringing Marcus back is going to be one of the priorities of our offseason.
CJ Mosley?
Yeah, so on the C.J. piece, I have not had the opportunity to speak with C.J. since the seasons ended, I do want to reach out to him and just see where he's at, make sure he's in a good place, his health is good, he's feeling good. Obviously, he's a special player.
You can read more about Joe Douglas in our forums.
Videos
Aaron Rodgers Injury Fallout & Jets/Bills Recap