The Jets Pursuit of Direction; Coaching Updates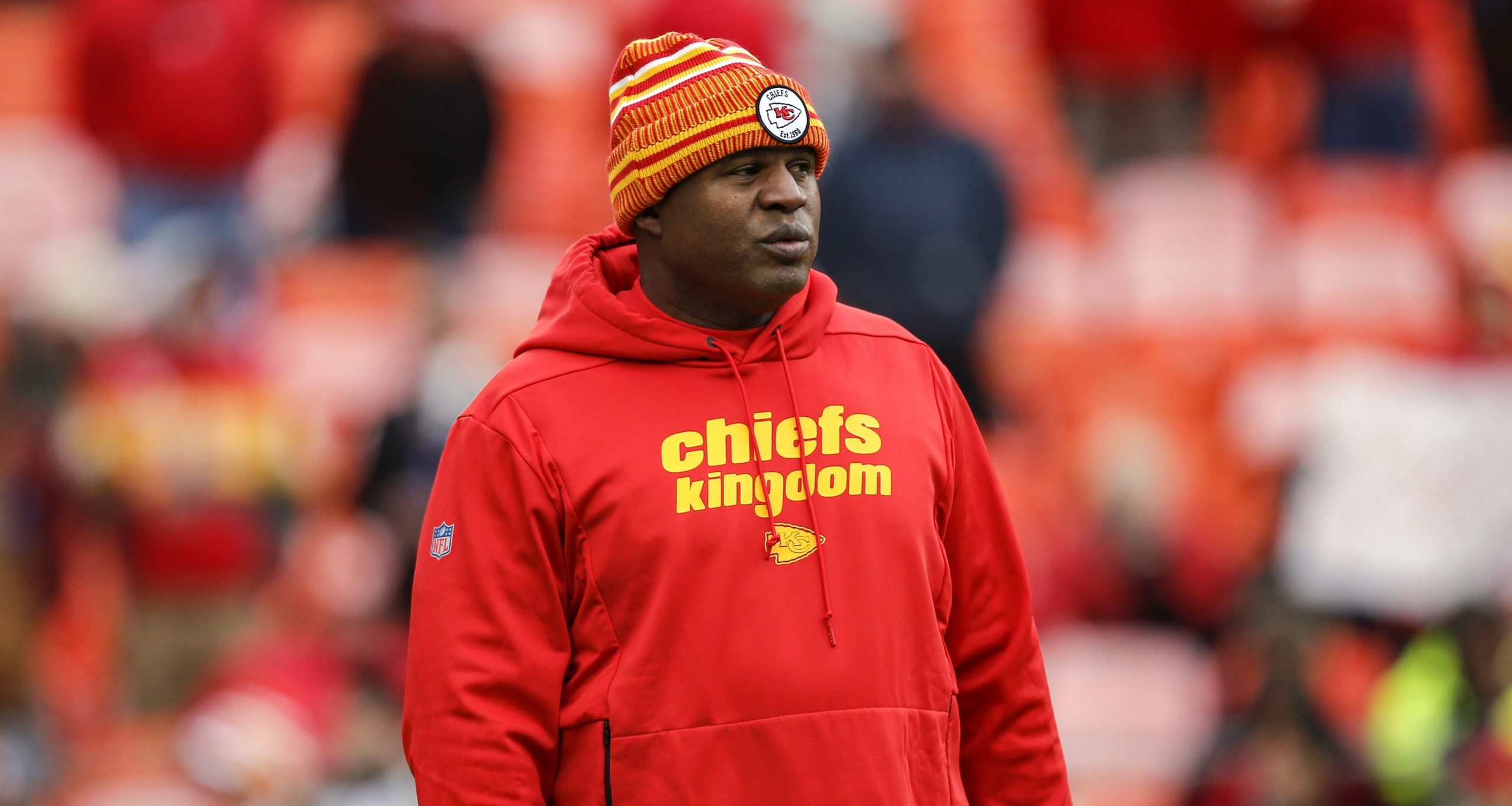 Generally speaking, the average New York Jets fan has had no choice but to shift their anticipation and excitement to align with the NFL off-season. Over the past 10+ seasons, the in-season tenor has ranged from humiliation to outrage. Leaving fans with little to celebrate until week 17 wraps up, and we can get down to the business of winning the off-season…
Fire the head coach (or in other years the general manager)? Yes, please.
Obsess over the NFL draft, prospects and free agency? Pure euphoria for some.
Pouring over training camp and preseason reports? Renewed hope.
As many teams enter Wildcard Weekend full of excitement — we Jets fans celebrate the notion that our General Manager is going to be in charge of hiring the next coach.
It's the little things, I guess.
Joe Douglas has said, "We're looking for a person with great character and integrity. We're looking for a person that's going to have outstanding vision of what they want the identity of this team to be moving forward. And then what's the detailed plan on how they want to achieve this identity. Someone that's a great communicator, a great manager."
As fans, we foam at the mouth in anticipation of any little clue or nugget that gives us insight into who we might hire, what qualities they possess, and what their resume is. We make our wish lists, do our arm chair analysis, and have our debates.
But mostly, we pine for reasons to have hope.
In my opinion, the Jets finally seem intent on finding a head coach with the skillset to grow the skills across his staff and roster that allow him to build a team that aligns with his vision—rather than being a figurehead or boss for other coaches, while focusing on the one part of the team that is his own strength.
The head coaching search is off to an exciting start. As many as eight candidates have popped up on our radar, so far, and if the Jets stick to their word — there should be plenty more. Here is a look at the candidates we've heard about so far:
Completed interviews (1st round):
Wednesday, 1/6 – Eric Bienemy (Offensive Coordinator, Kansas City Chiefs)
The #Jets announced that they have completed a head-coach interview with #Chiefs OC Eric Bienemy. Their first one.

— Ian Rapoport (@RapSheet) January 2, 2019
Bienemy has been one of the hottest coordinators in the league going back the past couple of season. Many players, coaches, and executives across the league love him — however, some amongst the Jets fan base to share skepticism that his success is tied to working for Andy Reid and having Patrick Mahomes as his QB. Regardless, Bienemy was the first interview by the Jets and kicks off a search they have told fans would be deep and wide.
Thursday, 1/7 – Marvin Lewis (formerly Head Coach, Cincinnati Bengals)
The #Jets become at least the third team to interview former #Bengals coach Marvin Lewis, joining the #Texans and the #Lions.

— Ian Rapoport (@RapSheet) January 7, 2021
Marvis Lewis was one of the longest tenured coaches in the league when he parted ways with the Bengals. With an owner who everyone knew was not committed to winning, because even a losing franchise makes money, Lewis led the Bengals to a 131-129-3 in 16 seasons in Cincinnati. He often took chances on players that nobody else in the league would, and ultimately netted out with an 0-7 playoff record. Of the candidates the Jets have spoken to so far, he's the only one with a resume entry that proves he has already been that "vision builder".
Friday, 1/8 – Robert Saleh (Defensive Coordinator, San Francisco 49ers)
#Jets have completed their interview with 49ers DC Robert Saleh for HC vacancy, per team.

In demand: JAX, Det, Atl, and LA also interested.

In 4 seasons under Saleh, SF ranked 24, 13, 2 and 5 in total defense.

— Rich Cimini (@RichCimini) January 8, 2021
Few teams have faced as much adversity in 2020 as the Niners. Thru many injuries on both offense and defense, the coaching staff has managed to keep the team competitive and winning games that many thing they shouldn't. Saleh has come up the past few seasons as a hot candidate—because he's consistently led the Niners defense to successful finishes. Over the past month he has been connected heavily to the opening with the Detroit Lions.
Scheduled interviews:
Sunday, 1/10 – Matt Eberflus (Defensive Coordinator, Indianapolis Colts)
#Colts DC Matt Eberflus — one of the most in-demand head-coaching candidates — plans to interview with the #Jets on Sunday and the #Chargers on Monday, per source. He declined an interview with the #Texans. For now, full focus on Saturday's playoff game at Buffalo.

— Tom Pelissero (@TomPelissero) January 8, 2021
Least likely to be a familiar name amongst the fan base, but a known commodity by Rex Hogan and our front office. Eberflus has led a very good Colts defense the past few seasons and has quietly built a solid reputation across the league.
Monday, 1/11 – Aaron Glenn (Secondary Coach, New Orleans Saints)
Repost from a tweet last night:

Update: #Saints secondary coach Aaron Glenn's interview with the #Jets for the team's head coach job is currently scheduled for Monday per source. #YallGood? 🙂

— IG: JosinaAnderson (@JosinaAnderson) January 8, 2021
Former Jets player – most known for his role in the short-lived Parcells years – Glenn makes for a wonderful "coming home" story. He's played a huge role in helping transform the identify of the Saints from Drew Brees slinging the ball all over, to stifling the opposition and winning the game with ball control offense with a combination of an aging Brees and Tayson Hill at QB.
Additional interview requests that have been made:
Brian Daboll (Offensive Coordinator, Buffalo Bills)
Josh Allen went from "potential bust" to MVP candidate, and many across the league credit Daboll for guiding Allen in this transformation and development of his play.
Brandon Staley (Defensive Coordinator, Los Angeles Rams)
Wade Phillips has built an excellent defense everywhere he's been asked to, and he left big shoes to be filled. The Rams never skipped a beat, and some might argue have gotten schematically better under Staley's coaching.
Aurthur Smith (Offensive Coordinator, Tennessee Titans)
You cannot talk about Adam Gase without eventually discussing Ryan Tannehill's rise to excellence and the incredibly prolific offense that Smith built for the Titans.
Patrick Graham (Defensive Coordinator, New York Giants)
The Jets requested permission to interview Graham, but he recently signed a contract extension with Giants and is no longer a consideration.
Videos
New York Jets OTA Presser Takeaways, Aaron Rodgers' Impact and Summer Delusion