More Than Just a big Salary, Mosley Presents Jets With Even Bigger Questions for 2021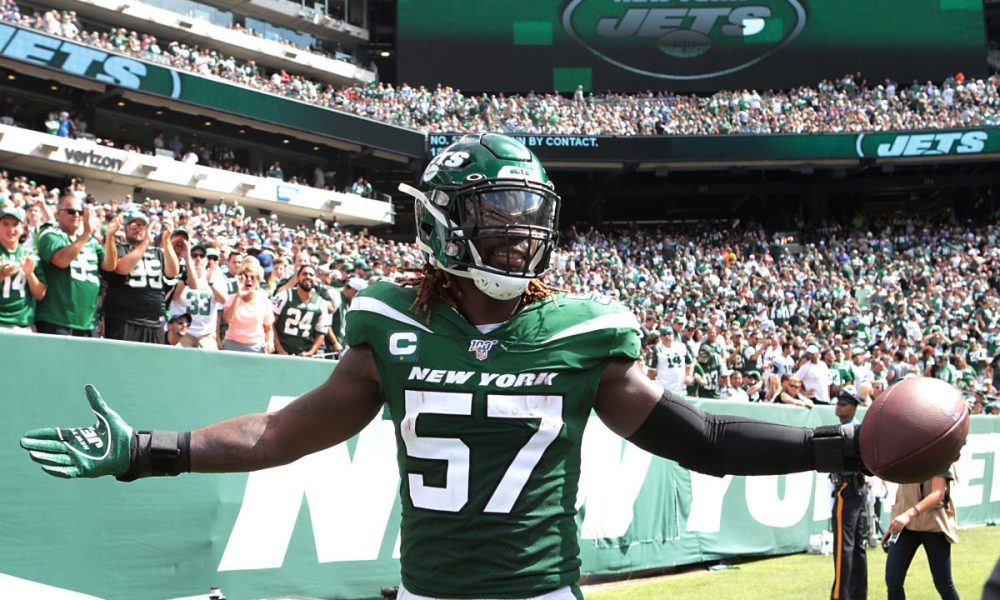 By the time the New York Jets step on the field to start the 2021 season, it will have been 32 months since the last time All-Pro linebacker CJ Mosley will have played his last full NFL contest.  Yes, Mosely did suit up for a pair of games during the 2019 season but was limited due to injuries.  Following those two games in his first year with the Jets, Mosley opted out of the 2020 season due to covid.  So now the Jets are left wondering what they have in the veteran.
The All-Pro linebacker will not only be coming off of an extended period of time off, but he'll be 29-years-old, will have had surgery for his 2019 injuries and will have a salary that all but guarantees his spot on the roster.  With the Jets expecting to switch to a 4-3 base defense, Mosley could find himself being asked to cover more ground as a sideline-to-sideline defender.  Will that have an impact on his production?  Could the Jets look to move him to the weak side where many felt he could have been drafted to play?
Because his contract was re-structured to account for opting out, Mosley's salary will "only" count for $7.5 million against the cap for the upcoming season. But if Mosley isn't the same player and the Jets wanted to move on to get out from underneath the nearly $60 million he's still owed, it's not a realistic possibility until after the 2022 season.
According to overthecap.com, cutting Mosley once the league's new year starts would result in $20 million in dead money against the cap.  Things don't get much better during the 2022 season when the cap hit would be $12.5 million.  From that point on it's a far more manageable hit of $3 million in 2023 and $1.5 million in 2024.
Of course the Jets hope Mosley returns to form where they will have no desire to move on any time soon, but until the action starts in September, Mosley and his salary will be nothing but one huge question mark.
Videos
NY Jets Phase 3 OTAs, Expectations and a Minor Calf Tweak with Greg Renoff