New Coaching Staff may not Bode Well for These Three Jets Players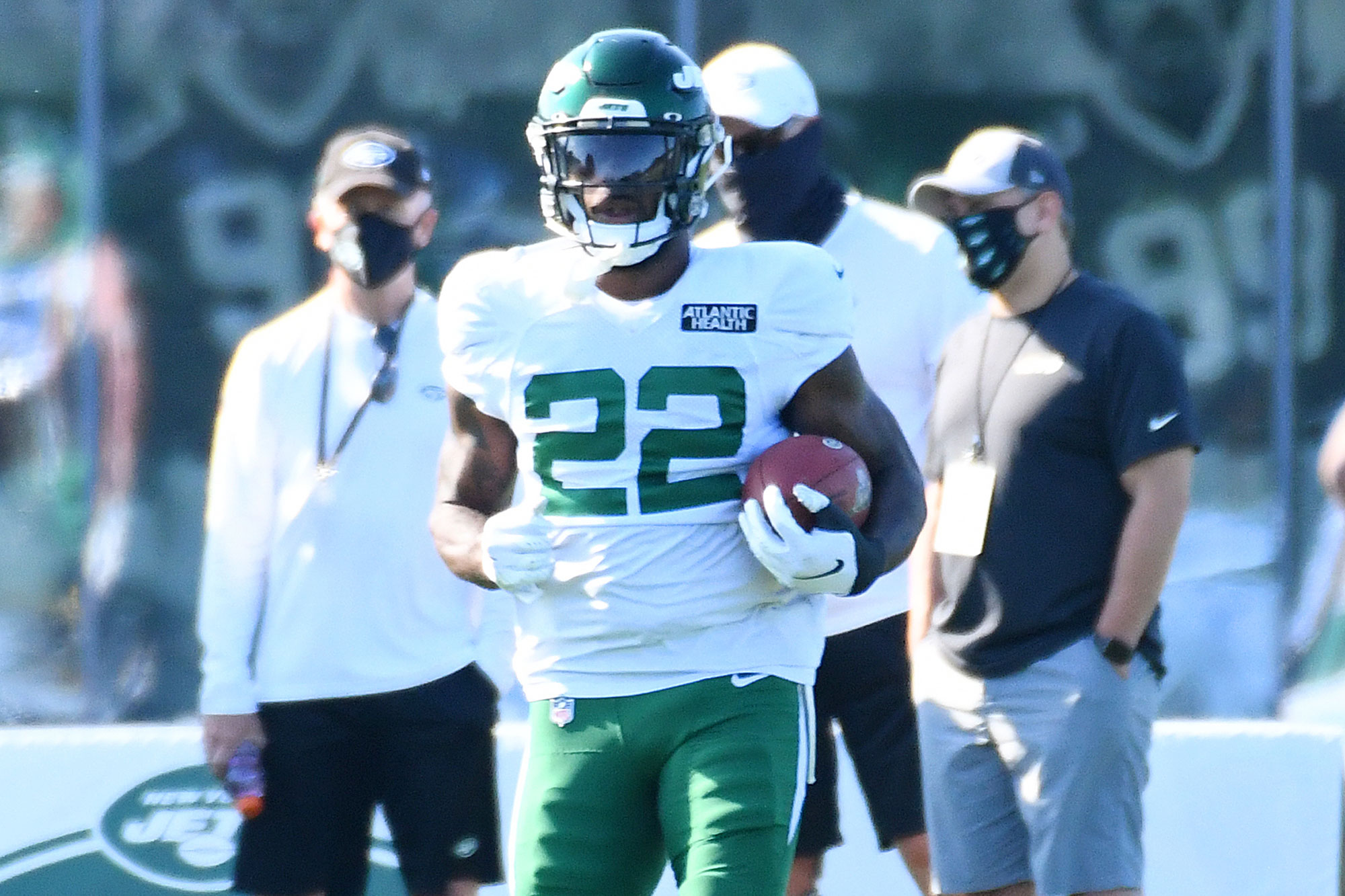 While much of JetNation was celebrating the arrival of new head coach Robert Saleh along with the arrival of offensive coordinator Mike LaFleur, there may be a few players who may not share in the joy of this particular shuffling of the coaching staff when taking a closer look at how they may or may not fit the team's new scheme.
In fact, there are a few players whose short time with the Jets could come to an abrupt end if LaFleur installs a version of Kyle Shanahan's offense as expected.  Who could find themselves out of work under the new offense along with converting from a 3-4 to a 4-3 base defense?
RB LaMical Perine:
The 49ers offense suffered multiple injuries at running back last year but got decent production out of each back who stepped up.  This is likely due to the fact that their offense is built for a specific type of running back that they stacked their roster with in Raheem Mostert, Jerick McKinnon, Tevin Coleman and company.
In each of those backs, the 49ers had runners who possessed a significant amount of both speed and burst in hitting the hole and getting to the second level.  And all of them, at least in terms of measurables, were better than Perine in this respect.  In looking at combine and pro day results for every back the 49ers carried on their active roster and practice squad last season, Perine would rank dead last in almost every category indicating speed and quickness.  Comparing Perine to Coleman, McKinnon, Mostert, Austin Walter, Jeff Wilson Jr and Jamycal Hasty, here's how he would have stacked up against those who participated in each respective drill.
40 Time: 4.62 (7th of 7 participants)
3 Cone drill: 7.13 (4th of 5 participants)
20 yd shuttle: 4.31 (5th of 5 participants)
10 yd split: 1.66 (6th of 6 participants)
20 yd split: 2.74 (6th of 6 participants)
This isn't to say the new Jets staff won't be able to find a role for Perine, but if they do, he would be the opposite of what they've looked for and utilized in the past.
QB James Morgan:
In terms of quarterback play, Shanahan's offense prioritizes accuracy over arm strength.  Just look at what the 49ers paid Jimmy Garoppolo after trading for him watching him in just a handful of pro starts.  In Morgan, the Jets have a quarterback who earned a reputation as a gun slinger in college who completed just 57.2% of his passes at the collegiate level.
As Morgan is viewed as little more than a backup, he may get a chance to hang around and try to adjust his game to LaFleur's offense, but if he's completing passes at a sub 60% rate again, the Jets may have to cut ties after just one season of Morgan.
DL Henry Anderson:
Anderson's departure was a foregone conclusion in looking at his whopping $8 million cap hit, but as a solid all-around defender, there was a chance he could be asked to return at a reduced rate.  However, the fact that he was initially traded to the Jets due to his poor fit for the 4-3 defense the Colts were moving to tells us that even that slight chance at a return is no more.
Plenty of moves to be made between now and next season, but these are three players worth keeping an eye on.
Videos
Aaron Rodgers Injury Fallout & Jets/Bills Recap